Dynamics365 Saturday in Dublin was an exceptionally well organised event this year and took place in the Microsoft Head Office in Leopardstown. It built on the Dynamics 365 community which has been established over recent years and featured some of the best speakers and presenters from around the world.
It was a full house and we are hugely grateful to all the attendees for their support, Our Team had a stand set up for the day which included gifts, surprises, and competitions ( and ice cream) which seamed to be the best part!
The event was hosted by Janet Robb and her outstanding Dynamics 365 Team.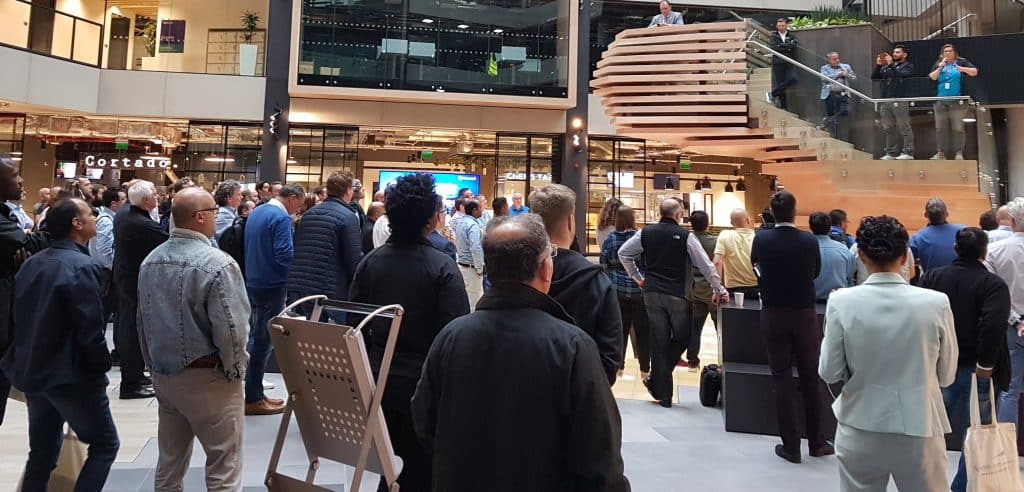 Many attendees spent the day looking forward to Ben Vollmer's session on Field Service, he spoke about Reducing cost, increasing efficiency and ensuring to perform incredible customer service. The session was highly informative and was thoroughly enjoyable.
Another #365saturday event done and we are already looking forward to next year!
Register to our upcoming Dynamics 356 CRM Bootcamp & Training which will be delivered by our Dynamics lead Mark Gullick.
Once again a huge thank you to everyone who attended. Keep an eye on our LinkedIn, Twitter, YouTube and Vimeo pages for information regarding future company events and general updates.