Now that remote work is becoming the new norm for practically everyone, what kind of technology can you use to raise job satisfaction and productivity while making your assets and data available to all, no matter where they are working? By moving to a more virtualised environment, your company can increase the business efficiency of your remote employees while enhancing the user experience (UX).
Azure Virtual Desktop is a comprehensive desktop and app virtualisation service which is run in the Azure cloud. Azure Virtual Desktop delivers a virtual desktop experience and remote apps to any device. Depending on how it is configured, the platform can bring together Microsoft 365 and Azure to provide users with a multi-session Windows 10 experience, which includes scaling and reduced IT costs. 
Spanish Point is a leading Irish Microsoft Partner that provides Azure Virtual Desktop. It is currently the only virtual desktop infrastructure (VDI) that can deliver simplified management, multi-session Windows 10, optimisations for Office 365 ProPlus, and support for Remote Desktop Services (RDS) environments. 
Spanish Point provides the only multi-session Windows 10 desktop virtualised in the cloud that's highly scalable, always up to date, and available on any device. This is suited for IT managers, CTOs, etc that are technically minded who want to deploy and scale through the Azure Platform with Windows desktops and apps and get built-in security and compliance features. 
With Azure Virtual Desktop, you can set up a scalable and flexible environment in your Azure subscription without having to run any additional gateway servers. You can also publish as many host pools as you need to accommodate your diverse workloads.
Your data will always be secure as Microsoft employs more than 3,500 security experts completely dedicated to your data security and privacy. Azure also has more compliance certificates than any other cloud provider. 
Digital workspaces are rapidly replacing physical desktops and laptops in many work environments. These workspaces may be delivered by virtual desktop infrastructure (VDI) running in your data center, but companies of all sizes are increasingly turning to desktop as a service (DaaS) solutions to satisfy digital workspace needs.  Both Microsoft and cloud partners such as Spanish Point Technologies are working to ensure that organisations continue to work effectively. This will allow you to continue providing value to your customers as they work from home.
Get in contact with our team today for a Azure Virtual Desktop assessment for your organisation which can be arranged by calling on 01 652 2000, or send an email to sales@spanishpoint.ie 
---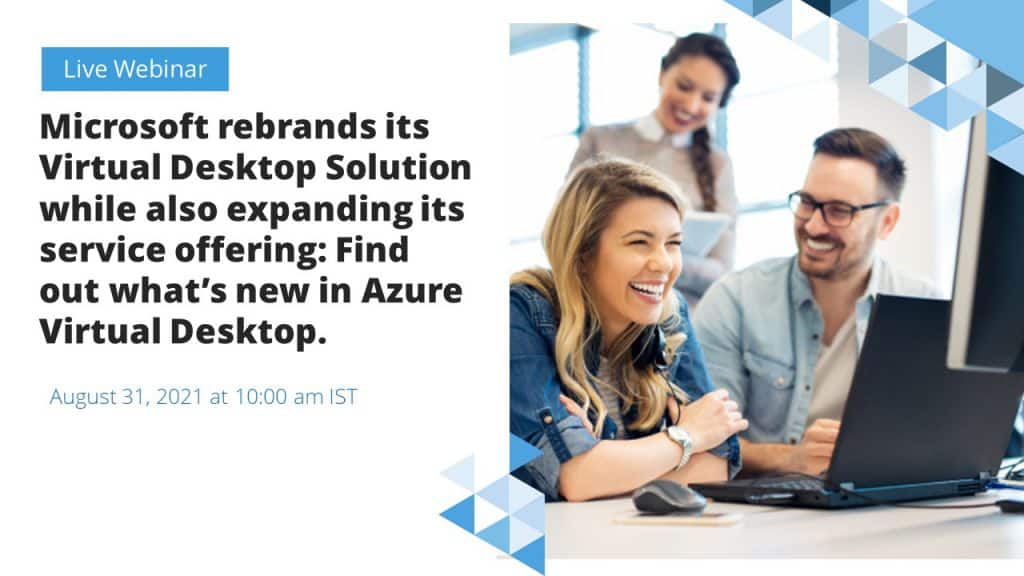 To learn more sign up for our webinar today!
---