Microsoft PowerApps has revolutionised how businesses create custom applications by providing a low-code development platform and application framework. With its intuitive interface and extensive capabilities, PowerApps empowers users to build powerful apps running seamlessly across different devices. Microsoft consistently introduces new features and updates to enhance efficiency and user experience.
In this article, we will explore the latest updates that focus on enhancing trust, increasing maker and end-user productivity, and providing comprehensive video and documentation content to facilitate the adoption and optimisation of PowerApps within organisations.
Strengthening Trust and Security in the Power Platform
Trust is a fundamental aspect of any software platform, and Microsoft's commitment to providing a secure and trustworthy environment for its users is reflected in the introduction of new features such as Customer-managed encryption key (CMK) and the ability to create custom security roles for model-driven apps using App Opener security role.
Enhancing data security with Customer-Managed Encryption Key (CMK)
Encryption plays a vital role in securing data and maintaining its confidentiality. In the Microsoft Power Platform, data and configuration information are already encrypted using Microsoft-managed encryption keys, ensuring protection even when at rest. However, the introduction of Customer-Managed Keys (CMK) takes security a step further.
CMK allows customers to manage their own encryption keys, enhancing control and autonomy over their data. Customers can encrypt critical business data by using their own Azure Key Vault key, adding an extra layer of security. This flexibility lets customers rotate or replace encryption keys as needed, proactively addressing security concerns or meeting compliance requirements.
Moreover, customer-managed encryption keys give customers authority over Microsoft's access to sensitive information. By revoking access to the key, customers can prevent Microsoft from decrypting and accessing their data, providing additional protection and peace of mind.
Customise security roles for model-driven apps with App Opener
In response to the increased demand for security roles in Power Apps development, the "App Opener" role has been introduced. This comprehensive role replaces the "min priv apps use" role and includes the necessary privileges for model-driven apps. Users can duplicate the App Opener role to create customised security roles tailored to their app's requirements. This flexibility allows for granular access control, ensuring authorised individuals have appropriate permissions. The App Opener role and Customer-Managed Encryption Keys strengthen security measures in Power Apps, enabling organisations to confidently develop and manage their apps while prioritising trust and data protection.
Empowering Power Apps Makers
Power Platform continues to prioritise and invest in features that boost maker productivity and efficiency. In their recent updates, significant improvements have been introduced to further elevate and optimise the app development experience for makers.
Copilot for Power Apps
With Copilot, Power Apps introduces an innovative AI-powered assistant that assists makers in building apps using natural language. This intelligent feature enables makers to quickly generate applications by describing their requirements, leveraging the power of conversational AI to simplify the development process.
Making Dataverse Available for All Makers
To democratise app development, Microsoft has made Dataverse accessible to all makers, removing any additional cost barriers. Now, makers can harness the capabilities of Dataverse within the Power Platform, leveraging features like relationship modelling in Canvas applications, Model-driven applications, virtual tables, Power Fx, formula columns, ALM, and more.
Actionable, Data-Driven Cards in Teams
The Power Apps integration with Teams empowers makers to design and automate the delivery of actionable, data-driven cards directly within the Teams platform. This enables seamless collaboration and efficient communication, ensuring that team members stay informed and can take immediate actions based on real-time data.
Experimental Fx Formula Bar in Studio
Power Apps introduces an experimental Fx formula bar within Studio, powered by the advanced Monaco shared code editor component. This feature aims to provide enhanced performance, a consistent editing experience across Studio, and improved error-highlighting capabilities. This serves as a foundation for future advancements in Power Fx editing within Studio.
Collaboration Streamlined with Comments in Modern App Designer
The General Availability of Comments in Modern App Designer facilitates streamlined collaboration among makers. This feature enables makers to add comments, discuss app design decisions, and provide feedback directly to the app designer, promoting efficient teamwork and fostering a collaborative development environment.
OData v2.0 Service Removal Date Announcement
In an effort to align with evolving industry standards, Microsoft has announced the removal date for OData v2.0 service. This announcement ensures that Power Platform stays up to date with the latest technologies, enhances security, and maintains compatibility with modern integrations, enabling makers to build future-proof apps.
By prioritising maker productivity and continually introducing new features and improvements, Power Platform empowers makers to create robust applications more efficiently, collaborate seamlessly, and leverage cutting-edge technologies for enhanced app development experiences.
Boosting End User Productivity
Power Apps is committed to enhancing end-user productivity by continuously introducing features that streamline workflows and elevate user experiences. To empower Power Apps users and maximise end-user productivity, a range of new features has been introduced.
App Copilot for Power Apps
With App Copilot, Power Apps introduces an AI-powered assistant that assists end users in navigating and using apps. This intelligent feature provides contextual guidance, suggesting actions and providing relevant information, resulting in a more intuitive and user-friendly app experience.
Modern Controls in Canvas Apps
Power Apps offers modern controls in canvas apps, giving end users access to a wide range of intuitive and visually appealing controls for data input, visualisation, and interaction. These modern controls enhance the user interface and enable seamless data entry and manipulation.
Visualising Views with Power BI Quick Report
Power Apps now enables the default visualisation of views using Power BI quick reports. This integration allows end users to easily generate visual reports and gain valuable insights from their data within Power Apps, enhancing decision-making and data-driven actions.
Digitally Transforming Physical Workflows
Power Apps enables the transformation of physical workflows by leveraging existing devices and turning them into cost-efficient scanning tools. This innovation eliminates the need for dedicated scanning equipment, empowering end users to streamline processes and digitise paper-based workflows seamlessly.
Tenant Switcher in Power Apps Mobile
The tenant switcher feature in Power Apps Mobile facilitates easy switching between different tenants for end users. This functionality enables users to access and interact with apps from multiple tenants, providing a convenient and unified experience across various environments.
Create Native Mobile Apps with the Wrap for Power Apps Wizard
Power Apps introduces the Wrap for Power Apps wizard, enabling end users to create native mobile apps with ease. This wizard simplifies the process of packaging and publishing apps as native mobile applications, expanding the reach and accessibility of Power Apps to a wider audience.
These recent updates and features hold significant potential in strengthening trust and security within the Power Platform while empowering both makers and end users. For businesses with legacy systems, considering an upgrade using Power Apps can be a transformative step forward.
Swyft Energy's success story with Power Apps and Spanish Point
Power Apps allows businesses to modernise user interfaces, automate processes, improve collaboration and communication, connect with existing systems, and enhance data management. Swyft Energy, a leading online boiler replacement provider, is a prime example of an organisation that has reaped the benefits of leveraging Power Apps.
Swyft is dedicated to streamlining the entire energy installation process for its customers. Boiler replacement involves multiple crucial steps, starting with understanding the existing setup and defining the replacement requirements. Once the information-gathering phase is complete, parts need to be ordered, and engineers must be assigned, aligning with the customer's schedule.
Over time, Swyft discovered that their process became disjointed due to the lack of communication among the systems they used. This led to increased administrative burdens for the team and ultimately had a negative impact on the customer experience.
To leverage its existing CRM system and further strengthen its position in the market, Swyft recognised the need for a customer-focused solution. However, amalgamating different elements presented a challenge, requiring the expertise of specialists well-versed in Microsoft products' design and application. Their search led them to Spanish Point.
Collaborating closely with the Swyft Energy team, we swiftly identified their business goals and assisted in defining long-term solutions. Building upon their existing system, we future-proofed it to meet growing customer needs, incorporating additional capacity. In a short span of time, we designed and integrated an end-to-end sales process that revolutionised how customers interacted with energy solution providers.
Leveraging the power of Dynamics 365 and a suite of Power Apps tools, we achieved remarkable improvements across Swyft's operations. We enhanced the sales journey, driving substantial cost savings through automation and system efficiencies. By refining internal practices and offering customers an unmatched tool, Swyft Energy has firmly established its position in the Irish energy market, experiencing continued growth and success.
Through our partnership, Swyft Energy has reinforced its commitment to delivering exceptional customer experiences, optimising internal processes, and securing a prominent presence in the industry. Spanish Point takes pride in empowering organisations like Swyft Energy to thrive and unlock their full potential.
To learn more about our cutting-edge solutions and how they can revolutionise your business, visit our website and contact us today.
We're also excited to announce our participation in the upcoming European Power Platform Conference in Dublin. Feel free to drop by our booth for a chat and discover how we can propel your organisation forward.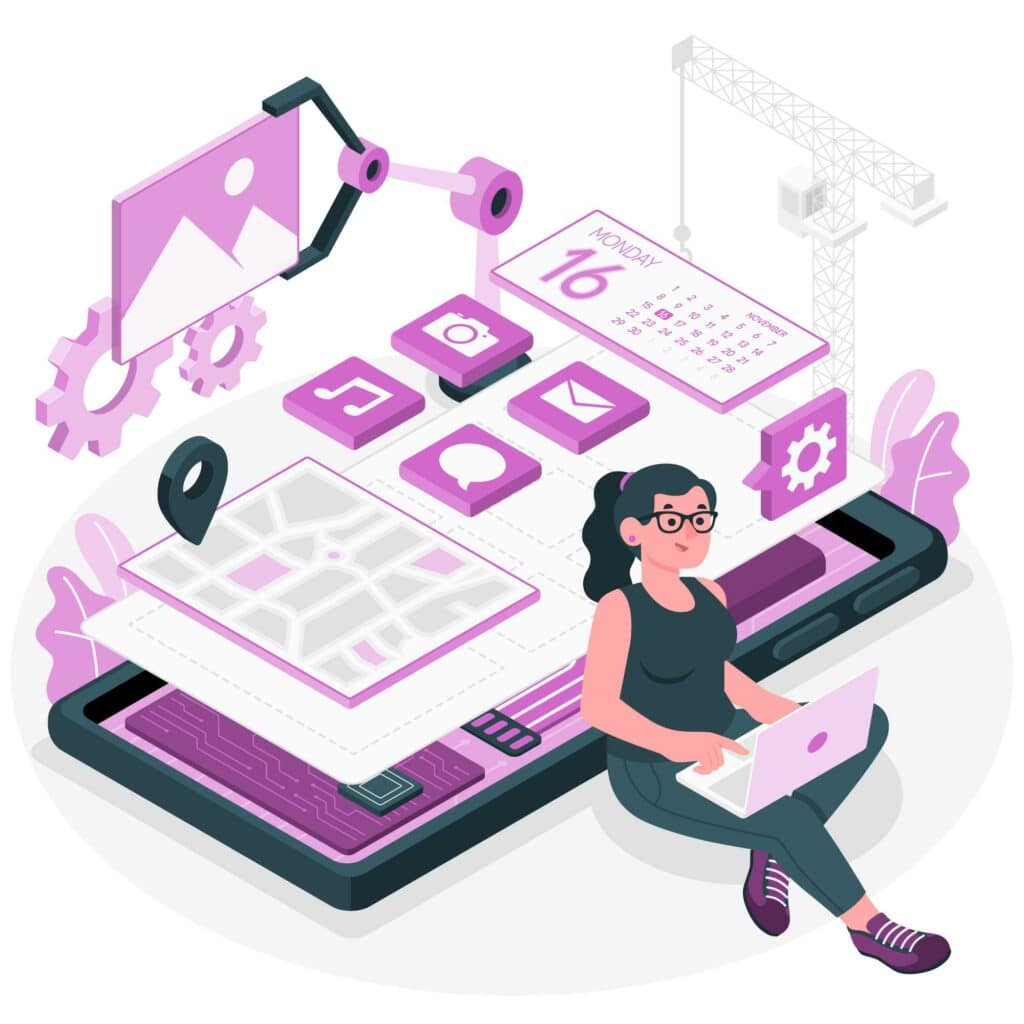 To learn more about our cutting-edge solutions and how they can revolutionise your business.