Our CTO John Corley and our head of sales and business development, Richard Bevan are currently in Las Vegas, Nevada for Microsoft Inspire where thousands of partners from more than 130 countries have gathered to connect, collaborate and celebrate as a community.
---
Spanish Point Technologies are the recipient of the Microsoft Country Partner of the Year 2019 Award, which our CTO John Corley will be accepting this evening, Monday the 15th of July.

---
Additionally, our Head of Sales and Business Development, Richard Bevan, has been selected as one of an elite group of 24 partners to present their Partner to Partner SMART AIM offering at Microsoft Inspire 2019.
Richard will be speaking about SMART AIM for ISVs at the Partner Demo Experience on Monday July 15th, between 2pm and 2.30pm.
SMART AIM (Application Innovation & Migration) is a cloud migration roadmap that produces a prioritized list of phased work packages for an Azure cloud migration and/or deployment.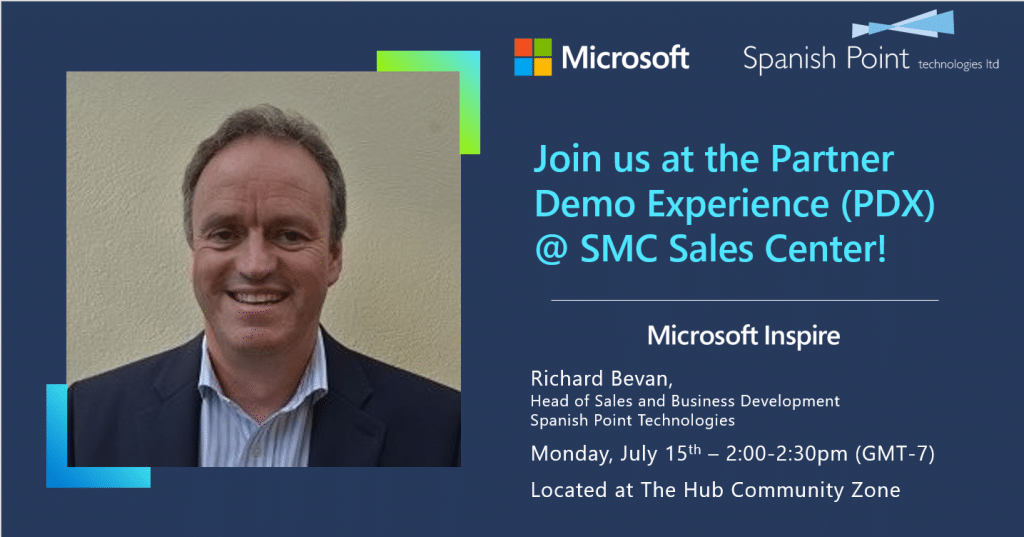 It offers real benefits, from cost savings and operational improvements to a future-proof platform that allows you to quickly take advantage of the benefits of the cloud.
Based on the experience and expertise we have built with our own ISV solution for the music industry deployed globally at scale, Spanish Point has been working with Microsoft on assisting many other organizations in designing, implementing and supporting their solutions on Azure.