Microsoft are thrilled to announce that Forrester has recognized Microsoft PowerApps as a leader in The Forrester Wave™: Low-Code Development Platforms For AD&D Professionals, and rated strongest on strategy.
Learn more about what PowerApps can do for you ↓↓↓
Microsoft PowerApps is a high productivity, low-code development platform that enables anyone to build rich web and mobile applications. The platform empowers citizen developers through low-code capabilities, while also featuring sophisticated application development functionality to increase productivity for professional developers and reduce bottlenecks for IT departments.
---
PowerApps has key differentiators that set it apart from others in the market:
Build and deliver apps for web and mobile without code; including pixel-perfect control over great UX, and powerful integration of forms and processes.
The Common Data Service, an enterprise-grade data platform built into PowerApps that includes rich business logic, security models, and developer extensibility.
Connect seamlessly to 220+ data sources across Microsoft and many third parties.
Customize and extend both Office 365 and Dynamics 365, providing a single platform spanning business apps, productivity apps, and standalone apps.
Azure cloud services to scale from individual productivity to enterprise mission critical line of business applications.
Develop at scale without sacrificing quality, security, or control, leveraging enterprise-grade admin and governance features.
---
G&J Pepsi-Cola Bottlers is using PowerApps, Power BI and Flow to build mobile apps for store and merchandiser auditing in the field.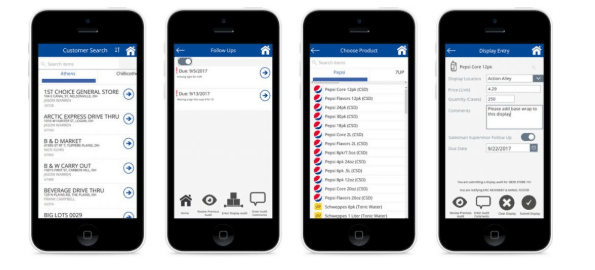 ---
Download The Full Forrester Report Below: