Are you aware of the sensitive data in your organisation and where it's stored? How do you currently secure this data and prevent loss across your systems? These are crucial questions that today's businesses need to ask themselves.
The reality is that safeguarding data is a complex task. It involves securing emails, messages, shared storage, cloud applications, and many devices used to access data. Complicating matters further, the data footprint of the average company is continuously expanding.
Adding to the challenge, many organisations grapple with a fragmented solution landscape solutions. According to a survey by MDC Research, over 80% of decision-makers have invested in multiple products to fulfil compliance and data security requirements, and a majority had purchased three or more.
Despite these efforts, this approach can be expensive, challenging to oversee, and may still leave vulnerabilities. What businesses truly need is a comprehensive solution that addresses all aspects of their data security requirements. This is precisely where Microsoft Purview data security solutions can help.
Microsoft Purview, a data governance solution from Microsoft, is specifically designed to assist organisations in the discovery, comprehension, and management of their data throughout their entire ecosystem. Purview strives to offer a unified and thorough overview of an organisation's data, irrespective of its storage location—be it on-premises, in the cloud, or within various applications.
In today's article, we will explore the inner workings of Microsoft Purview and describe the benefits it can bring to your business.
Microsoft Purview Overview
In order to tackle the challenges of data security, organisations must implement a range of controls. These controls include preventing data from unauthorised use across workloads, securing sensitive data wherever it lives throughout its lifecycle, and understanding user activity context around the data.
Microsoft Purview provides the various controls needed to establish a comprehensive data security solution to help users better understand and mitigate data risks. This solution enables the creation of a holistic and current map of your data landscape through automated data discovery, sensitive data classification, and end-to-end data lineage.
As a single, unified platform, Microsoft Purview empowers the effective fortification of data security. This allows for the development of a thorough strategy to secure sensitive data, regardless of its location.
---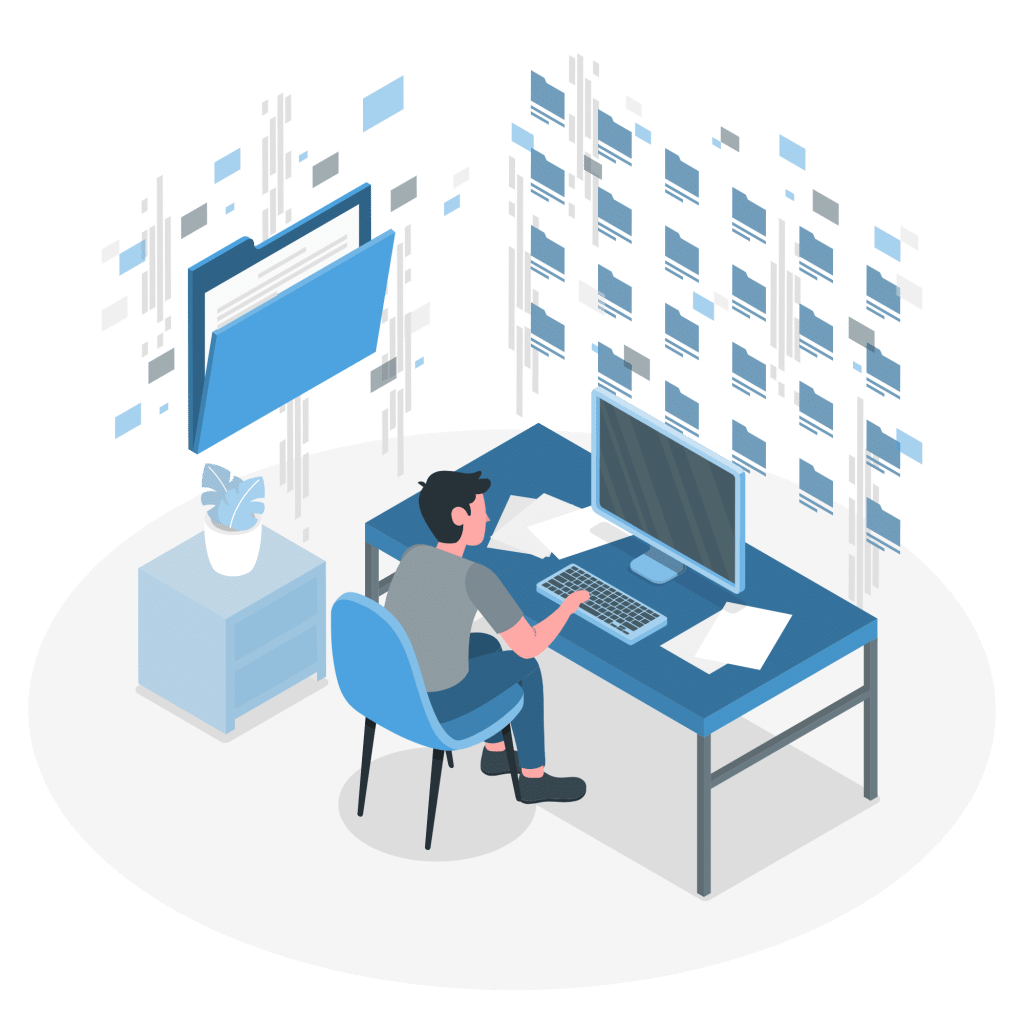 Get in touch today to explore the comprehensive solutions offered by Microsoft Purview. Our team at Spanish Point specialise in leveraging Microsoft technologies to simplify business systems, boost productivity, and connect users to crucial business information
---
Microsoft Purview Features and Components
Microsoft Purview offers several features and components that improve its functionality, including Microsoft Purview Information Protection, Microsoft Purview Data Loss Prevention (DLP), and Microsoft Purview Insider Risk Management.
Microsoft Purview Information Protection
Microsoft Purview Information Protection simplifies the management of your data by providing a centralised view of its volume, type, and location. From this single location, you can effortlessly classify and label your data while implementing controls like encryption and access management.
The solution ensures the security of your data throughout its lifecycle, incorporating persistent labelling and encryption directly into productivity tools. For added convenience, Microsoft Purview Information Protection extends its visibility and protection across your entire data estate, whether on-premises, hybrid, or in the cloud, acknowledging the diverse environments where people work.
Microsoft Purview DLP
Microsoft Purview DLP operates seamlessly across various applications, services, and devices where sensitive data is stored, used, or shared, whether on Microsoft-native platforms or non-Microsoft services and apps. Its cloud-native nature eliminates the need for costly on-premises infrastructure or agents. This not only streamlines operations but also contributes to cost savings by consolidating disparate solutions.
Microsoft Purview Insider Risk Management
Microsoft Purview Insider Risk Management utilises multiple signals to identify potential malicious or inadvertent insider risks, such as IP theft, data leakage, and security violations. This solution empowers users to create policies managing security and compliance. Following privacy-by-design principles, users are pseudonymised by default, and robust controls like role-based access and audit logs are implemented to ensure user-level privacy.
Microsoft Purview's Comprehensive Approach to Strengthening Data Security
Microsoft Purview enhances data security by bringing together information protection, insider risk management, and data loss prevention in one platform. These layers of protection not only safeguard data from potential security incidents but also collaborate seamlessly to reinforce overall data security.
Consider this: When you use Information Protection and Data Loss Prevention together, you can discover and automatically classify data to prevent unauthorised use. Similarly, combining Information Protection and Insider Risk Management helps you understand user intent around sensitive data and identify critical data risks within your organisation.
Integrating Insider Risk Management with Data Loss Prevention introduces what is called "Adaptive Protection," where appropriate DLP policies are assigned based on user risk levels. This allows you to understand the context of user interactions with information, calculate and assign risk levels, and automatically tailor DLP controls based on individual user risk levels.
And when you combine them all together, Microsoft Purview offers a comprehensive approach to strengthen your data security.
Ready to revolutionise your data governance with Microsoft Purview? Discover how you can improve data security, streamline operations, and fortify your organisation against potential risks.