Successful digital transformation requires eliminating unnecessary barriers. To that end, Microsoft announced Azure Synapse Analytics in November 2019, which removed the barriers between data warehousing and big data analytics. And in 2020, Azure Synapse Link for Azure Cosmos DB took this a step further, breaking down the barriers that had long existed between operational data and analytical systems.
Over the past two years, customer feedback has made it clear that when data barriers are dissolved the impact of analytics grows exponentially. The next step in bringing data insights to all by eliminating the barrier between business applications and analytical systems with Azure Synapse Link for Microsoft Dataverse.
Introducing Azure Synapse Link for Dataverse
The barrier between business applications data and analytical systems is a critical factor that impedes accelerated time-to-insight. As developers use platforms such as Microsoft Power Apps, Microsoft Power Automate, and Microsoft Dynamics 365 to create and manage business applications, the data that comes from these applications is massive. Today, customers store and manage this data in Dataverse—a common store for all Microsoft business applications. However, when customers want to discover deep insights from the data within Dataverse it requires stitching a multitude of services together or constantly copying data back and forth, which results in constant maintenance and more busy work for data teams.
The data within Dataverse is a goldmine of potential insights that analytics can easily bring to the surface. With Azure Synapse Link for Dataverse, customers can now automatically ensure that data flowing into their business applications is also flowing into their analytics solution. This enables customers to perform advanced analytics tasks in tandem with managing the data in their business applications—rather than having these be separate workstreams.
How does it work?
In just a few clicks, developers working in Power Apps or Dynamics 365 can bring their entire Dataverse environment to Azure Synapse. Customers simply click a button and enter in their Azure Synapse workspace name. And for a seamless experience, developers won't have to leave the Power Apps or Dynamics 365 portal to get to Azure Synapse. They can simply click Go to Azure Synapse Analytics workspace and begin discovering insights with an end-to-end analytics service.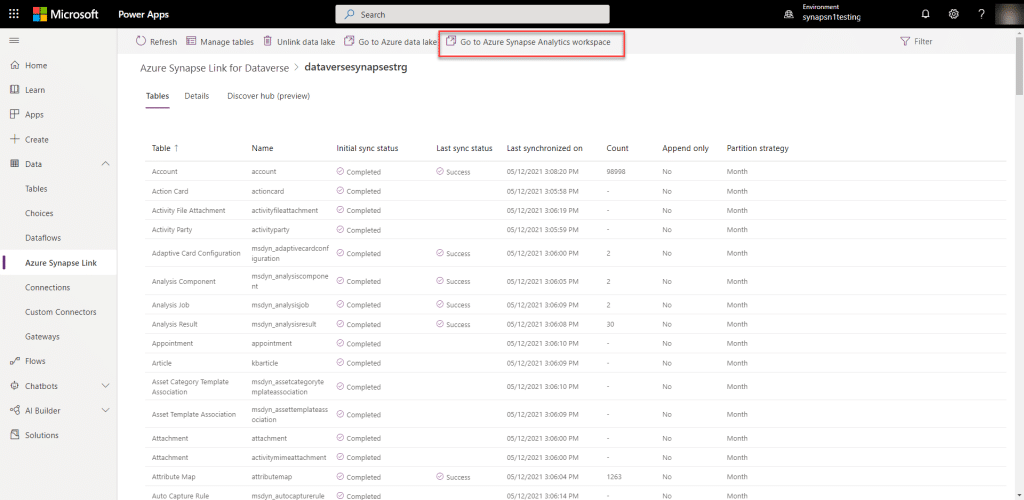 How Spanish Point Can Help?
Spanish Point is a leading Irish Microsoft Partner that has helped deliver the vision for innovative new technologies for building your companies information architecture for today and tomorrow. Our customers have managed to take the mystery out of big data and leverage their data resources to produce better business outcomes, including:
• Better leverage your data resources to create value
• Drive smart, timely business decisions
• Enhance competitiveness
• Provide greater, faster insight through data visualizations
Contact Spanish Point today to learn more about how you can leverage your data to generate business insights.
---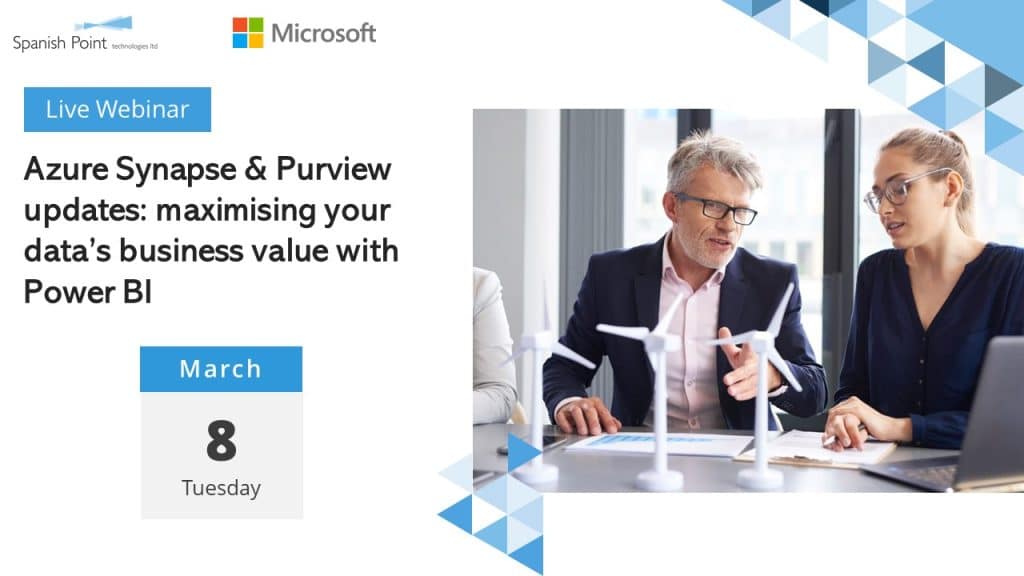 To learn more about how Azure Synapse can help you innovate and move your business forward, register for our upcoming webinar!
---