Last week Microsoft announced the Spring 2018 release for Microsoft Business Applications. The Spring release includes hundreds of new capabilities and features in three core areas: new business applications; new intelligent capabilities infused throughout; and transformational new application platform capabilities. Business leaders are drawn to Dynamics 365 because they want to digitally transform and Microsoft are uniquely capable of helping them succeed on that journey.
Microsoft is the only provider of a modern, unified and intelligence-infused family of business applications that span the breadth of business processes – across marketing, sales, service, operations, finance, talent and commerce; all powered by a business analytics and application platform, built atop a common data model, on Azure, a planet-scale public cloud, connected to Office 365 and the world's largest professional network, LinkedIn.
It is this collection of integrated capabilities spanning the Microsoft Cloud that supercharge Dynamics 365, creating in our view an unmatched platform for digital transformation.
Dynamics 365 helps unlock powerful insights and efficiencies for organisations everywhere. The Spring 2018 release represents continued innovation as a result of this focus.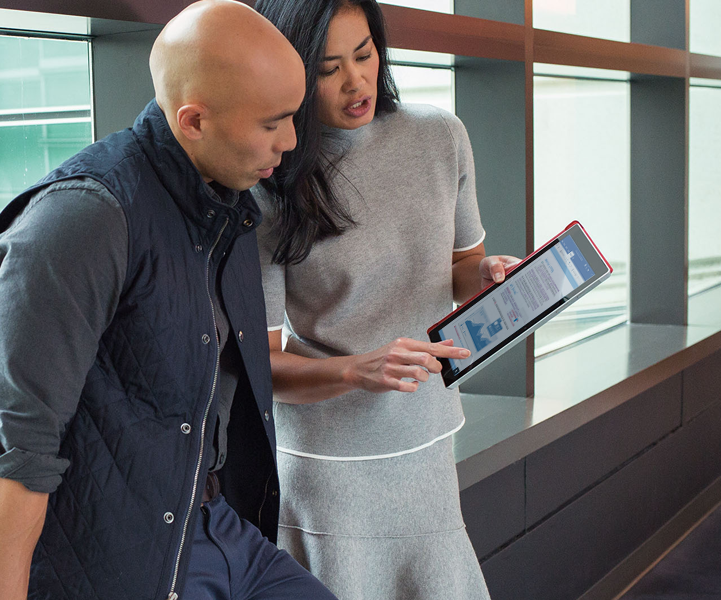 Business process applications
Microsoft continue to deliver new capabilities and features in Dynamics 365 for customers and organisations of all sizes and for any degree of business complexity.
Microsoft Dynamics 365 for marketing is generally available as part of the spring release. This is a new marketing automation application for companies that need more basic email marketing at the front end of a sales cycle to turn prospects into relationships. Visit the product page to learn more about how marketers can take advantage of this new solution.
Microsoft Dynamics 365 for Sales Professional, a new streamlined version of Microsoft's Sales application with core Sales Force Automation capabilities has also been released. From opportunity management to sales planning and performance management, the solution optimizes sales processes and productivity. More details can be found on the product page.
Intelligence infused throughout
Microsoft has invested billions of dollars over the last two decades in cutting-edge AI research. These investments are are infused throughout Dynamics 365 and are now available with the Spring 2018 release. For example, in Dynamics 365 for Sales, new embedded intelligence capabilities include: Relationship assistant– helps sellers see alerts and reminders to move relationships forward; auto capture with Outlook – helps sellers save time by analyzing email to find messages relevant to specific accounts and then track in Dynamics 365 for Sales with just one click; and email engagement – delivers insights from email with customers, so sellers can prioritize the most receptive contacts.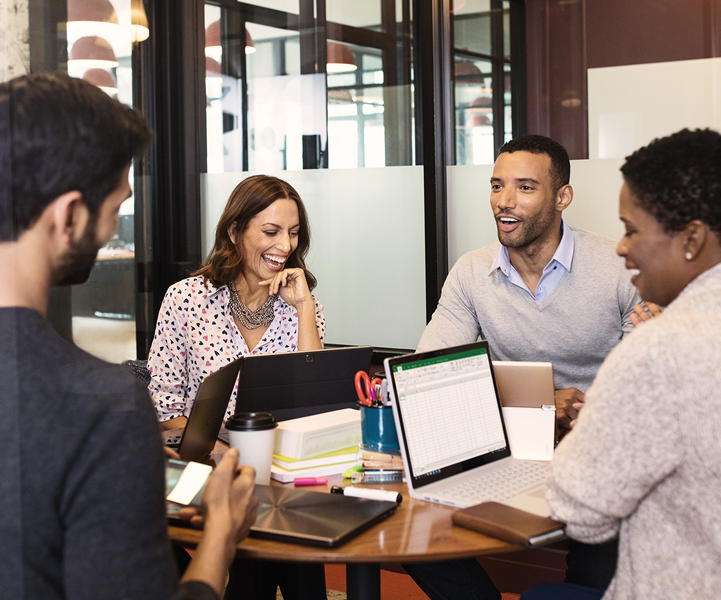 Microsoft have also announced Microsoft Power BI Insights apps, delivering out-of-the-box insights tailored to specific business scenarios – across marketing, sales, service, operations, finance and talent. Insights are generated by applying advanced intelligence to a subset of unique Microsoft data. Also, customers can easily incorporate additional data from a range of third-party sources to enhance relevance and accuracy. Power BI Insights apps can be customized in Power BI and further tailored by applying the full power of Azure data services.
Power BI for Sales Insights and Power BI for Service Insights will be available in preview this spring. Power BI for Sales Insights will include an embedded experience for Dynamics 365 for Sales, which allows customers to take advantage of: Relationship analytics – offering a single relationship health score, calculated from large amounts of data representing transactions, customer sentiment, emails and content exchanged, and frequency and level of customer interactions brought together from Dynamics 365, email, and social networks; and Predictive lead scoring – to predict what will happen in the future to help exceed quota attainment by prioritizing efforts on quality leads.
New Application Platform capabilities
Business Application Platform is a foundation to extend, customize and build new applications alongside and on top of Dynamics 365 and Office 365 with PowerApps, Microsoft Flow and Power BI.
With the spring release, Microsoft are announcing a significant update to the Common Data Service for Apps that ships with PowerApps and will enable a broad set of capabilities for modeling sophisticated business solutions. Combining these new capabilities with PowerApps existing high productivity point-and-click app development approach unlocks new potential for customers to customize existing apps across Dynamics 365 and Office 365, and quickly build new ones.
Microsoft are also announcing a new capability in Power BI – the Common Data Service for Analytics. Integrating and analyzing data siloed across business apps and services can be challenging. Common Data Service for Analytics will help reduce this complexity with the addition of an extensible business application schema built on the common data model. Organizations will be able to integrate data from multiple sources and empower users with access to business analytics across all data relevant to them.
Click here to dive deeper to see new capabilities and in-depth demos and to download the full Spring '18 release notes for Dynamics 365 and Business Application Platform.