With the rise of social media and globalisation, we as a society have come to expect immediate, instant communication from our loved ones, co-workers, professors etc. This desire extends to the businesses and service providers we engage with. The speed and manner at which issues are resolved with companies we patronise, can quite literally make, or break our impression of them and can mean the difference between one organisation's profits and another.
Brand reputation is everything. In order to ensure that your clients are getting the best customer experience, Microsoft has announced the launch of a new Digital Contact Centre Platform that offers an all-inclusive yet adaptable solution, carefully curated to yield excellent customer encounters, no matter what point of contact your clients choose.
What exactly is the Digital Contact Centre Platform?
In simple terms, it is a platform that will equip contact centres with the modern digital tools needed to engage customers across voice, video, and other digital engagement channels. You may already be familiar with some of the Microsoft business application platforms it is powered by; Microsoft Dynamics 365, Microsoft Teams, Microsoft Power Platform, as well as one you may not yet know, Nuance.
The platform combines a comprehensive yet flexible solution for contact centres, delivering best-in-class AI that powers self-service experiences, live customer engagements, collaborative agent experiences, business process automation, advanced telephony, and fraud prevention capabilities.
The inclusion of Nuance provides a new level of conversational AI, security, and automation to the contact centre, giving both customers and agents the tools to resolve problems faster and with a more personalised touch, therefore reducing resolution times while improving customer satisfaction. It also gives contact centres the ability to offer targeted incentives to build brand loyalty and upsell opportunities to boost revenue.
Because the platform is so adaptable, companies can build on what they already have and effortlessly augment any fusion of capabilities needed to immensely propel their contact centre forward. The Digital Contact Centre Platform integrates with a range of contact centre infrastructures and customer relationship management (CRM) systems. Companies can do as much or as little as they want and add capabilities in their own time.
What Capabilities Does the Digital Contact Centre Platform Give You?
Omnichannel Engagement and Intelligent Self-service – Most brands will have several points of contact through which customers can communicate their needs. These different channels need to be monitored. The Digital Contact Centre Platform will make it easy for businesses to engage with consumers easily across a span of different channels.
Companies will be able to:
Resolve customer needs quickly and easily with customer self-service and automation, enabling scale through automation of repeatable tasks as well as sophisticated transactions.
Intelligently connect customers to virtual and live agents with the best-suited skills, experience, capacity, and availability, and provide agents with AI-powered recommendations.
Deliver hyper-personalized omnichannel service across voice and digital engagement channels, including support for major social messaging platforms. Provide richer service engagement with Teams voice and video embedded within Dynamics 365 Customer Service.
Increase Customer Acquisition and Revenue – The platform will help to deliver robust real-time insights and analytics to enable data-driven decisions that will enhance customer satisfaction. Conversational analytics can provide instant visibility into trends across engagement channels.
With the Microsoft Digital Contact Centre Platform, companies will be able to:
empower agents to increase conversions and drive upsell through real-time offers.
Help customers find and select products through personalized offer recommendations, driving upsell and cross-sell revenue.
Track user behaviour and data to quickly identify and offer optimal engagement opportunities through predictive targeting, thereby improving satisfaction and increasing revenue.
Pre-emptively notify customers of special promotions and updates, which accelerates their purchase intent, and boosts revenue and long-term value.
Improve Agent Productivity and Modernise Case Management – The Digital Contact Centre Platform allows customer care agents to better serve customers by bringing the right information, people, and insights directly into the flow of work with Context IQ. It provides intelligent next-best response recommendations and sentiment analysis to enable swift resolutions. What's more, this creates a learning loop so automated solutions continually evolve and become smarter.
The platform:
Provides agents with a 360-degree view of the customer and their journey. Agents can manage customer requests seamlessly from any channel, even while handling multiple sessions at the same time.
Empowers agents with personalized conversational intelligence, including sentiment analysis, to truly understand customer emotions and needs. Next-best response and offer recommendations help create valuable upsell and cross-sell opportunities.
Assists the agent in identifying the resolution with AI-recommended knowledge articles.
Automates how agents quickly and efficiently bring together experts to resolve an open case through intelligent case swarming. With a single click, agents can collaborate with experts matched based on skillset and expertise.
Drive Infrastructure Simplicity, Flexibility, and Innovation – The Digital Contact Centre Platform simplifies implementation and support of contact centre infrastructure, removing complex IT integrations while maintaining flexibility for customers and partners seeking comprehensive Contact Centre and Customer Engagement solutions.
Contact centre tasks and workflows ranging in complexity from routine conversations to sophisticated transactions can easily be automated using no-code, low-code, or pro-code experiences. Powerful chatbots equipped with conversational AI can be created to converse with customers intelligently and efficiently across engagement channels. Consumers can self-service a wide variety of cases, getting connected with a live agent when needed for support with complex issues.
The platform is also cloud-scale and elastic to accommodate seasonal or surging demand. It automatically adjusts to changes in contact volume, agent counts, wait times, and service levels without performance impact.
Personalise and Protect Customer Interactions – Consumers today expect brands to provide bespoke experiences based on their engagement with the company. Delivering personalized experiences starts with using AI to identify and authenticate consumers seamlessly and securely, and requires unlocking the power of data to understand, customize, and optimize customer journeys.
The Microsoft Digital Contact Centre Platform uses AI and deep analytics to anticipate customer requests, predict intent, and provide rapid resolution, which streamlines service and increases satisfaction. Customer experiences are protected with integrated biometric identification, authentication, and fraud prevention to build and maintain brand trust.
The platform:
Uses biometric authentication to authenticate customers in seconds based on inherent biometrics and other factors.
Secures every customer and employee interaction and prevents fraud while uncovering fraud patterns and attack vectors.
Provides insights on how consumers interact with the brand throughout their journey with customer journey analytics to improve customer acquisition and tailor personalized offers.
Understands why customers are calling and customizes the experience to anticipate their needs with AI intent prediction.
How Spanish Point Can Help You Upgrade Your Contact Centre Today
Want to take your contact centre and customer relationship management to the next level? Get in touch with Spanish Point to help implement the new Digital Contact Centre Platform in your business. Our team of experts will help tailor this solution to best suit your company needs while providing you whatever ongoing training and support you may require.
---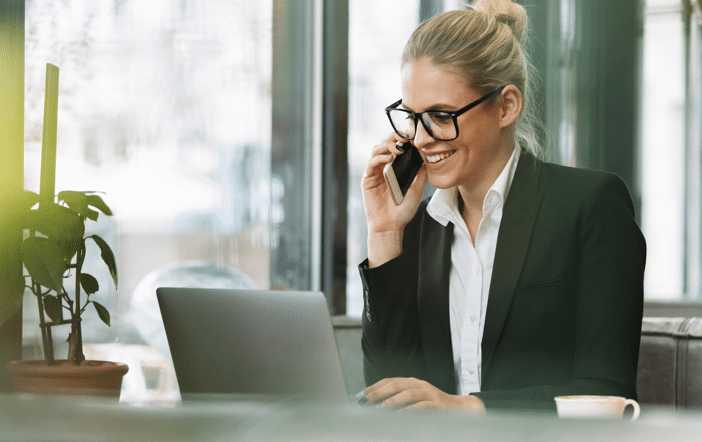 Contact Spanish Point now to transform your company's customer service experience for both your agents and your clients.
---