Microsoft's Dynamics 365 Customer Service provides a suite of capabilities all specially designed to meet the customer service needs of your organisation. The platform gives your customer service agents and teams the tools they need to enhance the way they interact with clients, both existing and new. It offers many features that help your agents navigate customer queries comprehensively, while delivering a personal touch that draws customers in and improves their experience, rather than stagnant, automated communications that tend to be off putting.
The omnichannel feature in Dynamics has been a game changer for the customer service industry. The lives of your support team are made much easier because of this tool that allows them to manage all chat and digital messaging channels in one central hub. Did you know that 73% of people switch between devices and make use of several communication avenues whether it be by email, voice, social media all in the same day? In this digital age, your agents need to be able to seamlessly transition from one messaging platform to the next without losing context.
What Can You Do with The Omnichannel Feature?
Inbox View of all Cases – Agents can open the omnichannel workspace, select the inbox view and see all cases and conversations assigned to them. They will also be able to view sychronised channels such as Twitter, Facebook, LINE, WeChat, Teams, persistent chat, SMS and Whatsapp.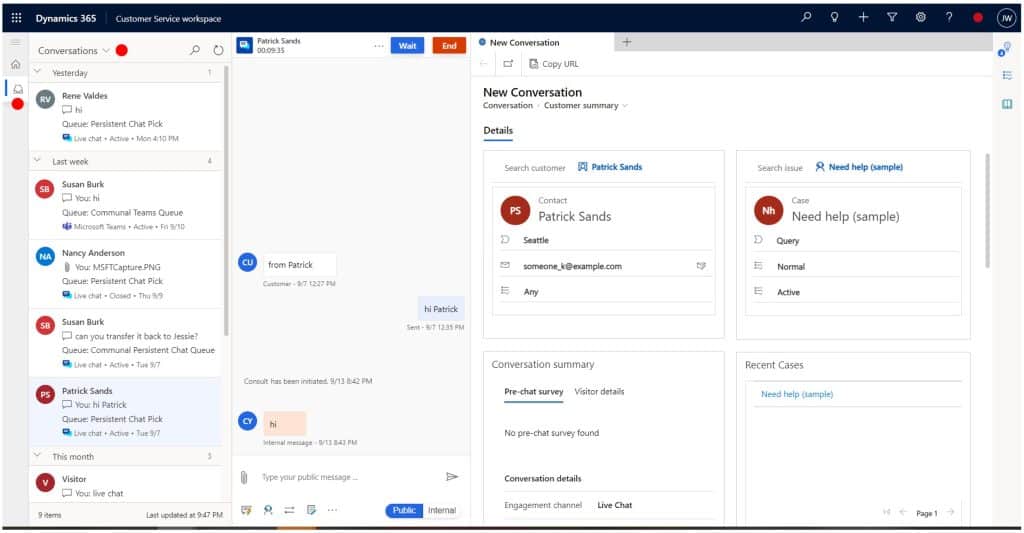 Elevate Conversations to Better Assist Customers – Depending on the nature of the query, some issues might need a different communication method for the right solution to be administered effectively. With dynamics, agents will be able to elevate conversations from Live chat to voice or video calls in order to guide customers much easier through problems they are having.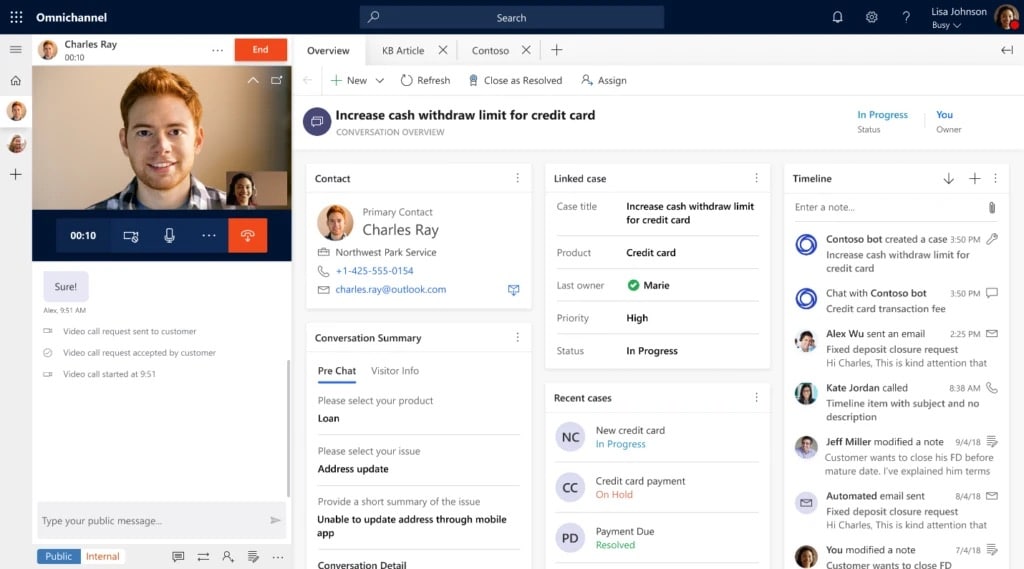 Screenshare with Customers to View Issues – Microsoft have added co browser and remote desktop capabilities that will allow agents to view issues on clients' devices or access the device to fix problems. This enhances productivity, and problems can be solved in record time because less of it will be spent explaining situations and the appropriate solutions between customers and agents.
Internal Support for Agents through the Omnichannel – Dynamics 365 is not only useful for customer channels but employee support services too. Human resources, technical support and finance can all be facilitated internally through Microsoft Teams. This means less infrastructure required to manage internal communication and collaboration tools.
Route Conversations to Queues – If the nature of operations in your business has multiple sectors, separate queues can be created for each line of business. This will route customer queries, based on the subject to the appropriate queues and agents, simplifying the process for all.
Omnichannel Insights – The omnichannel insights reports provides comprehensive data on how the support centre is functioning and performing across channels. The dashboard, displays trends and KPI's to help managers get an overall view of the support experience at a glance. Furthermore, it allows you to view customer sentiments using machine learning algorithms. With this information and rich visualisations, managers can enhance the customer support experience.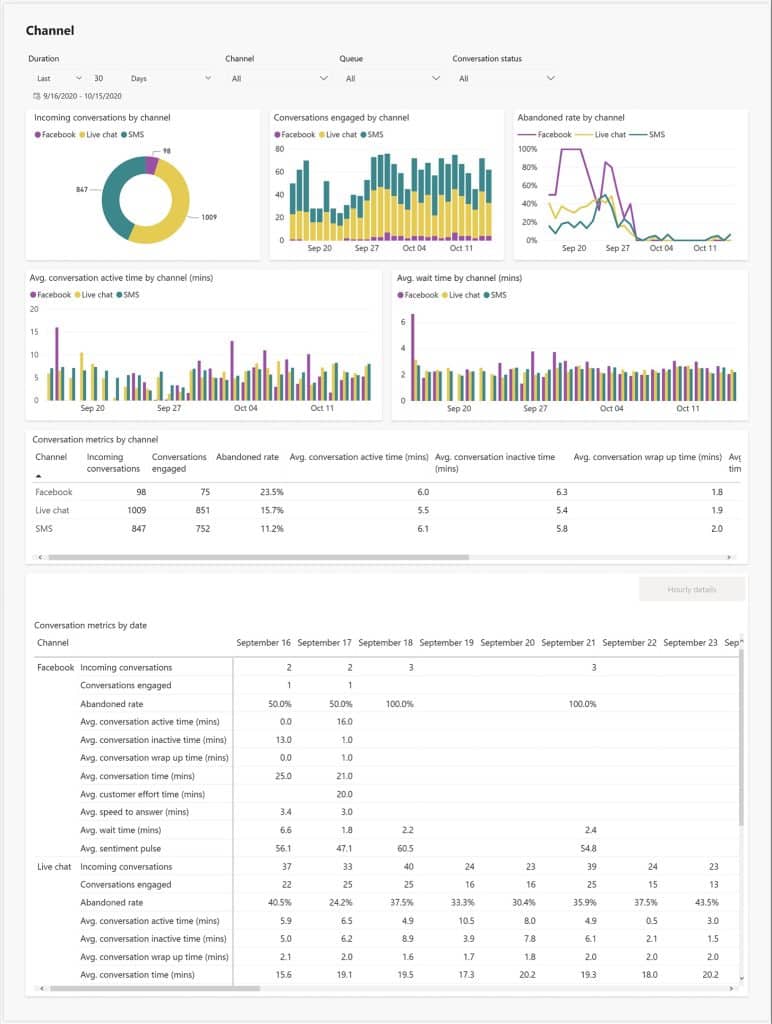 Contact Spanish Point to Implement Dynamics 365 Customer Service and its Omnichannel Feature
If you're not already on the Dynamics 365 wave, what are you waiting for? I can almost guarantee that your competitors are using it. Spanish Point can support you in your digital transformation process and get you set up with all your requirements.
If like many other businesses across the globe, you are already using Dynamics 365 customer service, make the most of the platform by employing the omnichannel feature.
From expert developers who can customize your dashboard to knowledgeable consultants who can provide training on tools your agents may not be aware of; Spanish Point can provide you with everything you need to take your customer service team to the next level.
Having been in the industry for over ten years with a wealth of experience and a client list to match, we can build a solution specially tailored to your business needs with this feature to transform your customer support operations and set you apart from your competitors.
---
Contact us today to see how our products can help you upgrade your customer support team.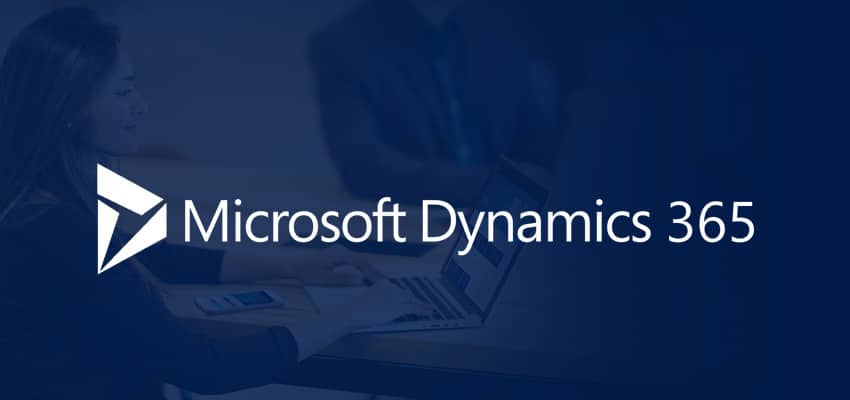 Register to our upcoming Bootcamp and Training and learn everything you need to know about this Microsoft tool
---