AI and machine learning are enabling data-driven organizations to accelerate their journey to insights and decisions. With all the latest advancements, AI is no longer limited to only those with deep expertise or a cache of data scientists, and many ISVs can now adopt AI and machine learning for better competitive advantage.
Machine learning (ML) is the process of using mathematical models of data to help a computer learn without direct instruction. It's considered a subset of artificial intelligence (AI). Machine learning uses algorithms to identify patterns within data, and those patterns are then used to create a data model that can make predictions. With increased data and experience, the results of machine learning are more accurate—much like how humans improve with more practice.
ISVs are leveraging machine learning to increase efficiency, enhance customer experiences and drive innovation. It helps ISVs to build and deploy models faster and accelerate the machine learning lifecycle. Thousands are already realizing the impact and benefits provided by Azure Machine Learning. To provide a detailed analysis of the potential return on investment (ROI) with Azure Machine Learning, Microsoft commissioned the Forrester Consulting Total Economic Impact™ (TEI) study to examine the cost savings and business benefits enabled by Azure Machine Learning.
---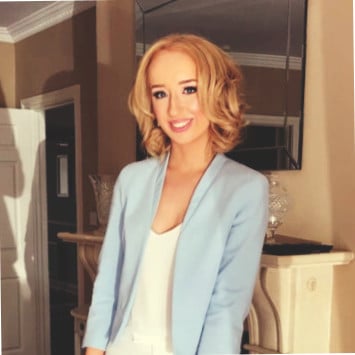 Ask Amy a Question!
Amy is the Go to Market Manager for our ISV Solution and has worked with our community of ISVs across a number of projects. She is well placed to answer any query you might have!
---
Forrester found companies who invested in Azure Machine Learning experienced many efficiencies in their ability to execute machine learning projects, drive greater revenue, and lower operating costs. Benefits were calculated for a three-year period and Forrester concluded that benefits scaled as Azure Machine Learning adoption increased.
Benefits of Azure Machine Learning:
Three-year projected ROI of 189 percent to 335 percent.
Improved data scientist productivity by up to 25 percent and data engineering productivity by up to 40 percent.
Up to 40 percent reduction in time to onboard new data scientists, resulting in reduced costs.
Increase in operational efficiency by streamlining model development, training, validation, deployment, and monitoring.
Improved time-to-value of machine learning initiatives and model accuracy resulting in increased revenue and cost savings.
Cost savings from retiring legacy technology.
Get started with Azure Machine Learning
Learn how to train, deploy, & manage machine learning models, use AutoML, and run pipelines at scale with Azure Machine Learning. Sign up for our Azure Data Analytics and Machine Learning Bootcamp today!
---