---
Through SMART AIM, we accelerate ISV application migration to the cloud. Through Microsoft Azure's 4 step migration process, we can guide ISVs from assessment to ongoing management.
---
With Gartner predicting the SaaS space to grow by over 50% by 2022, the cloud is not something ISVs with growth ambitions can ignore (Gartner, 2018). More and more businesses are integrating cloud applications into their own workflows. The growth possibilities for ISVs who migrate their applications to the cloud are vast. Through application migration to Microsoft Azure, they have the opportunity to reach new customers, improve workflows and gain competitive advantage while managing costs. Azure is built on innovation and it's global perspective makes it the perfect platform for growing ISVs.
Cloud migration and modernisation does not need to be a disruptive transformation. Spanish Point Technologies has partnered with many ISVs and businesses to accelerate their cloud migrations while managing their risk and costs. With years of Azure experience and our SMART AIM process, we partner with ISVs from assessment to ongoing management. Our customers have experienced revenue growth and technologic efficiencies faster through our partnerships. Here we share some of our customers' cloud migration journeys and the benefits they have gained.
Step one: Assessment
Before initiating migration, a comprehensive understanding of the customer's business and applications, is paramount. During the assessment stage, Spanish Point Technologies partners closely with the ISV to understand their current technologies, overall business objectives and total cost objectives (TCOs).
Using our Smart AIM methodology, we have worked with one of the largest online corporate eCommerce booking and expense management ISVs in the world. They offer their customers an efficient way to sell internationally and maintain a globalized online shopping experience. While providing a seamless experience, they had the task of processing thousands of transactions and hundreds of products searched in milliseconds.
Spanish Point Technologies worked with this ISV to understand their business goals, requirements and their TCO. Having entered new emerging markets and doubled it's workforce, the company was focused on growing it's number of online transactions 2x. At their current capacity, they could not manage this higher volume of transactions while maintaining overall performance which was key to their business reputation. This assessment stage allowed our team to develop an Azure migration plan which focused on the requirements to increase their data infrastructure performance while managing costs, all while ensuring their online customer interruption was at a minimum.
Step two: Migration
Following the assessment stage, the optimal methodology must be agreed on. This stage could range from no-code lift-and-shift migrations to highly scalable application modernisations. Spanish Point Technologies works with the ISV to develop their Azure migration or modernization transformation.
AMCS are an ISV that provides waste management software which is used across public and private sectors. They are highly innovative within the waste management industry which has undergone a transformation. Spanish Point Technologies worked with this global ISV through the SMART AIM process to migrate their software to Azure.
Through this migration, AMCS shifted their software to a SaaS model in Microsoft Azure, providing their customers with a fully automated and mobile platform. This application allowed AMCS's users to manage their supply chain more efficiently and improve their own customer experience.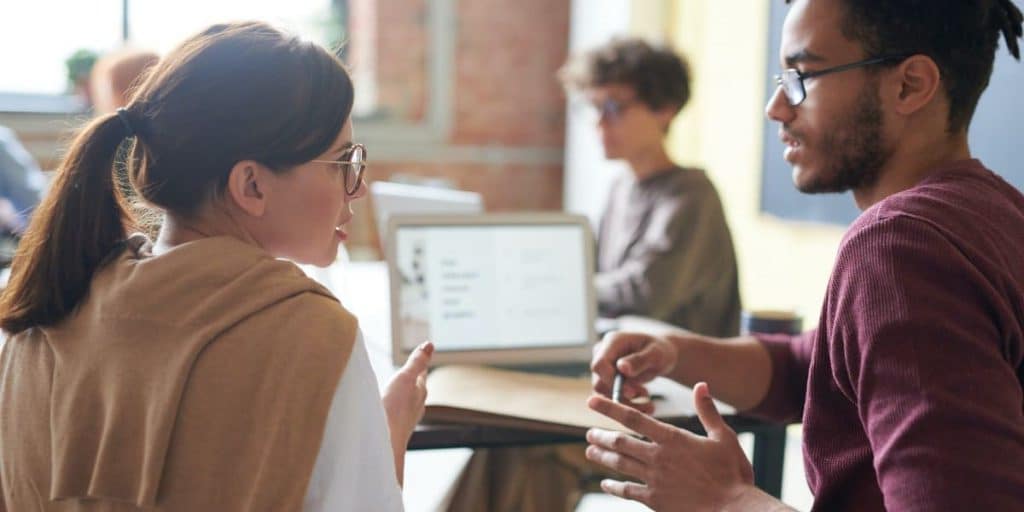 Step three: Optimize
Once an ISV's applications and systems have been migrated to Azure, ongoing monitoring and management of the infrastructure is vital to success. In partnership with Spanish Point Technologies, our customers can provide an optimal experience for their users while managing resources effectively.
As the eCommerce ISV continued to scale globally, ensuring ongoing high performance was vital. To ensure they had the capability to manage ongoing demand, Spanish Point Technologies developed a high performance/ highly available Azure environment to support their global bands during peak processing period, such as Black Friday. Furthermore, their production environment was upgraded to use Azure premium disks, with facilities for backups. Now their infrastructure could scale to meet future demand. This made it easy for them to manage rising volumes of transactions across multiple geographies and currencies while maintaining a seamless customer experience at a low cost.
Step four: Secure and Manage
Data security and service continuity are key concerns for ISVs. The Azure environment is optimized for security with various features available that support ISVs to protect users. Spanish Point Technologies works with ISVs to understand their requirements for security and advise on what features to implement. We can also offer premium level Microsoft support. This can save ISVs a lot of stress and delays which may affect innovation and development.
For AMCS, often their solutions are operated by users on the go across mobile devices. Azure's robustness and security features can reduce vulnerabilities. In addition to data security requirements, the eCommerce ISV must manage a high volume of transactional data while maintaining customer services. As part of development, Spanish Point Technologies built backup disaster recovery servers on Azure premium disks. Azure is built with security in mind and Spanish Point Technologies can advise you on how it's features can support your applications.
---
We have worked with many customers to help them access the benefits of the cloud. Through SMART AIM, Spanish Point Technologies work with ISVs throughout the process of Azure migration to ensure an optimal outcome.
Talk to our team today about your applications and systems or learn more on our website!
---