Microsoft has renamed its virtual desktop infrastructure platform under the Azure name and revealed additional security and management features that are now in preview. The platform, which was formerly known as Windows Virtual Desktop (WVD), will now be branded as Azure Virtual Desktop. The new name better reflects how Microsoft's desktop virtualization technology works with the Azure platform. It's also more suited to the function we play at Spanish Point, which is to integrate virtual desktops into an organisation's IT environment. This is especially important in the emerging world of hybrid working, where employees in many organisations will split their time between the office and at home.
AVD is appealing to existing Microsoft customers since it is essentially free to Windows 10 Enterprise E3 license holders, and you will already be paying for an Azure subscription that is needed as part of the service. What has changed is Microsoft's aim to create AVD a more versatile cloud VDI platform for nearly every use case, accessible from almost anywhere.
New platform capabilities for security and management
Enhanced support for Azure Active Directory
Azure Active Directory is a crucial service used by businesses all over the globe to manage user access to essential apps and data while maintaining strict security controls. Microsoft has announced that you will soon be able to link your Azure Virtual Desktop virtual machines directly to Azure Active Directory (AAD) and connect to the virtual machines with basic credentials from any device. You will also be able to enroll the virtual machines in Microsoft Endpoint Manager automatically. This will help eliminate the requirement for a domain controller in some circumstances, lowering costs and streamlining your deployment. While this is a significant achievement, it is only the beginning of the path toward complete integration with Azure Active Directory.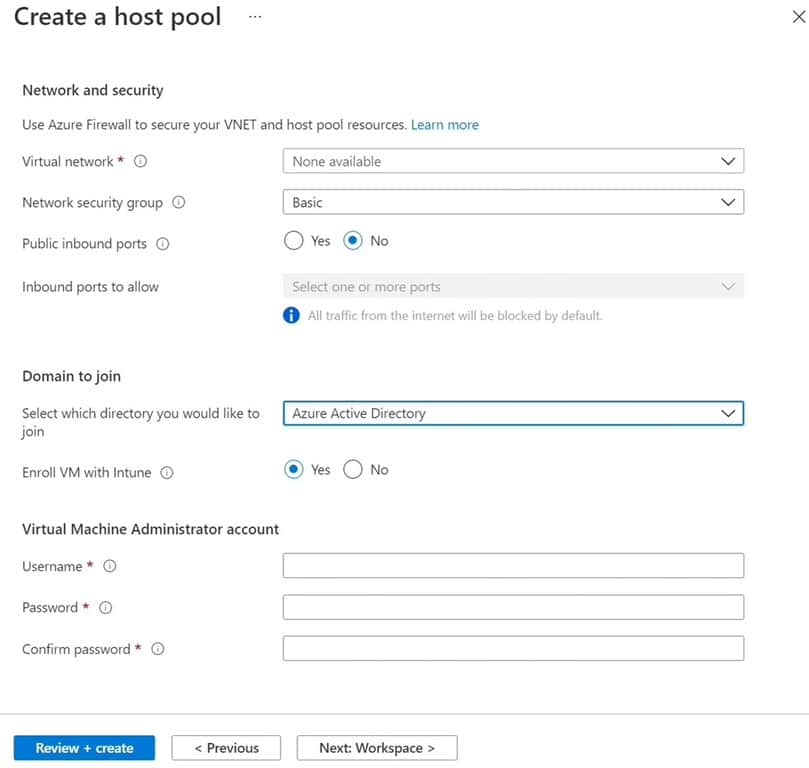 Manage Windows 10 Enterprise multi-session virtual machines with Microsoft Endpoint Manager
Microsoft Endpoint Manager enables you to manage policies and deliver apps across devices. You can now enroll Windows 10 Enterprise multi-session Azure Virtual Desktop virtual machines in Microsoft Endpoint Manager and manage them in the same way as shared physical devices. This simplifies maintenance and gives a consolidated view of both physical and virtual desktops.
Deploy in minutes with new onboarding experience
In the Azure portal, Microsoft provides a simplified onboarding experience for Azure Virtual Desktop. This new experience will confirm requirements, start an automated deployment, and put best practices in place. You can create a comprehensive Azure Virtual Desktop environment with your Azure subscription with only a few clicks.
New pricing options for remote app streaming
The new per-user access pricing option will be effective on January 1, 2022. To help organisations get started now, Microsoft is offering a special promotion with no charge to access Azure Virtual Desktop for streaming first-party or third-party applications to external users. This promotion is effective from July 14, 2021, to December 31, 2021.
Pricing for monthly user access rights effective on January 1, 2022, will be:
• $5.50 per user per month (Apps)
• $10 per user per month (Apps + Desktops)
This promotion only applies to external user access rights. Organisations would continue to pay for the underlying Azure infrastructure. Organisations should continue to use existing Windows license entitlements, such as Microsoft 365 E3 or Windows E3 and higher, for app streaming to their employees
---
Getting Started
Spanish Point looks forward to working with you to fully leverage Microsoft's versatile VDI platform in the cloud and unleash new end-user computing possibilities. To find out more email sales@spanishpoint.ie today.
---