With the increased popularity of hybrid and remote working came a rise in virtual meetings both video and audio based. These methods of communication are crucial to getting work done in organisations and it only made sense for a more modern, collaborative, and richer phone application to be developed. That is where Microsoft Teams Phone comes in. With Teams Phone, businesses and people alike can stay connected across a range of devices both internally and externally.
Teams Phone makes use of two technologies: Public Switched Telephone Network (PTSN) and Voice over Internet Protocol (VoIP). The former is what allows calls to be made across telephone lines, has been used for decades and requires some sort of telecommunication plan while the latter allows for calls routed over an internet connection enabling rich calling experiences and capabilities like video and screen sharing.
A Modern Take on Business Calling
Teams Phone was developed in a bid to create new business calling experiences that ensure users stay productive and connected across a range of devices, this lets calling become linked with collaboration and permits users to place and receive calls on the same platform they utilise to chat and host video meetings. Furthermore, with cloud-based calling and VoIP gaining traction, expectations have been raised for what a calling service is able to do, and Teams Phone is at the forefront.
Mobile Calling (Operator Connect Mobile): Microsoft is making the leap towards a mobile-first calling experience by partnering with innovative telecommunication operators around the world and leveraging their mobile assets to build an immersive, high quality and connected mobile experience. Operator Connect Mobile will give business users, Teams capabilities through their native dialer and any Teams endpoint. Customers will be able to implement business policies, cut down on costs and improve the user experience for their workforce.
Flexible Plans: In order to accommodate a wide array of customers and users with varying needs and requirements, Teams offers a variety of calling plan options ranging from low usage plans to virtually unlimited plans. The option to Pay-As-You-Go is also available in select markets giving customers the flexibility to choose the payment system that best suits them.
Advanced Calling Devices and Experiences: Users have the option to choose whichever calling endpoint keeps them most productive and connected. Microsoft will also be introducing new device features like native Bluetooth certification that allows for the use of headsets and speakerphones with or without the USB attachment and updating ones like the recently launched walkie talkie feature available on desk phones that enables colleagues quickly connect with a push-to-talk function.
Some of Teams Phone's Features
Caller ID – Calls from within an organisation display a detailed caller ID that pulls information from the corporate directory, showing picture ID and job title instead of just a phone number. For calls from external phone numbers, the caller ID as provided by the phone service provider is displayed. If the external phone numbers are secondary numbers in the corporate directory, then the information from the corporate directory will be displayed.
Delegate Calls – You can pick someone in Teams to be your delegate. This means they will be able to receive and make calls on your behalf. When you add a delegate, you're essentially sharing your phone line with them, so they can see and share all of your calls.
Connect your Teams phone to Teams Windows desktop – To enable cross-device interaction, you can connect your phone to your windows computer. Your Teams phone will conveniently lock and unlock when the computer is locked and unlocked. This is particularly useful if you are always on the go and need to leave the office but would still like to continue a conversation.
A Mobile Application You Can Trust
Service Level Agreement with Financial Backing: Teams Phone SLA was recently increased to 99.99 percent financially backed uptime guarantee as a signal of Microsoft's commitment to delivering a fully functioning calling system that works when you need it and is reliable. In the rare event, that the service becomes unavailable, Microsoft provides an incredibly generous financial agreement.
Enhanced Video and Audio: improvements are continuously being made to make calls more natural and efficient. Using AI, Teams is able to improve the quality of voice and video conversations and with adaptive wideband, delivers a high-fidelity audio experience for both PTSN and VoIP calls.
Survivable Calling Capabilities: During emergencies and in the event that one is unable to connect to the Microsoft Cloud, a backup plan has been made available. The Survivable Branch Appliance. This tool grants users the ability to continue receiving and placing PTSN calls
Deployment and Adoption: Getting Started with Microsoft Teams Phone
Teams Phone makes the deployment process very simple to set up. If you need additional guidance or are making a large-scale transformation for your organisation. Spanish Point can help you get started with the Teams Phone implementation process from setup and installation to training and support. Our experts will have all your needs covered.
---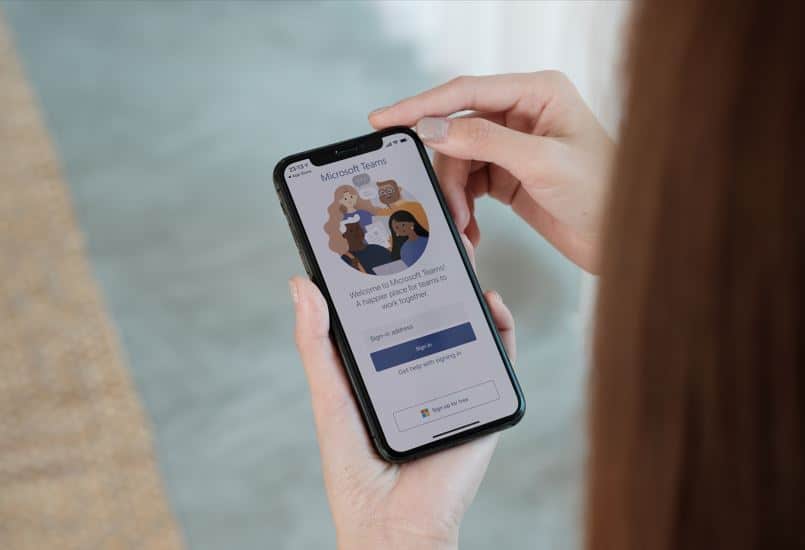 Keep your organisation connected both internally and externally with Microsoft Teams Phone. Contact us now to get started.
---