Empowering people and organisations to achieve more has become a core objective for Microsoft 365. World-class applications like SharePoint enable digital transformation for more than 500,000 customer organisations and 180 million commercial active users.
A modern workplace can empower individuals, increase productivity, connect people and content as well as drive employee engagement and communications. SharePoint has reinvented itself to provide an intelligent, dynamic and engaging intranet, personalised to the employee. It delivers a flexible solution for teamwork, AI-powered search and content management. One of the latest innovations is SharePoint home sites; a feature that improves communication and reflects the voice and values of your company.
Home Sites
SharePoint home sites bring together news, events, content, conversations and videos to deliver an engaging experience in your organisation. They are natively responsive, fast and accessible on any device. Here are some of the highlights of this feature:
Home Button
A dedicated home button that allows one touch access to your home site in the SharePoint mobile app. You can also brand your page and use your logo to link to your home site, making it just one click away in any Microsoft 365 web application.
Organisation News
Make an official or authoritative site for organisation news. This helps balance organisations news and relevant content that can be targeted at employees.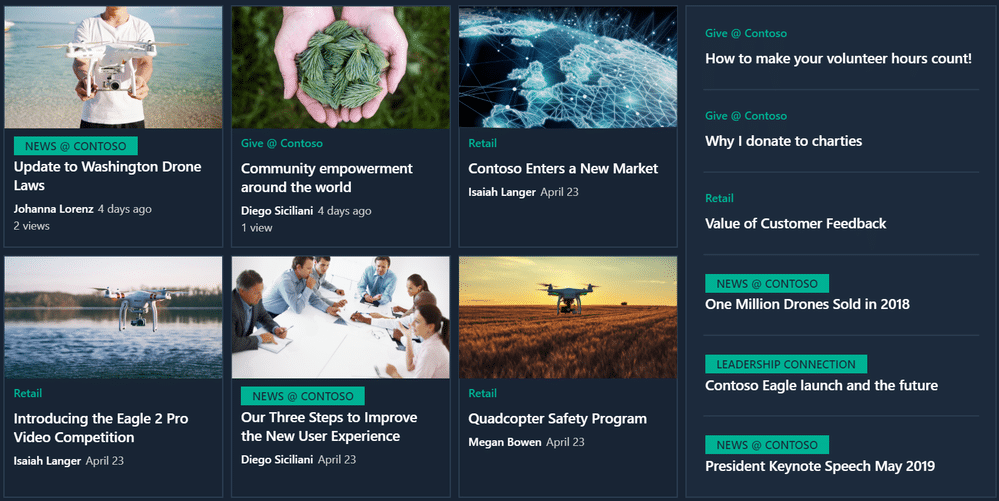 If you want to get the most out of SharePoint sites and pages, here is some inspiration for site owners to create beautiful and accessible home pages, hub sites, team sites and communication sites.
If you're interested in learning more about SharePoint and how this can help your team increase collaboration, register for our next one day SharePoint Bootcamp.