The cloud is a journey which includes the use of SaaS applications such as Office365, migration of on-premises applications to the cloud, and utilization of cloud services to bring entirely new kinds of functionality such as machine learning and big data and many others to improve your business. When investing in a cloud-based solution, CFOs are looking for financial consolidation, reporting needs and a cost-effective service.
Accounting and financial considerations
It is important to know that cloud computing service costs can be complex and therefore the accounting element can be challenging. The cloud structure and model selected by an organisation impacts the pricing, costs and related accounting activities for both the Cloud Service Provider and the customer.
CFOs should carefully evaluate their organisation's cloud structure, terms of the arrangement, and software usage, before determining and applying accounting activities.
Each organisation's journey to the cloud is unique. There are a variety of reasons and benefits that should be acknowledged. The four major categories for cloud business value are: cost, agility, service quality, and new scenarios.
CFOs and their teams are the guardians for the critical data required to generate forecasts and support Seniors' strategic plans and decisions. Today, having this information relating to sales, order fulfillment, supply chains, customer demand, and more helps them be at the forefront of the industry, which is why it is important to make the most out of your cloud service.
---
Want to learn more?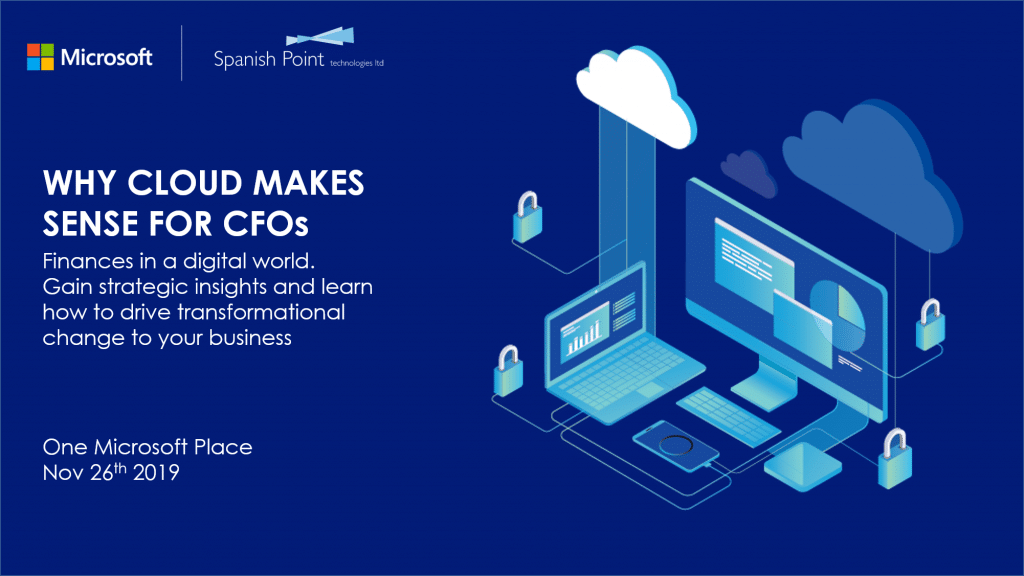 Join industry professionals for lunch and networking preceded by talks by;
Dermot Igoe, CFO of EMEA Operations at Microsoft;
Una Fitzpatrick, Director of Technology Ireland at Ibec;
Donal Cullen, CEO of Spanish Point Technologies.
CFOs looking to take their business to the next level in accounting, talent, cybersecurity, performance, and compliance are welcome to explore the importance of cloud capabilities.
---