---
Organisations relied on cloud applications as they moved to remote working during the global pandemic. Migrating applications to Azure, empowers ISVs to support their customers' remote working journey and future-proof their applications.
---
Organisations across the world have had to become inventors and innovators as their teams adjust to the 'new normal'. Business leaders, in particular IT leaders, have been faced with a new challenge: 'how do we continue to support our customers, empower our employees, manage our resources and support home working?'
Forward-thinking CTOs are choosing to adopt cloud technologies and applications to maintain vital workflows. Those who have embraced cloud technology, such as Azure, can support these businesses and future-proof their applications. As a result, many innovative ISVs are accelerating the migration to the cloud.
In our own workflows, Spanish Point Technologies has leveraged Azure DevOps to allow us to move to home working but maintaining software delivery pipeline. . We use Microsoft Teams to communicate when working remotely, We are returning to the office with limited numbers. We have a responsibility to do this safely, which is the challenge. This led us to design a PowerApp Desk Booking app. This application enables users to book from a limited number of available desks in advance of going to the office, ensuring that social distance can be maintained. As this is a universal challenge, we are sharing this innovation with all organisations. As the application is powered by Azure, it was rolled out to our employees overnight.
There are various features and benefits provided by Azure that ISVs can utilise when building modern applications in the cloud. These can prove crucial when supporting your customers and also attracting new customers.Azure is a secure, dynamic and robust foundation for ISV applications. Migrating to the cloud can empower ISVs to do the following:
Build secure collaborative applications
Going serverless using the cloud allows for remote collaboration. Azure applications can be seamlessly accessed across devices and locations, allowing for collaboration. Remote access to applications means that your customers can easily complete their tasks from anywhere, not slowing down their business. While remote access is important, so too is security. Azure is highly robust and secure, meaning that data is safe when accessing applications from home and access can be managed remotely.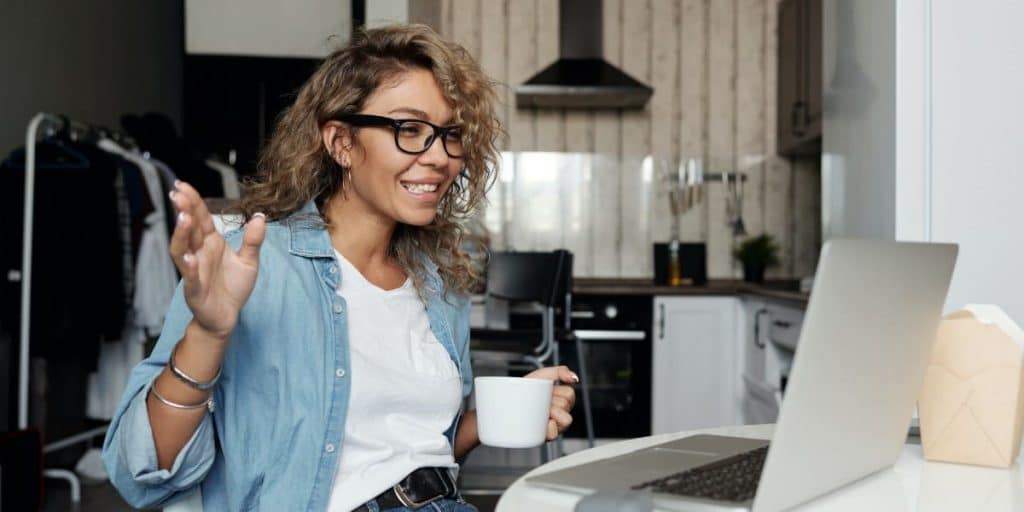 Continue to develop and innovate
For ISVs, their development teams can continue to collaborate when building and updating applications with Azure DevOps. Jeremy Winter, the Partner Director for Azure Management, shared in a recent article that this "downtime is also becoming an opportunity to accelerate projects". Azure provides these teams with the ability to build and innovate remotely using modern practices such as CI/CD and Agile development.
Scale their applications to meet requirements
Currently, usage and requirements can be highly unpredictable. The ability for applications to autoscale is a key benefit of building applications in Azure. Being dynamic and scalable, Azure has the capability to autoscale up and down to meet requirements. ISVs can scale up or down application resources to meet this demand, without effect on performance for their customers. This is important also in managing costs.
Manage risks effectively and efficiently
As has been seen during the past months, unforeseen circumstances or challenges can appear quickly. ISVs need to be able to see these quickly and reduce risk. Azure is a global enterprise-grade cloud environment, with many built in security and governance features which help ISVs to see and mitigate risks. Once an application is migrated to the cloud, security is a shared responsibility with Microsoft. Features such as Disaster Recovery and Azure Monitor mean ISVs can be confident that they can quickly identify issues which may affect customers. Customer feedback can also be quickly managed and addressed. The required changes or fixes to applications can be deployed in Azure quickly with modern DevOps technology and practices.
---
Accelerate your Azure innovation with an experienced partner
Migrating to Azure ensures that your applications are future-proofed and fit for the modern workplace. While Azure migration has many benefits, the process may seem daunting or complex. Spanish Point Technologies has years of experience in Azure and cloud migration, expertise which we share with ISVs through our SMART AIM offering.
Contact us to set up a virtual consultation.
We can ensure that your migration is accelerated seamlessly