The Women in Tech Conference took place at the Convention Centre in Dublin in 2019 and Aisling Curtis, Commercial Director at Microsoft Ireland, spoke about the workplace of the future and the importance of promoting a strong inclusive digital culture.
Numerous studies show that when a team is made-up of a diverse group of people – including various cultures, genders, ages, etc. – productivity, innovation, and empowerment soar. Figures from Harvard Business Review highlight the importance for companies to be forward thinking in their approach.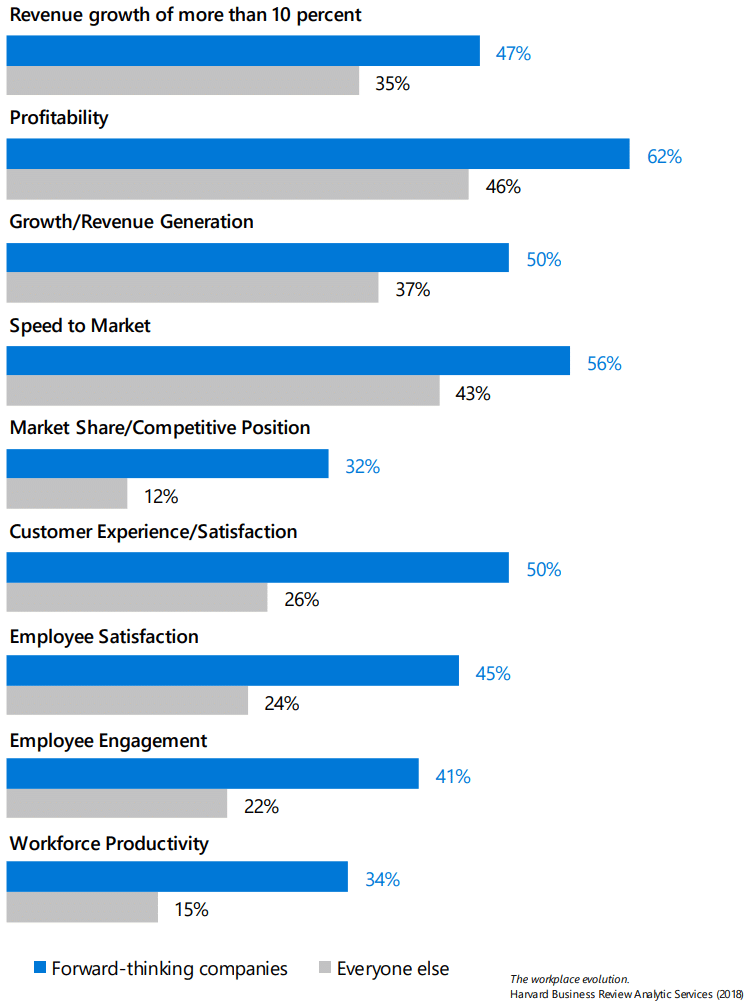 ---
The example Aisling used to showcase the future potential of workplace technology was Julia White, Microsoft Corporate Vice President for Azure, at the Microsoft Inspire partner conference in Las Vegas.
It's encouraging to see that the gap is closing in the tech industry, but diversity is still a challenge that the collective industry must address. In some businesses, we now have five generations of people in the work force, so managing this in an age of rapid technological change means looking at the digital culture within those organisations and how it manages a varied and diverse workforce.

Aisling Curtis, Commercial Director at Microsoft Ireland
Seeing this technology being unveiled by a female leader not only shows how quickly technology has advanced in recent years, but how far we have come in terms of diversity in the industry.
---
Learn more about Microsoft's Women in Technology community here;
---