Businesses are continuously looking for new methods to use the cloud's agility, efficiency, and speed to boost their success in today's constantly evolving technological world. However, not all infrastructure and apps can only be hosted on the cloud. In order to meet their various objectives and legal obligations, many businesses rely on hybrid deployments that span on-premises datacenters, multicloud environments, and edge locations. Microsoft has released Azure Arc, a revolutionary solution that expands the capabilities of the Azure cloud platform to datacenters, the edge, and multicloud scenarios, in order to meet this problem.
Bridging the Gap with Azure Arc
By acting as a bridge, Azure Arc enables companies to create services and applications that can flexibly run across various environments. It gives enterprises the ability to upgrade with cloud-native solutions by providing a uniform development, operations, and security architecture for both new and old applications. Businesses may utilize their existing investments to develop with cloud-native solutions thanks to this seamless connectivity, which enables them to work more efficiently.
Develop and Operate Cloud-Native Apps Anywhere
Consistent development and operation experiences for cloud-native apps are one of Azure Arc's core benefits. Businesses can create and update cloud-native applications while including Azure monitoring, security, and compliance into their DevOps toolbox. As a consequence, mistakes are decreased, innovation is expedited, and deployment efficiency are enhanced.
Data Insights from the Cloud to the Edge
Azure Arc empowers businesses to harness data insights seamlessly from the cloud to the edge. Azure Arc's end-to-end solution enables applications to be created faster, improving operational efficiency through consistent data and AI tools, services, and automation.
Securing and Governing Diverse Environments
Businesses can maintain a constant degree of security and control across many settings by using Azure Arc. Microsoft Defender for Cloud's cloud-based threat detection, response, and analytics improve overall security. Additionally, resource management may be consolidated using Azure Arc.
Flexibility to Meet Regulatory and Connectivity Needs
For companies operating in many areas, it is essential to meet legal and operational requirements. A variety of infrastructure choices are offered by Azure Arc to satisfy requirements for residency and sovereignty. For apps, infrastructures and data, Azure Policy makes sure that governance and compliance criteria are followed. The platform also provides an edge-computing architecture that is streamlined for low-latency applications that run with a continuous, sporadic, or no internet connection.
Azure Arc-Enabled Services
Azure Arc offers a variety of services to enable cloud-native application development and management in different environments. These services include:
Azure Kubernetes Service (AKS)
Azure Arc-Enabled Infrastructure
With its ground-breaking approach to cloud innovation, Azure Arc empowers companies to create anywhere. Azure Arc gives businesses the freedom to create and update cloud-native apps on their terms by offering a uniform development, operations, and security paradigm. For companies looking to prosper in the constantly changing digital market, Azure Arc offers up new horizons thanks to its broad variety of services and flexibility. Azure Arc will definitely play a critical role in fostering transformational innovation across sectors as organizations continue to embrace hybrid deployments.
---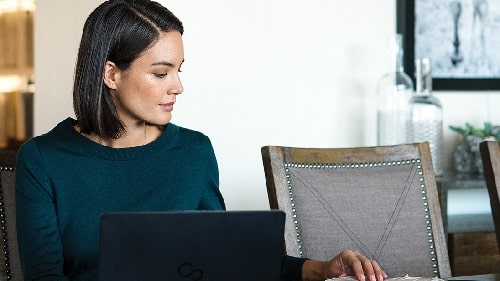 Discover today how Azure Arc can help your business!
---