Microsoft Azure's public cloud service has increased business flexibility, scalability, and resource availability. But, this increased usage requires best practices in cloud efficiency to avoid wastage and validate costs. Cloud cost optimization is crucial for businesses with high data volumes, traffic, and mission-critical apps as it impacts the bottom line and OPEX expenses. Integrating cost management and governance of cloud infrastructure is necessary to minimize waste and optimize resource usage. Also, reducing electricity usage and carbon emissions creates sustainable and cost-effective applications. Immediate initiation of cloud cost management and governance can reduce OPEX expenses and the bottom line.
Why is it important to optimize cloud costs and how can it improve workload efficiency?
Achieving full control over monthly cloud bills necessitates a comprehensive approach.
Optimizing cloud resources can help businesses reduce carbon emissions.
Optimizing cloud resources can improve application performance.
Systematically saving on application costs.
4 cloud cost optimization strategies
Right sizing: Making sure you're right-sizing is key to controlling cloud costs. It's not just about saving money, but finding the right balance between performance and spending to meet your internal customer service-level agreements (SLAs). Getting this balance right keeps everyone happy, from application managers to financial operations (finops) teams and cloud teams.
Clean-up: Cleaning up unused cloud resources is an important part of cost-saving. It helps uncover gaps in processes and unutilized infrastructure. Periodically assessing the evolution of infrastructure can prevent unassigned resources and manage technical debt.
Azure reservations and savings plans: Consider Azure reservations and savings plans for 1-3 year commitments to specific services or compute usage to achieve significant cost savings. Use them after implementing right-sizing and cleanup processes and periodically adjust their usage to meet your requirements.
Database and application tuning: Migrating to the cloud with large and outdated databases can result in slow and costly queries. Optimizing the database can reduce resource usage and lead to cost savings. However, optimizing the database alone may not be enough. Cloud-native applications designed for the cloud are more efficient and can result in higher performance and lower costs. Investing in improving application performance can lead to better cloud optimization and cost reduction.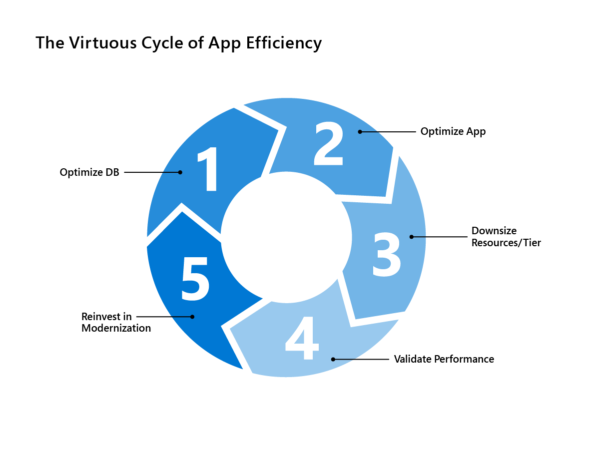 How to boost your cloud efficiency today:
Start your cloud cost management meeting this week with all stakeholders, including the cloud and finops teams, finance controller, and anyone dealing with cloud costs. Look for quick wins like cleaning up, downsizing, and optimizing logs or backups to fund future cost-saving tasks and application innovation. Achieving cloud computing efficiency is vital for any business operating in the cloud, allowing for reduced spend and emissions, improved application performance, and funding for future innovation.
---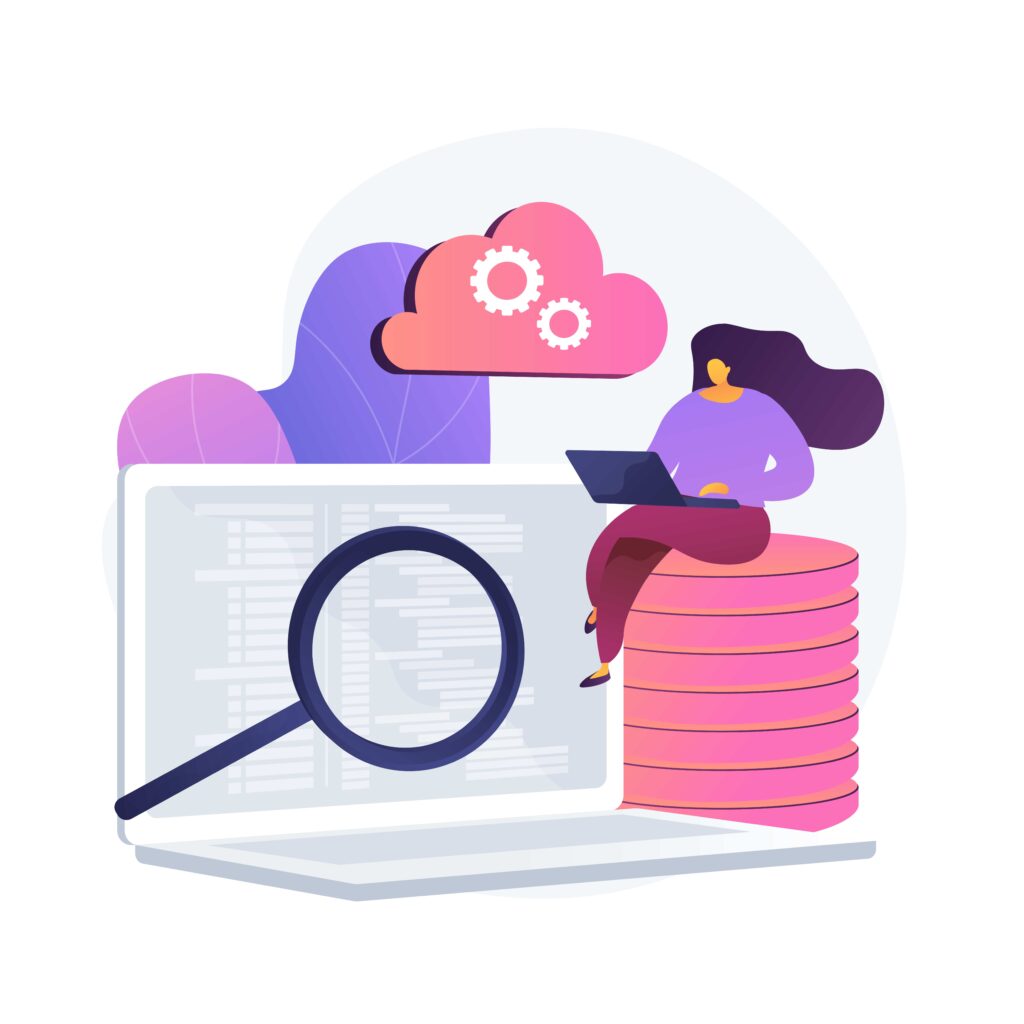 Do you want to know more about how Azure could help your business? Contact us for a free consultation: