In recent months, generative AI and its applications have captured the world's attention. Notably, the introduction of the new chat experience in Bing has showcased the ability to generate original text responses from simple prompts written in natural language. Microsoft has embraced generative AI across its business applications, including Microsoft Dynamics 365, Viva Sales, and Power Platform. This integration allows for seamless interactions with AI across various business roles and processes. One of the key components of this integration is Copilot, which revolutionizes idea generation, content drafting, and information organization within Dynamics 365 and Power Platform.
Understanding the Distinction: ChatGPT vs. Copilot
While ChatGPT is a general-purpose large language model (LLM) designed to engage in human-like conversations and answer a wide range of questions on various topics, Copilot takes it a step further. Copilot is an enterprise-ready AI technology that optimizes the LLM specifically for your business processes, data, and security and privacy requirements. Within Dynamics 365 and Microsoft Power Platform, Copilot offers contextually relevant suggestions for actions and content recommendations tailored to the task at hand. Here are a few ways in which Copilot's natural language generation stands out:
Contextual Relevance: Copilot leverages your business data to provide uniquely contextual responses that align with the specific task, whether it's responding to an email in Dynamics 365, automating manual processes through a low-code application, or creating targeted customer segments from your CRM system.
Business Data Integration: By combining the power of an LLM with your organization's business data, Copilot produces more accurate, relevant, and personalized results. Importantly, your business data remains within your tenancy and is solely used to improve the context for your specific scenario. The LLM does not learn from your usage, ensuring data privacy.
Enterprise-grade Security: Built on the Microsoft Azure OpenAI Service, Copilot prioritizes enterprise-grade security, compliance, and privacy. From the ground up, the technology is designed to meet the highest security standards, ensuring the protection of your sensitive business information.
How Does Copilot Work in Dynamics 365 and Power Platform?
Copilot harnesses the power of foundation models and integrates them with proprietary Microsoft technologies, all while utilizing your business data:
Search Integration: Copilot utilizes Bing and Microsoft Azure Cognitive Search to add domain-specific context to prompts. This integration enables responses to integrate information from content such as manuals, documents, or other data within your organization's tenant. Microsoft Power Virtual Agent and Dynamics 365 Customer Service employ this retrieval-augmented generation approach to enhance their functionalities.
Microsoft Applications and Business Data: Copilot seamlessly integrates with Microsoft applications like Dynamics 365, Viva Sales, and Power Platform, as well as the business data stored in Microsoft Dataverse.
Microsoft Graph: By leveraging the Microsoft Graph API, Copilot brings additional context from customer signals into prompts. This context can include information from emails, chats, documents, meetings, and more.
When a business user interacts with Copilot in an app like Dynamics 365 Sales or Power Apps, Copilot follows a series of steps to deliver accurate and relevant responses:
Grounding: Copilot receives an input from the user and employs grounding, a process that improves the specificity of the prompt. By making calls to Microsoft Graph and Dataverse, Copilot accesses and utilizes the enterprise data that you consent to and grant permissions for. The grounding is scoped to documents and data visible to the authenticated user through role-based access controls, ensuring appropriate access levels.
Retrieval-augmented Generation: Copilot combines user data, information from knowledge base articles, and other inputs to generate precise prompts for the LLM. This retrieval-augmented generation facilitates the delivery of responses that align with your business's context and content.
Post-processing and Orchestration: The response generated by the LLM undergoes post-processing, including additional grounding calls to Microsoft Graph, responsible AI checks, security and compliance reviews, and command generation. Copilot meticulously iterates through these services to produce secure, accurate, and contextually relevant results.
User Review and Assessment: Copilot returns a recommended response to the user, allowing for human review and assessment. This human-in-the-loop approach ensures that users remain in control while benefiting from the AI-generated drafts and summaries.
Protecting Sensitive Business Information and Data Microsoft prioritizes the protection of sensitive business information and data through a comprehensive approach to security, compliance, and privacy. Here's how Copilot achieves this:
Azure Integration: Copilot is built on Azure OpenAI Service, inheriting the robust security, compliance, and privacy policies of Microsoft services such as Dynamics 365, Viva Sales, Power Platform, and Microsoft 365. Two-factor authentication, compliance boundaries, privacy protections, and other measures contribute to the overall security of Copilot.
Tenant, Group, and Individual Data Protection: Copilot ensures the protection of your tenant, group, and individual data. LLMs are not trained on or learn from your tenant data or prompts. Within your tenant, time-tested permissions models and Azure security features provide comprehensive safeguards against data leakage.
Enabling New Skills and Compliance Mandates Copilot's foundation skills pave the way for improved productivity and business processes. Additionally, Copilot can learn new skills over time, making it a versatile tool for a wide range of scenarios. While meeting current compliance requirements, Copilot also adheres to Microsoft's commitment to responsible AI:
Responsible AI Principles: Microsoft is dedicated to creating responsible AI by adhering to a set of core principles, including fairness, reliability and safety, privacy and security, inclusiveness, transparency, and accountability. These principles guide the development and deployment of Copilot, ensuring ethical and responsible AI practices.
Regulatory Compliance: Copilot is offered within the Azure ecosystem, aligning its compliance with that of Azure. As regulations in the AI space evolve, Microsoft remains committed to adapting and responding to future regulatory requirements.
Microsoft's integration of generative AI, specifically through Copilot, within Dynamics 365 and Power Platform opens up a world of possibilities for businesses. By leveraging the power of foundation models and integrating them with proprietary Microsoft technologies, Copilot delivers accurate, relevant, and secure responses tailored to your organization's specific context and content. With a commitment to responsible AI, Microsoft empowers businesses to achieve more while maintaining data privacy, security, and compliance.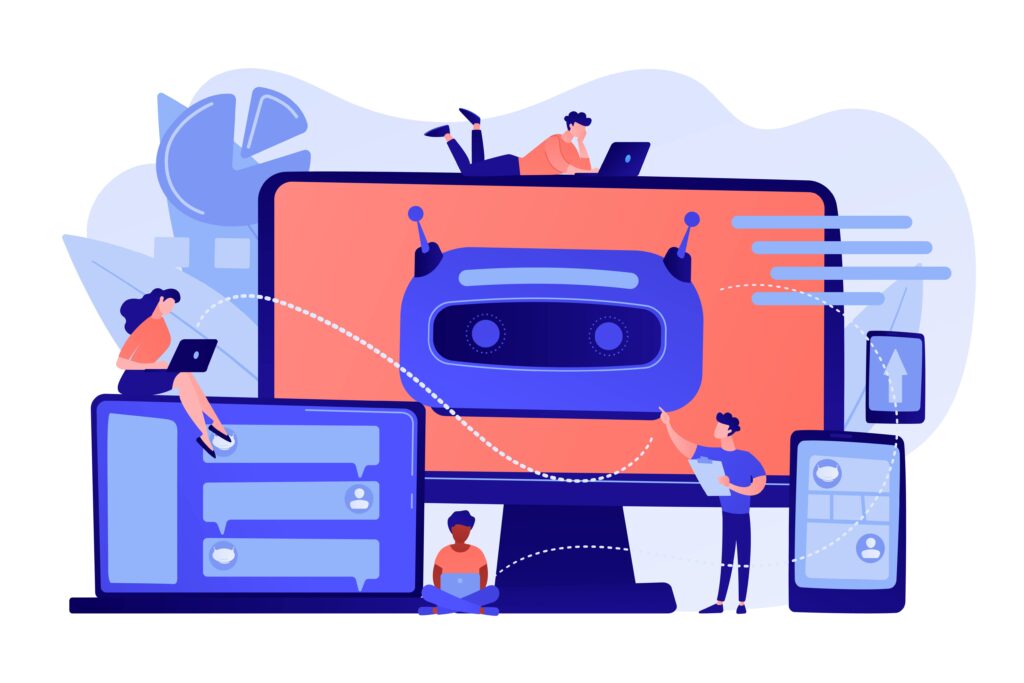 Join our one-day hands-on Dynamics 365 Bootcamp delivered by one of our senior consultants