What is CRM?
CRM stands for Customer Relationship Management. CRM tools are designed to seamlessly integrate different functions of the business. It improves how you engage with customers, tracks each engagement while providing effective data. In fact, some CRM systems go above and beyond interacting with your customers, it allows you to develop your relationships with suppliers, colleagues and service users.
What is the impact for companies?
This change is giving companies a chance to optimize their competitive strategy. Companies are no longer solely competing on product and price differentiation. Thus, introducing the new tier to the purchase decision: Customer Service. And we are not talking about the "customer is always right" service engraved into retail workers. We are discussing how companies, particularly how retail companies can unify the shopping experience, both online and offline. For instance, every time a customer engages with your business, your business learns. This vital information can often get lost among the pile of documents in your personal cloud or just kept in your head. As a result, customer insights and opportunities are lost. Microsoft Dynamics 365 CRM, streamlines the integration and accessibility to this information, regardless of location or function within the business. In turn, reducing costs and improving strategic movements.
Sign up for our Dynamics 365 Training Bootcamp
All companies know that it is more cost effective to keep a current customer than attain a new one. However, a lot of companies are focusing on pricing penetration strategies or relying on being part of a niche market to differentiate themselves. These are not solutions for creating a loyal returning customer. However, customer service CRM is part of the solution. Businesses that are optimizing their customer service with CRM are experiencing the highest customer loyalty. One way to achieve this loyalty is through omni-channels. Companies need to leverage all communication between all stakeholders to stay competitive. With 73% of customers using multiple channels during a shopping journey, customers desire a unified experience. With Dynamics 365 CRM you can track cross-channel customer activity.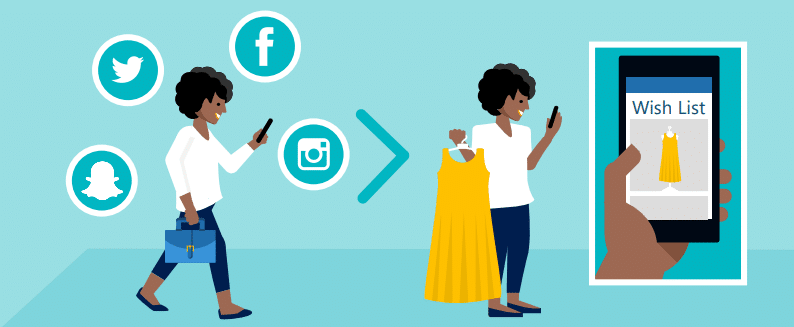 Trends in CRM
While your company may already have a CRM in place, you may manually input information to a number of applications, that only you and a selected few have access to. Access to information is limited across functions resulting in a waste of time and resources. The rate of cloud-integrated CRMs is growing and is predicted to grow substantially in the next year.
According to a Gartner report "By 2019, over 85% of new packaged customer service and support software will be delivered on a cloud-based model, and SaaS will emerge as an essential selection factor for CRM customer engagement centers in all geographies and for all but the most complex processes." And with Microsoft Dynamics 365 you can achieve just that through integration of your CRM and ERP systems, all in one place.
Optimizing your Customer Service with Dynamics 365 CRM
Other CRM solutions do not offer the same seamless, personal connection to your customers. As part of Dynamics 365 CRM Retail, your CRM's capabilities include:

Engages with customers on a personal level across multiple channels
Leverage operations, sales and marketing efforts through insights based on real-life business data
Streamline communication and access to information across all channels and stakeholders
And this is all available in one application.
Ultimately businesses need to adapt to customer preferences and market demands to be successful. This involves the integration of new efficiencies and digital encompasses with systems of intelligence that optimize every system, device, function and asset across the organisation. This CRM system of intelligence represents the ability to turn data and insight into strategic action making every human interaction effective and driving top business outcomes.
Spanish Point Technologies, a Microsoft Partner can transform this CRM intelligence that informs and drive outcomes. We offer Bootcamps to do just that, while providing vital information and hands-on practice on how to get the most out of Dynamics 365 CRM.
Sign up for our Dynamics 365 Training Bootcamp
Click the button above or sign-up here for our next Dynamics 365 CRM Bootcamp, while spots last!