In this blog, we'll explore a few ways that Dynamics 365 and Microsoft Power Platform can reduce costs and complexity while empowering everyone in the organisation to focus on superior customer experiences and operational excellence.
Lower your total cost of ownership
In times of uncertainty, the path forward is continued and accelerated innovation, especially for companies that run operations on a patchwork of on-premises technology solutions and services that are often redundant, siloed, duplicative, and costly to maintain. The migration from legacy systems to the cloud is now imperative, especially in a business environment that depends on speed, innovation, and accelerated business outcomes. A 2020 study conducted by Forrester Consulting, commissioned by Microsoft, revealed that a composite organisation comprising interviewed customers realized an ROI of 109 percent over three years, fueled by savings on infrastructure refreshes, redundant enterprise resource planning (ERP) solutions, and consolidating support costs.
Organisations can realize significant operations efficiency and customer relationship management (CRM) savings with a unified platform, allowing them to do more with less—less time, cost, and complexity; while enabling more agility and innovation. In fact, organisations that adopt Dynamics 365 for CRM processes can save up to 50 percent relative to Salesforce. With Microsoft Power Platform, organisations can further accelerate innovation and save up to 80 percent compared to other low-code development platforms.
Reduce cost while improving efficiency on a unified business cloud
Dynamics 365 unifies customers and business data, relationships, and workflows in a single cohesive business cloud. This reduces complexity and brings new levels of efficiency, cross-functional engagement, and breakthrough customer experiences. Microsoft Power Platform works in tandem with Dynamics 365, or on its own, enabling everyone to build low-code solutions that contribute to the development process, multiplying their technical capacity and helping build amazing technical abilities across organisations.
Unify data and use AI for proactive insights and automation
Microsoft have invested heavily in AI to empower employees to be catalysts for impact, across every function, from marketing, sales, and service to supply chain, finance, and operations. Dynamics 365 and Microsoft Power Platform empower employees to perform with clarity and focus thanks to predictive insights and guided workflows that help them act decisively—all fueled by centralized data, predictive analytics, and AI.
Microsoft Power BI delivers self-service analytics at enterprise scale, reducing the added cost complexity and security risks of multiple solutions.  
Microsoft Dynamics 365 Sales empowers sellers with sales intelligence that helps them deeply understand their customers for faster deal closure, including conversation intelligence that provides real-time selling guidance during sales calls.
In addition, sales teams can reduce errors and time spent manually entering data into a CRM, which can lead to inaccuracies and reporting errors. Microsoft Viva Sales automates the capture of customer data into the CRM and then delivers insights from that data to help guide the next best actions.
Boost collaboration to amplify business outcomes
As many workplaces become more decentralized, it's both critical and more challenging to foster a culture of collaboration. The most recent Microsoft Work Trend Index Annual Report revealed that, since February 2020, the average Microsoft Teams user saw a 252 percent increase in their weekly meeting time and the number of weekly meetings has increased 153 percent.
Collaboration is seamlessly integrated with business workflows across Dynamics 365, Microsoft Power Platform, and Microsoft 365—including Teams—so people can collaborate more effectively with anyone, on any business or customer record, within the tools used to manage workflows.
A sales team can close deals faster by understanding signals from the marketing department around demand generation. Service agents on complex cases can view a list of AI-matched experts and "swarm" this issue together—rapidly troubleshooting the issue and compiling steps to resolve it.
Democratize cloud-scale innovation
Finally, Microsoft Power Platform enables anyone, from pro to citizen developers, to create digital solutions to solve problems, reducing the cost and burden on IT teams to develop solutions. A Forrester Consulting study revealed that a composite organisation based on surveyed Microsoft customers can realize an additional ROI of 140 percent over three years with Microsoft Power Platform's premium capabilities.
We're committed to your success
Whether you're planning to migrate, optimising your current investments, or exploring ways to innovate with Dynamics 365 and Microsoft Power Platform, we're here to help you.
If you would like further information about Dynamics 365 or the Power Platform, please get in touch by emailing us at info@spanishpoint.ie . Alternatively, fill out the form below and a member of our team will be in touch shortly.
---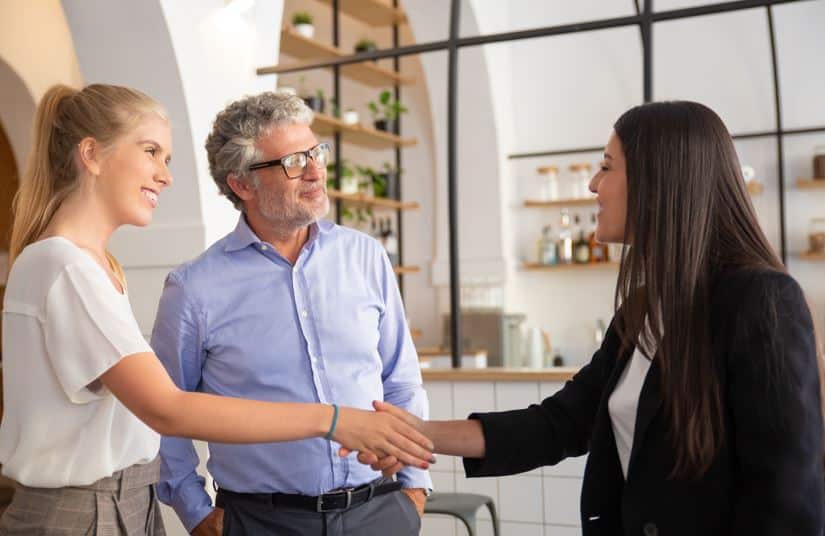 ---