The pandemic has fundamentally changed how people value where they work, how they work, and most importantly—why they work. Both the Hybrid Work Paradox and the Great Reshuffle have made it a strategic priority for organisations large and small to transform their culture, values, and operating models to foster human connection, align on a sense of mission, ensure employee wellbeing, and retain their best people. Now more than ever, companies need effective tools that put their people first.
Microsoft Viva is an employee experience platform (EXP) built for the hybrid era to help accelerate this transformation.
Microsoft Viva empowers organisations to foster a culture where people thrive
In just a year, Viva now has more than 10 million monthly active users. Over 1,000 paying customers—including Blum, Nationwide, Old Mutual, PayPal, REI, and Unilever—are using Microsoft Viva to build a better employee experience, from promoting growth and wellbeing in the digital office to building a connected culture for frontline workers.
What makes Microsoft Viva unique?
It is an organising layer for employee experiences, powered by the full breadth and depth of Microsoft 365 and is experienced primarily through Microsoft Teams.
It puts people at the centre, uniting them to share knowledge, skills, resources and connections in the natural flow of the workday. It's designed to be intuitive and easy to use to drive adoption and immediate value.
It delivers personalised and actionable insights when and where they're needed throughout the workday.
It aligns the everyday work of leaders, teams and individuals to core business goals.
It offers privacy and security you can trust. For example, your personal insights are visible only to you, while insights for managers and leaders use aggregated and de-identified data, with privacy protected every step of the way.
It provides an open and extensible platform, and a strong and growing ecosystem of partners, so it can work seamlessly with existing technology for HR and CRM, as well as your Learning Management Systems (LMS).
With Microsoft Viva, implementing an employee experience platform doesn't require a technology
transformation. Viva provides an open and extensible platform, with an ecosystem of partners so it
works with many of your existing systems and tools. With Viva, you can extend your existing investments by better connecting them together and making them available in a more modern experience for your employees.
---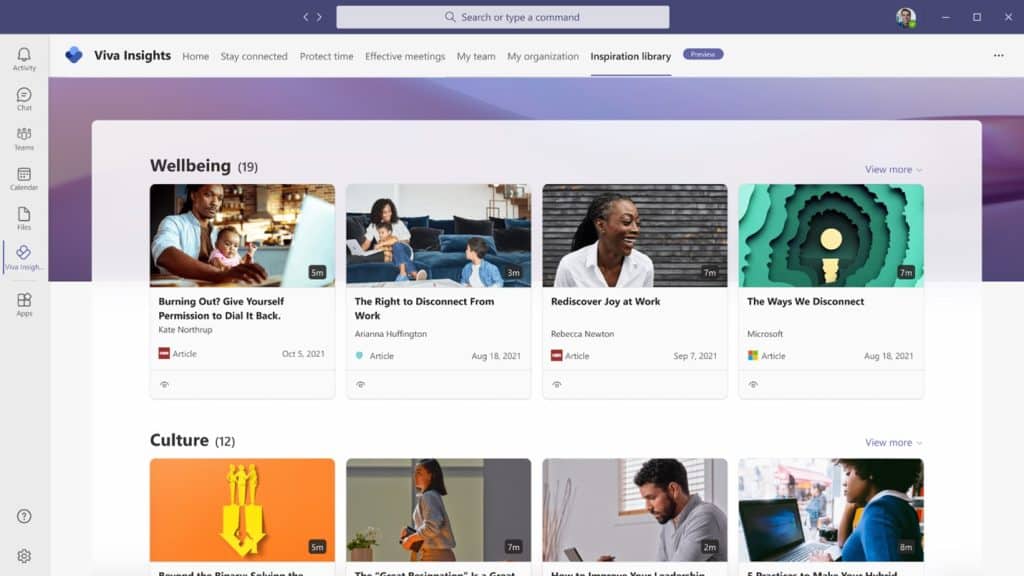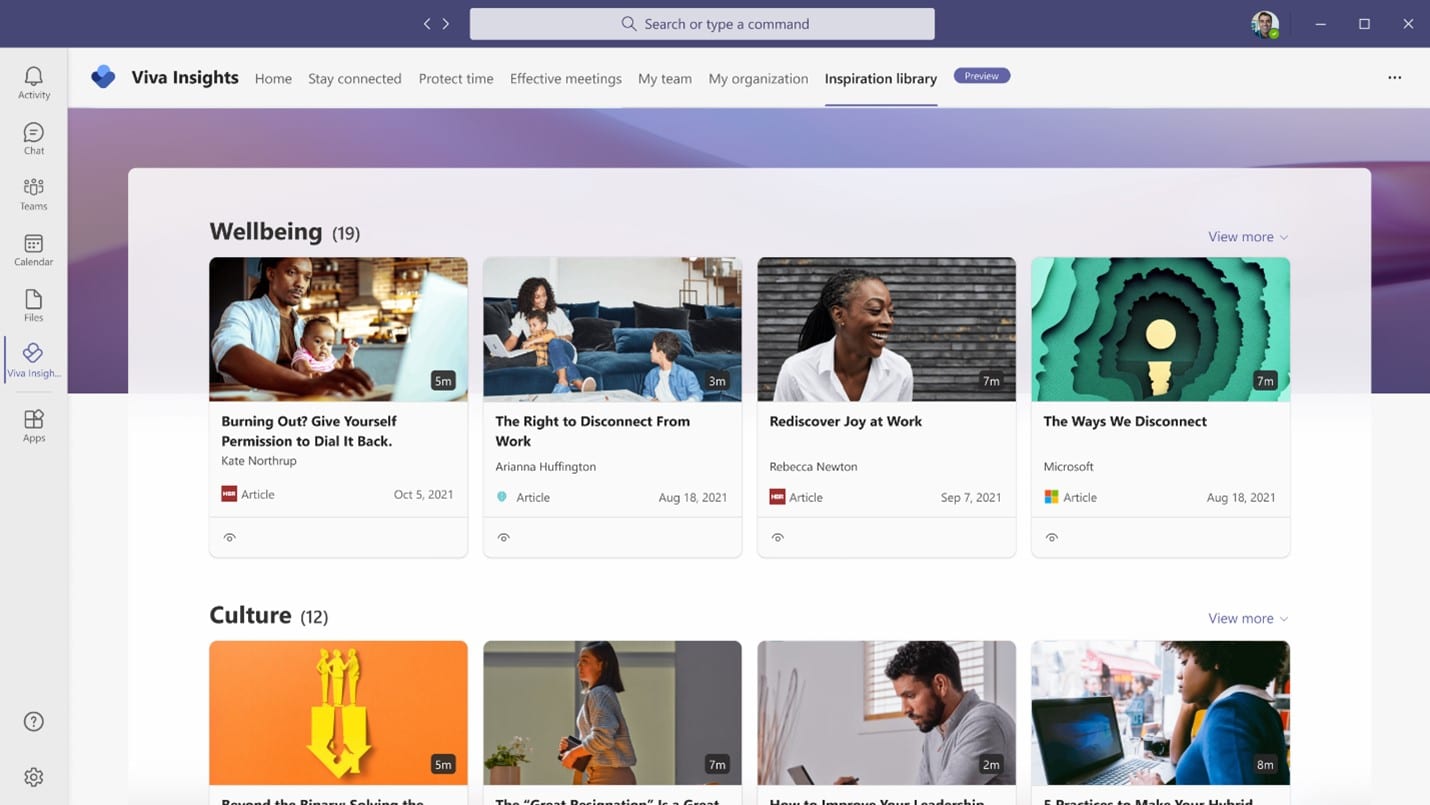 Learn more about Microsoft Viva at our upcoming webinar
---