For the 12th consecutive year, Gartner has recognized Microsoft as a Leader in Analytics and Business Intelligence. Global research and advisory firm, Gartner, recently carried out an examination of Analytics and Business Intelligence Platforms.
According to Gartner, their Magic Quadrant is a culmination of research in a specific market that gives you a wide-angle view of the relative positions of the market's competitors. In this year's report, Gartner's assessment of the features and capabilities that differentiate the various products in Analytics and Business Intelligence Platforms position Microsoft as a Magic Quadrant Leader.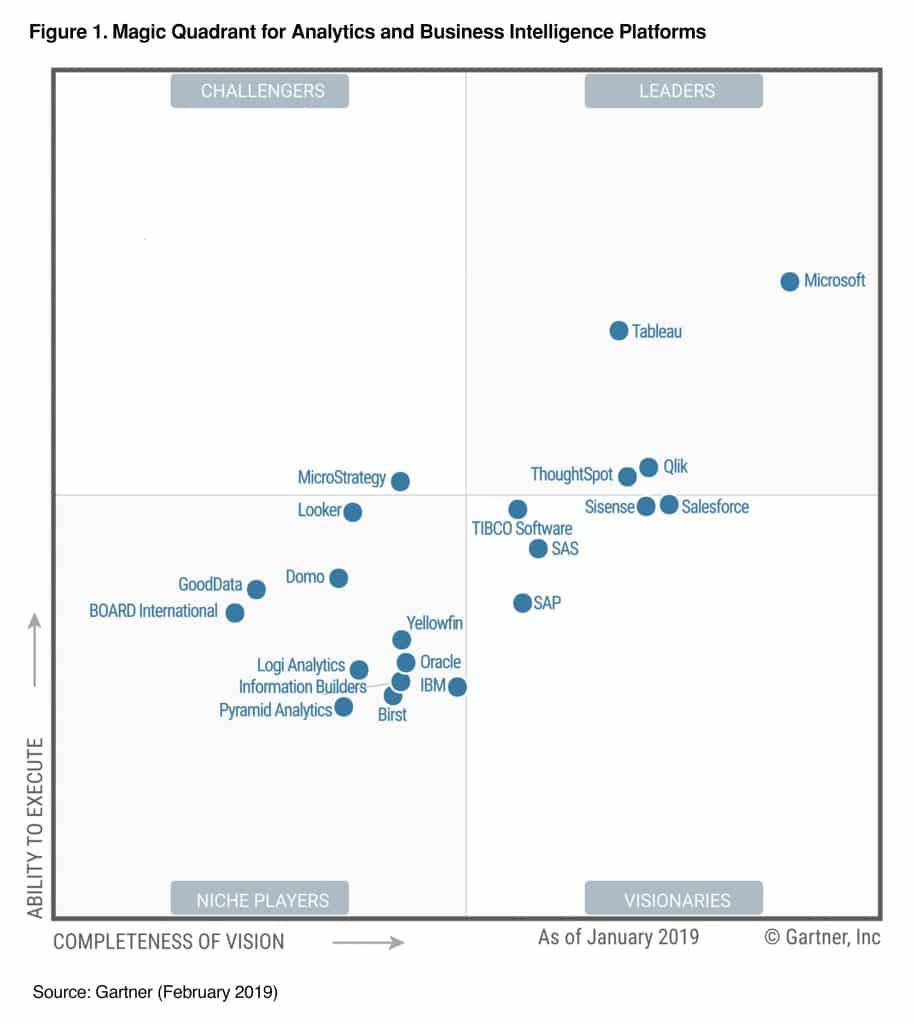 Microsoft's Power BI has helped transform thousands of customers around the world, by offering data preparation, visual-based data discovery, interactive dashboards and augmented analytics. With features such as comprehensive product vision, positive sales experience and intuitive user experience, Power BI has high levels of customer satisfaction, demonstrating a strong uptake and global adoption.
Spanish Point offers a series of Hands-on Labs, Trainings and Bootcamps to ensure a seamless transition and adoption of Microsoft solutions. If you want to learn more about Power BI and how to implement it in your business, click the link below to join Spanish Point Power BI Bootcamps.
So, here are the top reasons why customers have chosen Power BI as their analytic platform solution:
Low-priced incumbent with positive sales experience: More than 15% of the customers identify the Licence cost as a reason to select this platform. Reference customers also put Microsoft in the top third of vendors in the Magic Quadrant for sales experience.
Ease of use for complex types of analysis: Reference customers continue to recognize Microsoft for its ease of use, thanks to Microsoft's "first five-minute experience" and a wide user community.
Comprehensive product vision: Microsoft is investing in a broad set of visionary capabilities and integrating them with Power BI.  Investments include enhancements to augmented analytics and making new AutoML features available in Azure Machine Learning. Azure cognitive services, such as text, sentiment and image analytics and AI, will also be available through Power BI for use by people with even minimal data science skills.
If you want to learn more about how Microsofts' Power BI is a comprehensive product vision, with positive sales experience, and intuitive user experience, read the full 2019 Gartner Magic Quadrant here.