Last Wednesday, Spanish Point and Microsoft held a seminar on how to bring your data to life using Power BI.
We had a full house and are hugely grateful to all the attendees for their support.
Ger Perdisatt, Enterprise Commercial Director, Microsoft Ireland, began the morning with a brilliant introduction highlighting the unique features that make Power BI a market-leading Modern BI platform.
Our BI Practice Area Manager, Daire Cunningham, then took us through an overview of the latest Power BI features. Daire also delivered a presentation focusing on Power BI & Azure which included a fascinating demo looking at the probability of survival for passengers on the Titanic.
We were extremely fortunate to hear from Mary Byrne, who very kindly shared the National Treatment Purchase Fund's experience of introducing a modern business intelligence solution which could analyse waiting list data (click the link below for more information). We were very thankful to Mary for delivering an excellent presentation and demo of the solution in action.

David Nagle, Entreprise Channel Manager, Microsoft, topped off a really productive morning by giving all the attendees a tour around Microsoft's new building – a simply stunning facility. Very much appreciated David!
Finally a big thank you to the Microsoft catering staff who supplied everyone with food and refreshments throughout the morning.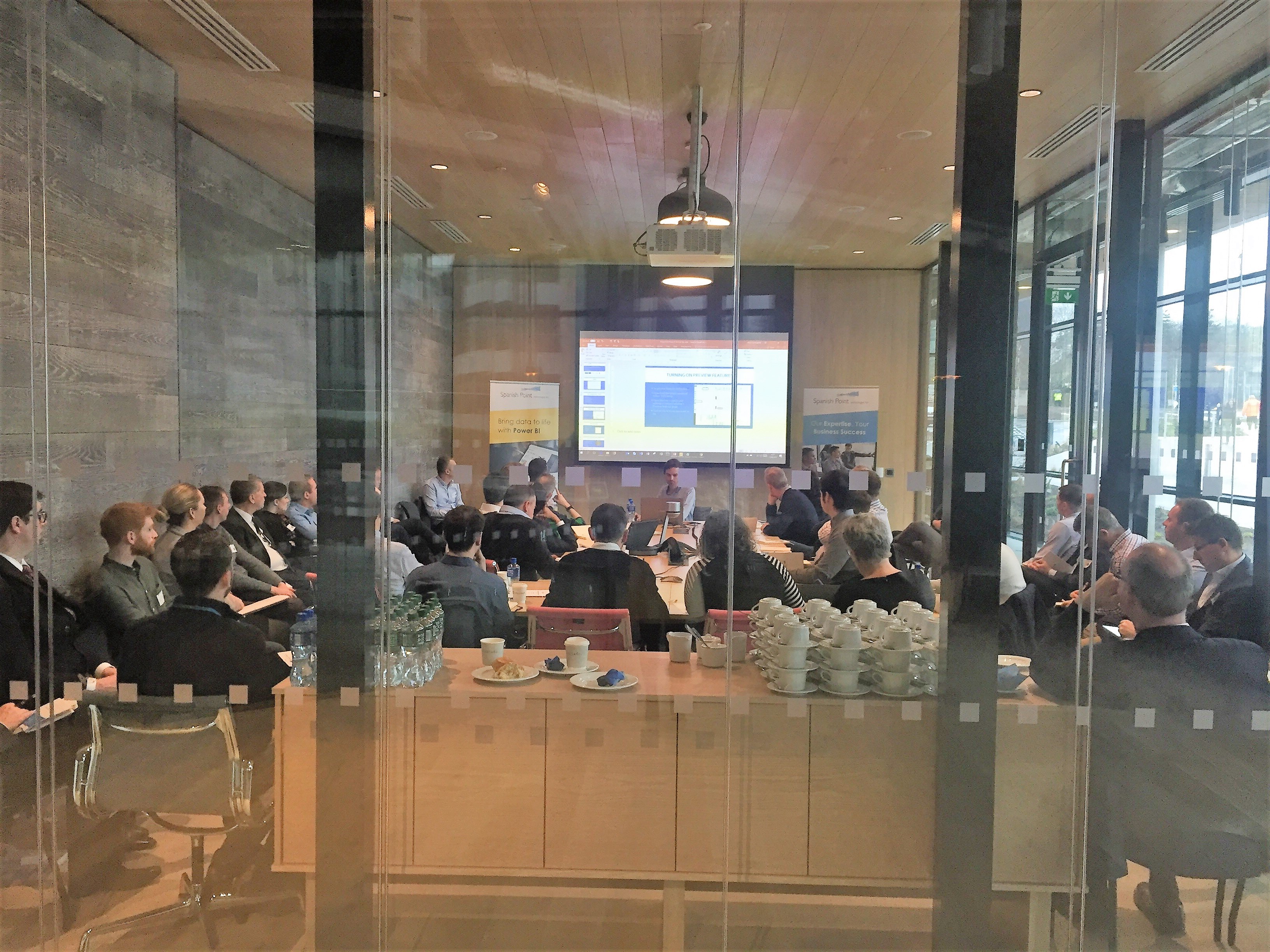 Please register here to book your place in our next avaialable Power BI Bootcamp.
In addition, we also offer a "Dashboard in a Day" service offering. In summary, we work with different user teams and help them build dashboards and reports on your own data. If the "Dashboard in a Day" is of interest please contact us at the bottom of the page and we can arrange to discuss your requirements in more detail.
Once again a huge thank you to everyone who attended. Keep an eye on our LinkedIn, Twitter, YouTube and Vimeo pages for information regarding future company events and general updates.