---
Cloud innovation can drive competitive advantage for ISVs. Microsoft Azure has the capabilities to accelerate innovation while aligning with overall business goals.
---
When thinking strategically about their growth and competitive differentiation, innovation can be the key for ISVs. Cloud technology, such as Azure enables ISVs to accelerate innovation in their software. By combining their business vision and customer feedback with cutting edge technology, ISVs develop application innovations which set them ahead of the competition. This can be achieved with activities ranging from migrating to the cloud to the introduction of new features using cloud technologies.
ISVs must consider emerging and growing technologies such as IoT, AI and AR/VR as these are becoming more integrated into business applications. With 50% of all enterprise applications predicted to be aided by AI by 2022 (IDC, 2019), this technology is important for the longevity of ISVs businesses. Microsoft Azure cloud is built with these technologies in mind, helping ISVs incorporate them.
Innovation, albeit worthwhile, can be a large investment and therefore a business risk. Investing in the correct elements is vital to managing costs. The primary consideration when embarking on the development of worthwhile innovation is the value and contribution to overall business goals. To help achieve this, ISVs must consider the value this will bring to address their customers while also keeping focused on overall business goals and limitations. Spanish Point Technologies can be a partner in this discovery time and guide you on investing in resources and how to maximize your cloud opportunity.
Azure provides a cloud platform that fosters innovation. In 2018 Microsoft announced an ongoing investment of $5 billion in IoT. Focused on global trends and technologies, Microsoft Azure is a platform that ISVs can use confidently to manage and accelerate the process of innovation. To support this, Microsoft have put in place a guide to ensure a smooth pathway to effective innovation with Azure.
Azure supports ISVs to manage customer feedback
One of the key elements of innovation is using insights to deliver real customer value. However, rather than just implementing changes requested by customers, Microsoft recommends combining quantitative and qualitative customer data to make decisions. In the long term, Azure facilitates customer feedback loops so that this is managed. Using modern Azure DevOps ensures that any changes can be deployed quickly to customers.
Shared data leads to collaborative innovations
There is great power in data. The democratization of data has enabled innovation globally as APIs and open-source platforms foster collaboration. There is a lot of value that can be gained by using historical data and creating ways to manage future information. Azure facilitates this democratization by providing real time data access while managing its safety. One of the biggest considerations of data access and sharing is control. This can be managed easily through Azure, with the ability to revoke access if required. Internally, business users can access data through Azure Data Catalog and externally developers can access essential data through Azure Data Share.
ISVs should engage customers through cloud applications
Azure's cloud capabilities enable ISVs to both migrate existing on premise or web applications to the cloud, implement changes and develop new applications. This process can be supported by an experienced cloud partner. Cloud applications provide many innovation benefits to ISVs, including scalability, the pace at which new features can be brought to market, automation and cost management. It is also important for ISVs to consider customer processes and workflows as many businesses are undergoing their own cloud transformations and integrating new technologies. Azure can enable ISVs to create improved customer experiences. With their applications native to Azure, ISVs can ensure consistency for customers and global serverless access through Azure Front Door Services. ISVs can support their customers with timely content, supporting them in the long term.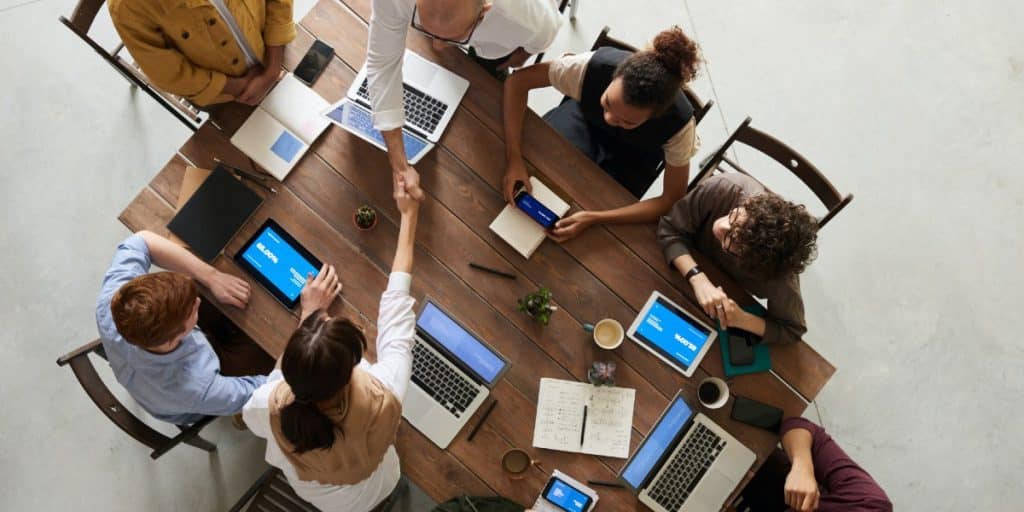 Empower adoption and innovation
Azure helps ISVs to establish a culture of innovation within their development teams. Combining cutting edge cloud technologies and open source collaboration, developers can build cloud innovations that create value for their customers. As shared by the Microsoft Azure team, "Developers are at the centre of digital transformation, and to empower them to achieve more, you need to accelerate developer velocity" (Microsoft Azure Innovation Guide, 2019). With best in class tools, a focus on global trends such as AI and modern cognitive services, Azure is a cloud platform that supports innovative development.
Azure supports ISVs to make their own predictions
Insight driven decision making leads to breakthrough innovations. ISVs can become a leader in cloud innovation for their customers. The combination of data from customer feedback, in-app behaviour and global trends allow ISVs to implement features which delight customers before they even realise they want or need them. This puts ISVs ahead of their competitors and strengthens their relationship with their customers. Azure Cognitive Services allow ISVs to develop models and algorithms that support customer predictions. However, Azure's ease of use means that this can be done internally without a requirement for a data scientist.
Differentiate your business against competitors and future-proof your applications. Cloud migration and modernizations can ensure that ISVs create a long term culture of innovation. With its forward thinking capabilities and commitment to best in class technology, Azure is the platform of choice for many innovative ISVs. As an experienced Azure partner, Spanish Point Technologies can advise ISVs on how to get started with Azure through our SMART AIM programme. Through, planning, migration and operation Spanish Point Technologies provide support and ongoing maintenance for ISVs.
---
Learn more about SMART AIM Here
OR
Book a free consultation about your cloud innovation today.
---