The benefits of building cloud applications are significant for ISVs – particularly the opportunities to scale. SMART AIM provides a framework for success for ISVs to build successful applications in Azure
Cloud-powered applications grow and scale at a rate that on-premise applications cannot match. By modernising applications with Microsoft Azure, ISVs are futureproofing their business. Azure allows ISVs to provide their customers with scalable and flexible applications which also can integrate with modern technologies such as AI. With Azure, the potential for accelerated growth is greatly increased.
Spanish Point Technologies has extensive experience in supporting ISVs to unlock the benefits of Azure. We also have an ISV solution for the music industry running on Azure processing billions of transactions each month. Spanish Point Technologies is one of only 10 Western European Partners on the Microsoft Azure Specialist for ISV Programme. This expertise has enabled us to work with Microsoft to support over 60 ISVs migrate to and build on Azure. We share this expertise with ISVs through our SMART AIM model.
Spanish Point Technologies' SMART AIM engagement model helps ISVs to accelerate this journey to the cloud. This approach supports ISV growth and provides a competitive advantage in a variety of ways:
Implement the relevant Azure services
While Azure provides a plethora of innovative services and components, this can make it difficult to know where to start. The SMART AIM approach features Azure Design Topology Reviews to understand what services will work best for an ISV's application. These reviews are built on years of cloud development experience and our partnership with Microsoft Azure. As an ISV ourselves, Spanish Point Technologies is best placed to advise on choosing cloud services to optimise an ISVs cloud offering. This saves ISVs valuable resources, costs and accelerates cloud migration.
Scalability while managing cloud cost
A challenge that may face ISVs is understanding the costs associated with building cloud applications. While the scalability of cloud applications can help their business grow, the upfront costs can be a barrier. For growing ISVs, return on investment is a priority. SMART AIM can help address this by providing intelligent cost models which help ISVs both predict their costs and help them optimise their cloud spend. These cost models can provide significant savings for ISVs.
We are also a Cloud Service Partner (CSP). By purchasing Azure through Spanish Point Technologies via a Microsoft CSP agreement, we can move ISVs from their current model to CSP at no cost. In addition, they get the benefits of free training and platform support.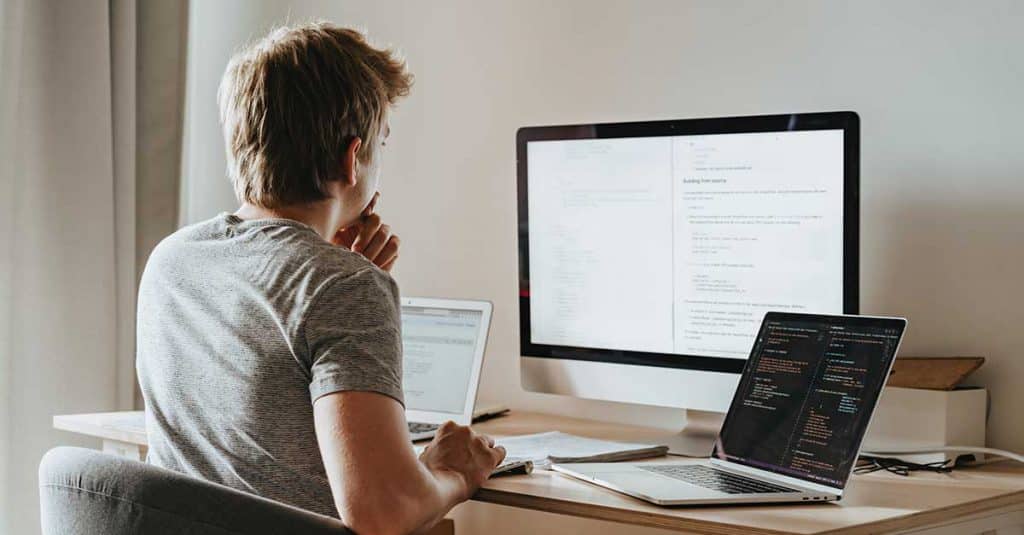 A Developer focused environment
Cloud development is different to traditional software development and requires specific cloud expertise. As a key element of SMART AIM, ISVs are provided with software assistance and guidance specifically focused on cloud application development. We support ISVs in scripting, automating and setting up a modern DevOps environment that supports software development and continuous software delivery. These capabilities are very important as ISVs continue to innovate and develop new features for their customers.
Management over governance
To achieve scale successfully, ISVs must have control over the policies of an application. This is particularly true for SaaS or subscription-based offerings. SMART AIM includes Governance reviews to help ISVs take advantage of the various built-in and custom policies available in Azure. We support ISVs to build governance into application subscriptions and deploy fully governed environments through Azure Blueprints.
Confidence that applications are customer ready
FastTrack for Azure accelerates ISVs' cloud adoption journey by providing access to Azure experts and engineers. ISVs have access to expert help in defining and assessing their architectural needs. This Microsoft service reduces risks and allows ISVs to confidently build scalable cloud applications. In collaboration with SMART AIM, ISVs can be assured they are building the best possible cloud applications. Following the build, SMART AIM further reduces risk by conducting performance testing. Our team has extensive experience in designing and building performance testing environments to detect, diagnose and resolve any performance issues before an application goes to market.
One of the benefits of building applications in Azure is access to new markets and customers. Spanish Point Technologies partners with ISVs on Go-To-Market including publishing their application to the Microsoft Marketplace. This can provide a competitive advantage within an ISV's industry.
Access the SMART AIM Library
Having built various cloud applications for ISVs and our own business, our team has developed valuable Azure knowledge. This led us to build a scalable software library that helps ISVs achieve more with Azure. The SMART AIM Library consists of over 100 different Azure resource provisioning templates and associated automation scripts for the most common customer scenarios. This document introduces the base reference architecture and template library for SMART AIM.
Ongoing support and managed services
From strategic planning to production and beyond, ISVs are provided with ongoing support to achieve success. This ensures they access the full benefits of Microsoft Azure. Spanish Point Technologies' dedicated ISV support desk is back stopped by the Microsoft Premier Support team. This level of Azure support allows ISVs to focus on supporting their application and their own customers. We continue to support and advise our ISV customers throughout the Azure journey.
Accelerate your cloud journey with SMART AIM
SMART AIM creates a framework for ISVs to achieve their Azure goals faster. Applications built in Azure have the scalability to accelerate the growth of your business. Through our work with ISVs, Azure expertise and our own ISV journey, we can help you achieve success while managing the challenges of cloud development. If you are an ISV looking to take advantage of the benefits Azure provides, talk to Spanish Point Technologies about SMART AIM .