As a business owner, you think strategically. You invested in Microsoft Dynamics 365 because you wanted to connect data and business intelligence across your teams and to use artificial intelligence for insights that can help you drive business decisions. But consider, do your employees have the skills they need to take advantage of the powerful set of business applications you've invested in? With Dynamics 365 training and skills, your workforce can better help you realise the technology's full potential and maximise your ROI.
These days, everyone's talking about the digital transformation of business, but who's talking about improving the digital skills of workers? In these unsettling times, as many organisations transition to new models and processes, helping to ensure that your workers have the skills they need can provide you the business edge you need. It's true that workers of all levels can use Dynamics 365 and Power Platform to good advantage. But these sophisticated tools work even harder for you when your teams are trained to use them.
Companies in every industry report that this set of business applications helps them respond faster to changes in the market, customer needs and to changes within their own businesses. In fact, many companies have achieved breakthrough outcomes using Dynamics 365, often within very short time frames, helping to keep them ahead of the game. By training your employees in Dynamics 365, you can facilitate successes like these.
Some companies aren't realising the full potential of Dynamics 365. Skilling up your workforce can give you a business edge. People working across an organisation from sales, marketing, service, finance, to operations and even human resources may have great communication and other skills, but they might not have the training to take advantage of the latest technology.
The good news is that "technical skills are so learnable, far easier to learn than people skills and organisational skills. To help unlock the potential of Dynamics 365 for your company, your workforce doesn't necessarily need to have years of tech experience or to be made up of data analysts. But it does need training.
Sign up to our webinar on the 9th of June and gain a general understanding of Dynamics 365 and how to start usining it in different scenarios. You will also be given an insight into this Microsoft tool integrated with PowerApps so that companies can build custom applications that can automate routine processes and supply a structure where there previously was none.
---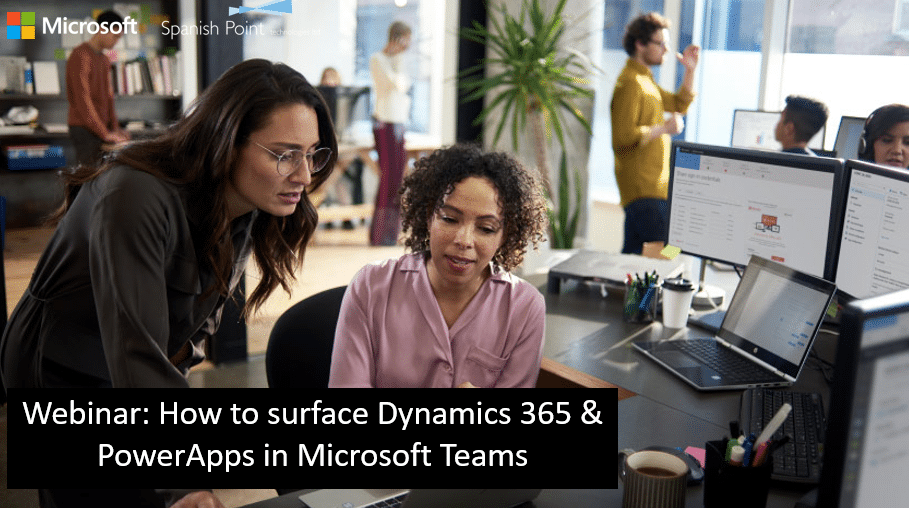 ---