Hybrid work promises us the best of both worlds. The ease and comfort of working from home, the connection and energy of engaging with our co-workers in the office, and the flexibility and opportunity of working where we want. But today, there are still challenges preventing this promise from becoming a reality.
So what is the purpose of the office? It's clear that the role of the office has changed, but to make the office worth the commute, employees need a good reason—more than simply "because I said so".
Meanwhile, leaders lack data and tools on employees' evolving work habits, forcing them to make policy and infrastructure decisions without knowing if those changes will make things better. Leaders deserve to know that the office spaces they're investing in are right for how employees work best.
Reimagining the workplace to support true flexibility will require technology to bridge the physical and digital divide. To do that, a new category of technology solutions is emerging called Connected Workplace. The Connected Workplace helps create modern workplaces equipped with technology that enables every employee to achieve their best outcomes. It then uses the information collected from modern workplaces to learn so places can easily adapt to employees' changing needs.
Introducing Microsoft Places
We're excited to introduce Microsoft Places, a new connected workplace platform that will reimagine hybrid and in-person work. This platform delivers solutions that coordinate where work happens, modernise the office with intelligent technology, and optimise the workplace for changing needs
Coordinate where work happens to achieve the right outcomes
Microsoft Places hybrid scheduling will leverage common data signals from Outlook and Teams to allow you to view the week ahead and see when your co-workers and close collaborators are planning to be in the office. You'll understand the days with the most in-office attendance, allowing you to adjust your schedule to take advantage of valuable in-person connections. Intelligent booking will help you discover available spaces with the right technology to match your meeting purpose and mix of in-person or remote participants. And you'll get recommendations for the shortest commute times—with prompts telling you when to leave based on that day's traffic and when your meetings are scheduled. With Microsoft Places, you can prioritise your time while maximising in-person connections.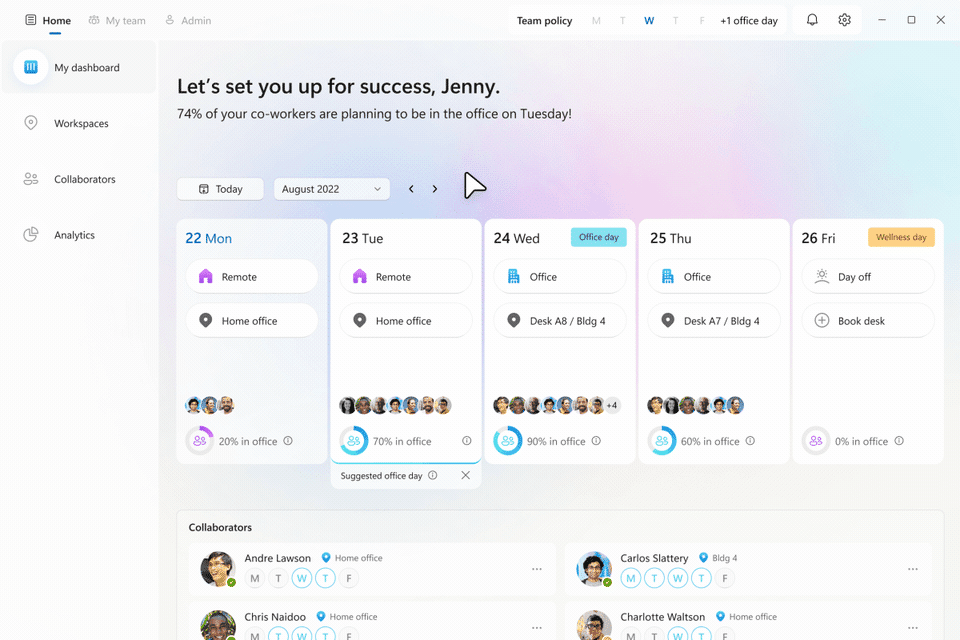 Modernise the office with intelligent technology
Technology can dramatically improve the in-office experience, especially places that were not built for hybrid work. With wayfinding, you'll no longer waste time looking for the right conference room or following outdated building signs; instead, you'll be able to access a map on your mobile device that guides you to the right place. Hot desk booking will allow you to see where your closest colleagues are sitting and choose your desk accordingly. And once you get to the right room, Microsoft Teams Rooms empowers everyone to participate regardless of location, thanks to its thoughtful, inclusive features. With the goal of rebuilding and strengthening bonds, Microsoft Places will also facilitate serendipitous meetups, allowing colleagues to easily create impromptu meet-ups and share with others in the office. With Places, offices are more responsive to everyone's needs.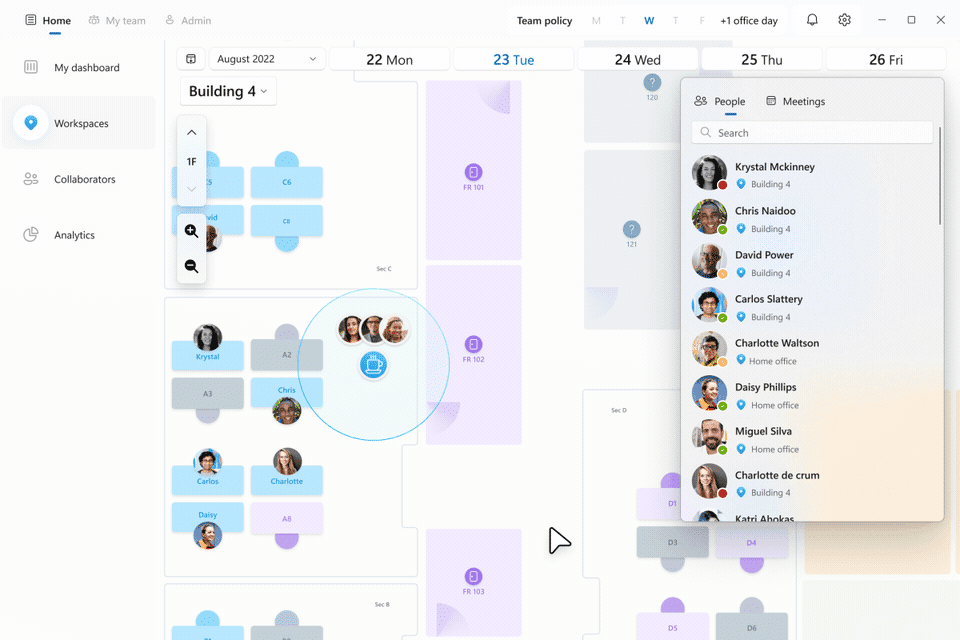 Optimise space and costs for changing needs
To better manage physical space, leaders need space insights such as utilisation data, energy-saving opportunities, and occupancy trends. These valuable inputs are what guide dynamic space adjustments on a particular day, like changing excess huddle rooms to overbooked collaboration rooms. And with advanced knowledge of expected occupancy, leaders can go further with their space optimisation, reducing available floors on lighter days—saving energy expenditures and improving workplace experience. Leaders can also aggregate trends about people and places across their entire portfolio, creating more flexible, dynamic, and sustainable places that support new ways of working.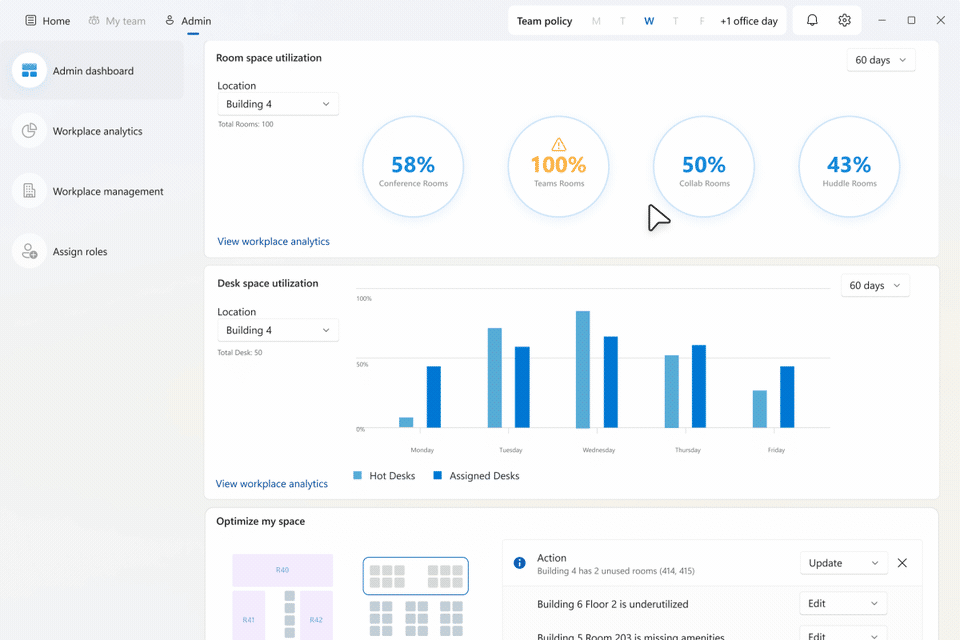 Finally, Microsoft Places will be integrated with the Microsoft 365 solutions customers use every day, like Outlook, Teams, and Viva. It will leverage and enhance the rich set of data available on the Microsoft Graph, combining people and place signals. Unifying those data assets will enhance first and third-party solutions and address our customers' biggest challenges related to how, when, and where people work. All the data collection on the Microsoft Graph and Microsoft Places platform adheres to our stringent privacy standards. Users will know what data is collected and be able to opt-in and out, and information will show trends without singling out individuals.
Start creating your places today
The process of turning a space into a place starts with creating better, more inclusive employee experiences—and then capturing and accruing the data from those experiences to provide insights that guide further space optimisation. That's why Microsoft Teams Rooms is the right starting point for your organisation. It not only is one of the most critical hybrid enablers in every office but its usage and management data will be leveraged in Microsoft Places.
With the right technology, you can transform offices to fit your ever-evolving needs. By creating responsive, flexible, and dynamic places to work—and offering solutions that help prioritise time and maximise in-person connection—Microsoft Places will help make the promise of hybrid work a reality.
---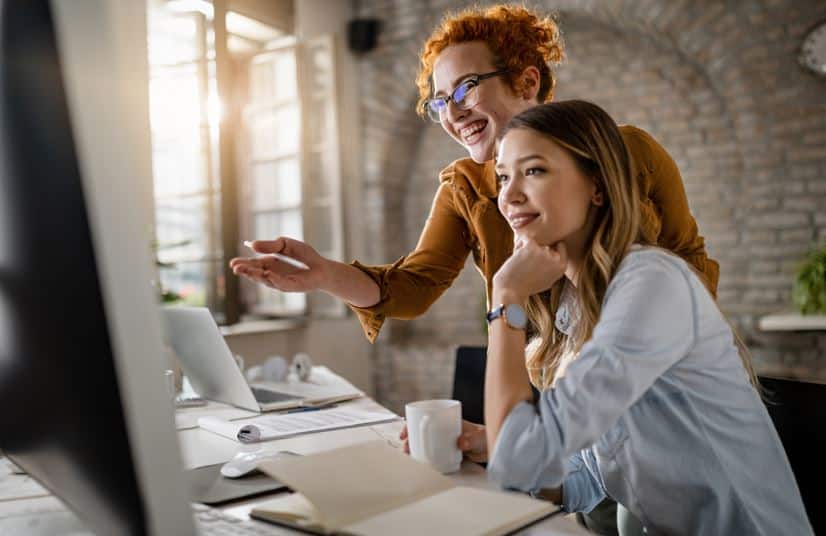 Contact us to find out more about how you can modernise the office with intelligent technology.
---