Over the past year, Microsoft Power Automate doubled down on its investments in the robotic process automation (RPA) space, acquiring Softomotive, announcing the general availability of Microsoft Power Automate Desktop, and making Power Automate Desktop available to Windows 10 users at no additional cost. Keep reading to learn how this user-friendly, low-code application empowers coders and non-coders alike to optimise their workflows by automating repetitive and time-consuming manual tasks.
Automate everyday tasks and free up time for higher-value work
The pace of business is accelerating, and everyone is looking for ways to be more productive and drive faster time to value while delivering more strategic and innovative thinking. All too often "busy work"—repetitive, manual, time-consuming tasks—consumes the finite hours in each workday.
Power Automate Desktop uses low-code RPA (no coding required) to give you time back for more high-value work by automating "busy work." RPA makes it possible to automate workflows across modern and legacy applications on your desktop by recording actions such as mouse and keyboard clicks. It works much like macros work in your favourite Microsoft Office app, by recording repetitive actions from your desktop across multiple applications—like SharePoint, Microsoft Excel, Microsoft Outlook, and many third-party applications—as well as websites, and then lets you replay the automation whenever needed.
A common scenario we see is the need to scale and automate the creation of large-scale weekly, monthly, quarterly, and annual reporting. With Power Automate Desktop, you can automate the consolidation of data across multiple sources—such as a database, webpages, Excel files, PDFs, and more—to auto generate a report based on your requirements.
Building on the power of RPA, advanced functionality in the desktop environment enables any business user to:
Accelerate automation with an easy-to-use visual designer: Power Automate Desktop empowers all users to automate tasks or processes right from their Windows machine. The drag-and-drop visual designer and live debugging tool make it possible to automate processes by placing the steps in a logical manner, helping turn ideas into reality in a clear, simple way.
Simulate multiple scenarios with the web and desktop recorders: Automate your favourite web apps with the Web Recorder, or capture on-screen elements for your Windows apps with the Desktop Recorder. The recorders track keyboard and mouse interactions and translates them into a clear automation path that can be replayed across web apps and any Windows applications.
Automate between Windows applications with key actions: Automate both modern, Windows applications and legacy systems with a diverse set of actions—without making changes to your current IT infrastructure. A single flow can support tasks across systems that include SAP, websites, and legacy terminals such as mainframes and AS/400, Citrix, and more.
Reduce bottlenecks with flexible exception handling: Prepare for the unexpected by leveraging error handling at any point in the automation process. Ensure automations run with precision and speed by setting up safeguards such as retries, alternate execution, or notifications when errors occur. Each action in the script supports no-code error and exception handling, and execution logs that include error details and screenshots to help with troubleshooting.
In an increasingly connected world, automation capabilities allow organisations to do more with less across their business. To learn more, check out our latest webinar recording!
---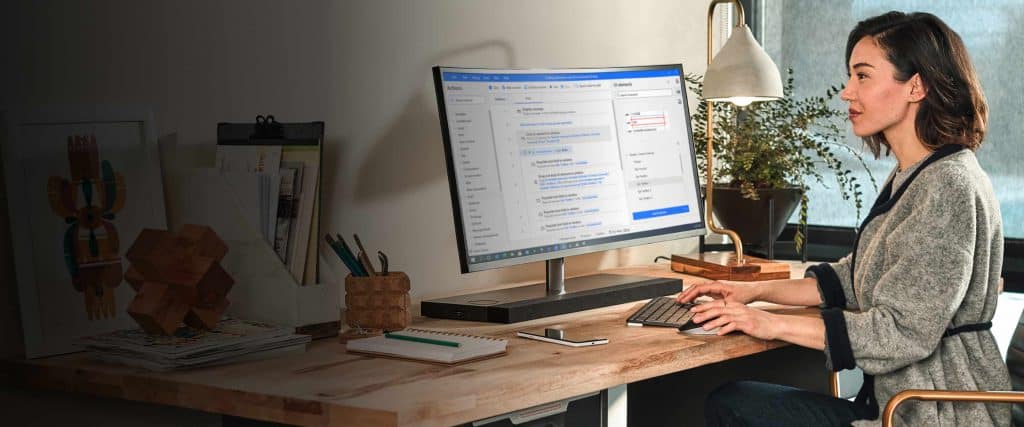 ---