Choosing the right business intelligence tool can be a very difficult and time consuming process. Business intelligence (BI) tools are types of application software that collect and process large amounts of unstructured data from internal and external systems. While not as flexible as business analytics tools, BI tools provide a way of amassing data to find information primarily through queries. These tools also help prepare data for analysis so that you can create reports, dashboards, and data visualizations. The results give both employees and managers the power to accelerate and improve decision making, increase operational efficiency, pinpoint new revenue potentials, identify market trends, report genuine KPIs, and identify new business opportunities.
A smart strategy for evaluating tools like business intelligence software is to have a clear understanding of why your business needs it and a solid set of criteria to help you review your choices. We have outlined some questions to help you on your journey for selecting the best business intelligence suited for your needs.
Does this BI tool work with my data and existing environments?
The main function of BI is to analyse data for decision making. To know if the tool will work with your specific data, you'll need to know details about your data like, is it structured or unstructured, will your business intelligence software deploy your analytics on-premises or in the cloud or a hybrid or maybe both? Knowing these answers will help you come to a conclusion. Much like with data integration, BI tools work seamlessly with software that users may already be familiar with such as Microsoft Excel. It is important to make a list of the third-party apps, plug ins, extensions, and connectors that your business regularly uses that you would like your business intelligence to be connected with.
Are you a Developer interested to learn more about how to provide seamless access to powerful data reporting? Read more in our Developer Conversations blog – Power BI Embedded for ISV applications
What security and compliance features are important to look out for?
If you work in a regulated industry like financial services or healthcare, make sure your BI software includes features such as:
Allow IT to create a secure, governed environment.
Offer management tools for data quality and consistency.
Enable data cleansing before information is fed to BI analytics tools.
Provide data protection that persists even when exported to other file types.
Support your organisation's policies and procedures for access and encryption.
Deliver geolocation data for enhanced insights and compliance.
Automate critical compliance processes.
Securely retain and archive data.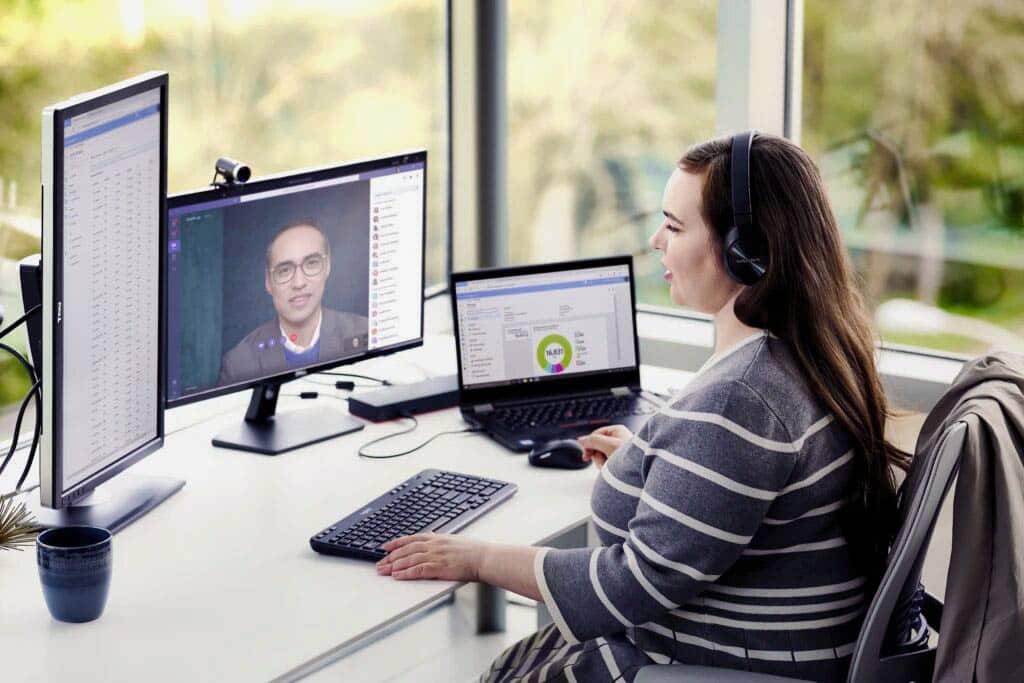 How BI can help the different stakeholders within your company?
Business Intelligence software is extremely versatile. It can be used all across the organisation or for individual users within the company.
Self-service BI: Is appropriate for employees in any operational area, they don't need technical skills for building analyses, the BI features AI-assisted automation and insights and has many user-friendly features. It empowers teams such as product developers, sales, finance, marketing, operations, and more to answer data questions, with governance supported by IT and business intelligence (BI) analysts.
Enterprise BI: This is mostly used by analytics teams to investigate data, has features like advanced administration and deployment controls and includes big data support and on-premises reporting. It empowers users to use data for decision-making, share insights across teams and management and prioritises analysis.
EXAMPLES OF DASHBOARDS
Data dashboards help you understand almost every component of your business, from whether your pricing is right to how much revenue your sales team brings in. Check out our Business Intelligence Solution for NTPF, and how we built a state-of-the-art, cloud-based solution using Microsoft Power BI.
What are the data visualisation capabilities?
An important element of business intelligence tools is the representation of the data. Exploring the different data dashboards the tool offers is important as it can help with uncovering new insights. The best data visualisation tools have an intuitive interface that lets users explore and present data in many ways, regardless of their own technical skills.
Data visualisation helps you turn all that granular data into easily understood, visually compelling—and useful—business information. These representations can be powerful tools for communication and collaboration, bringing greater value to reports.
Top data visualisation solutions include features like business intelligence, analytics, enterprise reporting capabilities, giving you flexibility to meet your needs both today and tomorrow.
What's next?
Power BI can be used for self-service and enterprise business intelligence, it is user-friendly and will help you and your team to create reports, collaborate on dashboards, and share insights—inside and outside your organisation.
Additionally, you can optimise your business intelligence with trusted Microsoft technologies. When you use Power BI with Azure and Office, you extract maximum value from your technology and your data. Because Power BI interoperates with the Microsoft technology you already trust, you can use all your data productively. With a growing library of 500+ free connectors, everyone gets a complete picture for data-driven decision making. Connect directly to hundreds of on-premises and cloud data sources such as Dynamics 365, Azure SQL Database, Salesforce, Excel, and SharePoint.
If you're considering learning more or getting started with Microsoft Power BI, contact us at sales@spanishpoint.ie . One of our expert team members will be more than happy to answer any of your questions.
Optionally, at Spanish Point we also host our Power BI bootcamps. Lead by our professionals, you will be given insights in how to begin with Power BI and how to use it to get the most out of your data.