Efficiency is key for sustained success across organisations and industries, especially as everyone is looking for new ways of working to be more adaptable and resilient to change. Free your team from mundane, time-consuming, repetitive tasks so they can focus on higher-value work with robotic process automation (RPA) in Power Automate.
Robotic process automation (RPA) typically uses a combination of user interface (UI) interactions and APIs to integrate and perform data transcription work between different enterprise and productivity applications. RPA automates repetitive human tasks by emulating the same human transaction steps, mainly via orchestrated UI interactions. An RPA tool operates by deploying software script that emulates a human process/task within a workflow. This runtime executable of the RPA script is commonly referred to as "robot" or "bot." All RPA tools consist of a control dashboard/orchestrator, which can be used to manage these robots or bots.
Why Robotic Process Automation?
Organisations often have multiple systems that do not talk to each other, which creates a disconnect between legacy and modern applications and services. Customers are looking to optimise processes to deliver faster and higher-value results. Therefore, Microsoft has added RPA to Microsoft Power Automate, delivering an end-to-end automation solution that spans AI, APIs, and UI on the Microsoft Power Platform.
Intelligent automation, like RPA in Power Automate, is a key technology to create automation services that need integration and management, bringing together modern and legacy systems. With RPA, you can automate processes and exchange data with legacy, on-premises software that is still essential in many enterprises. This UI-based approach turns manual tasks into automated workflow by recording and playing back human-driven interaction with software systems that do not support API- based automation.
Benefits of RPA
1 Save time
Free up employees' time to focus on higher-value work. Recent research suggests that the average amount of avoidable rework in accounting departments can take up to 30% of a full-time employee's time. If fully implemented, however, RPA saves upward of 25,000 hours per year and 878,000 USD.
2 Easy to Use
Create automated workflows with step-by-step guidance and an intuitive, no-code interface anyone can use, regardless of their technical expertise.
3 Scalability
Integrate with other Microsoft products, link new and legacy systems while also taking advantage of partner connectors—or create your own.
4 Enhanced Security
Roll out scalable changes quickly while meeting all IT security requirements—since Power Automate has Microsoft security technology built in.
---
In an increasingly connected world, automation capabilities allow organisations to do more with less across their business.
---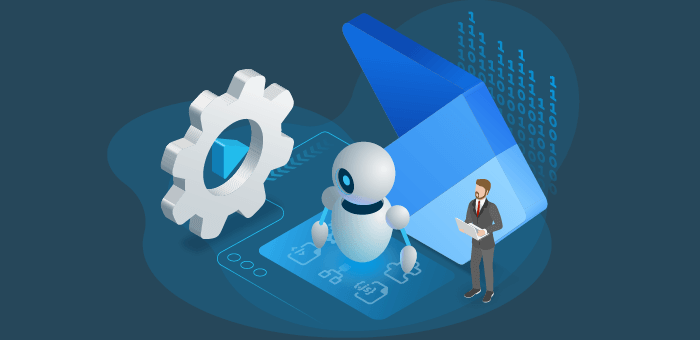 Take the next step and sign up to our upcoming webinar.
---