Music to our ears
After two decades of decline in the music industry, we are now experiencing a remarkable turnaround due to the phenomenal growth of online streaming on services like YouTube, Spotify, and Apple Music.
Previously it was commonly considered that the internet had been detrimental to the music industry after prompting a crash in physical music sales that accounts for the vast majority of the industry's global revenues from the turn of the millennium – but now it has become its saviour too.
SoundExchange
SoundExchange are an innovative organisation who are helping to revitalise the modern music industry. SoundExchange account for 16% of the entire US recorded music industry's revenue. They have paid out $5 billion in royalties to the creators of music and those who support them ensuring music and creative communities thrive in the digital age. Using on-demand audio and video services, music fans in the U.S. streamed 403.4 billion songs in the first half of 2018, according to Nielsen Music. That's up from 284.8 billion a year ago – a stunning 41.6% increase.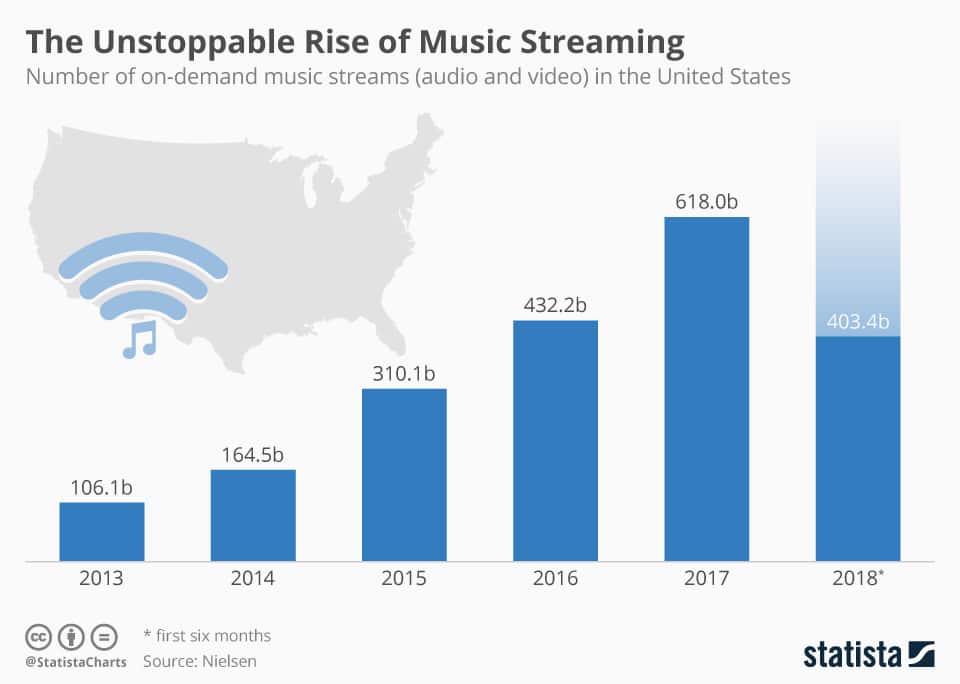 After these incredible results, SoundExchange reached out to people throughout the industry to get their thoughts on Nielsen's data, what the continuing rise in streaming's popularity means for ad-supported streaming platforms and whether people see any red flags. Here's what they said:
Mark Mulligan, Analyst, MIDiA:
"Nielsen's mid-year data reflects the double momentum streaming currently enjoys in the U.S.: namely adoption and consumption. The strong growth of Spotify, Apple and Amazon throughout 2018 reflect the adoption side of the equation while growing engagement and streaming volumes reflect existing users going deeper and streaming more.
"The 41.6% growth rate is thus a reflection of these two factors combined and is a bigger figure than the pure growth of the audience.
"Even with that caveat, though, the figures reflect a booming market that has a lot of consumption growth left in it. Although subscriber growth will likely slow some time in 2019, consumption will continue to grow strongly, especially as free usage continues to eat into traditional radio listening."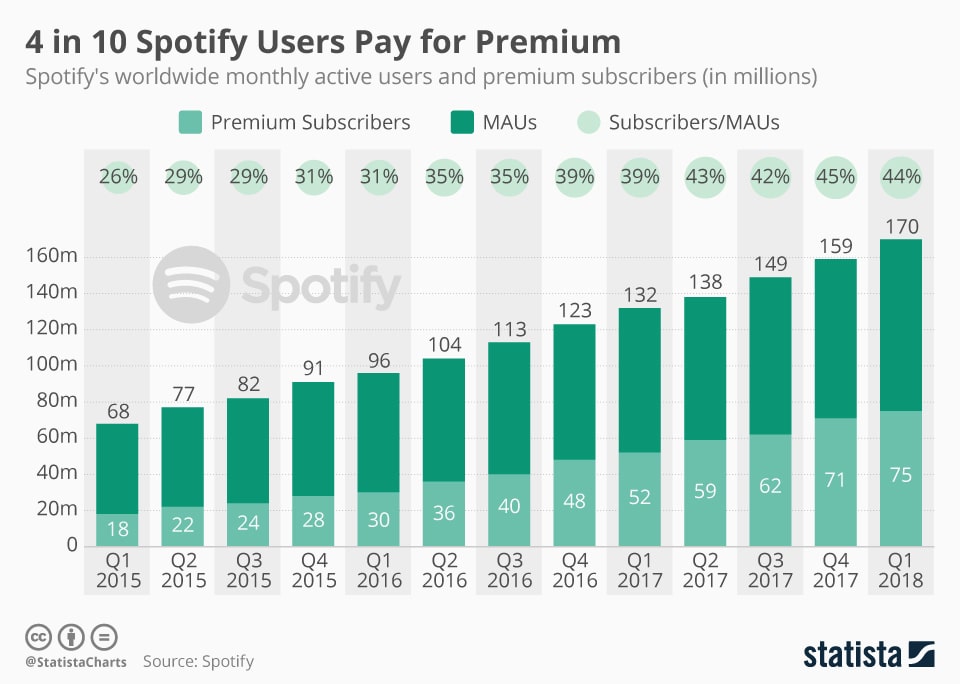 Edward Christman, Reporter, Billboard:
"Streaming is still in its growth phase and based on the mid-year numbers, that growth is accelerating at a rapid rate.
"While the 403 billion streams is impressive, that number only focuses on activity. There is an even more important barometer: revenue. And fortunately, streaming revenue is growing quickly as well. While the mid-year revenue numbers from the RIAA are not yet out, at the end of last year streaming revenue overall grew 43% to $5.665 million from $3.962 million in 2016.
"How high is up, I don't know, but I would guess that at some point, maybe 3-5 years from now – or maybe 10 years from now – the music subscription market might reach its saturation point. If saturation is reached, revenue growth will flatline, unless consumers will tolerate subscription price increases."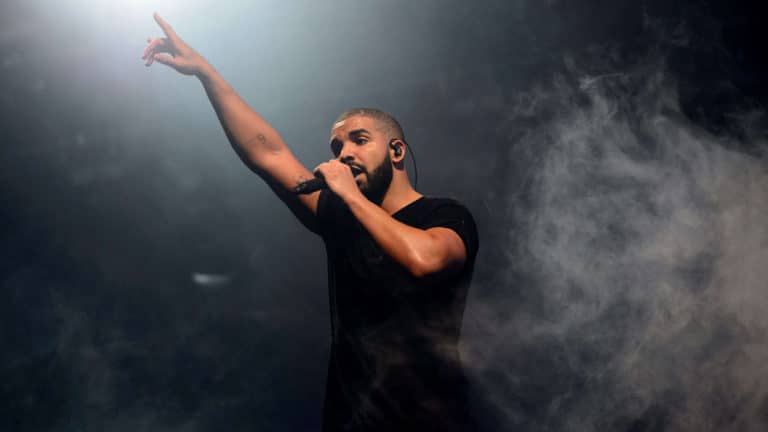 Nicky Kalliongis, Co-Founder & Managing Director, Whale Report:
"Recent releases by Drake and Post Malone set new global streaming records and streaming volume is expected to grow globally over the next several years. Emerging markets like Latin America, China, India, Russia and Africa offer huge potential for streaming growth.
"Ad supported streaming will play a very important role in the continued growth of streaming, especially in the emerging markets. As online advertising spend continues to rise globally, ad supported streaming should benefit from higher cost per impressions, which can help close the gap between ad and subscription pay rates.
"The slow adoption of streaming in genres like rock, alternative, country and others is concerning… especially as downloads and physical sales continue to decline."
In a separate report, Charles Caldas, CEO of the digital rights licensing agency Merlin, said income from streaming has more than tripled for the companies Merlin represents.
"Five years ago, only 20% of Merlin's membership reported that audio streaming accounted for the bulk of their digital revenues. In 2018, this has leapt dramatically to 68%," he wrote in the report.
In a recent story about Billboard's ever-shifting music chart mathematics, The Washington Post's Travis M. Andrews wrote "…streaming is more than a passing fad. It has ostensibly replaced both physical and digital album and single sales."
Read the original article in SoundExchange
Download our brochure to learn more about our Matching Engine solution which identifies music that has been streamed on digital and traditional services ensuring artists are paid.