AI and IoT are fast becoming permanent technological fixtures in the modern digital world. They are set to transform businesses and society in huge ways. Since most Independent Software Vendors focus their main resources on engineering their application software, or system, AI and IoT are likely to revolutionize the performance. The power of AI is intensifying the adoption of IoT as ISVs seek to pull value from the vast datasets collected by connected devices.
The Internet of Things is already changing the technology landscape and by integrating with artificial intelligence, it gives rise to a completely new technology landscape, Artificial Intelligence of Things (AIoT). Intel and Microsoft Azure are working together to help enterprises deploy intelligent IoT technologies and services, including AI's deep learning abilities, computer vision, and audio or speech capabilities. Adding these capabilities enables solutions to solve more business challenges.
Four ways ISVs are benefitting from AI and computer vision
The strength of AI and machine learning algorithms is their ability to analyze vast amounts of data faster than humans and drive real-time decisions. Here are four ways that IoT solutions with Intel and Azure technologies are helping in a wide range of scenarios:
Improves common IoT-enabled applications
AI, computer vision, and audio or speech technology can enhance common IoT-enabled tasks, such as remote monitoring and predictive maintenance. Automated analysis of multiple video streams is able to detect movement or unusual actions and send instant notifications when they occur. Computer vision enables telemedicine technology to remotely monitor patients at home. Microphones can collect sound from industrial machinery and analyze it for deviations from normal operating sounds, which indicates if maintenance may be required soon.
Reduces complexity for developers and users
Even as IoT devices and services advance, technology providers are trying to simplify their deployment. Intel and Azure both encourage developers to design IoT plug-and-play compatible devices and offer toolkits, such as the Intel® Distribution of OpenVINO™ toolkit, that connect quickly and speed up deployment. This focus helps make devices and systems more understandable to those who use them every day.
Accelerate potential return on investment
Adding advanced technologies also has the potential to create faster returns on investment (ROI) in IoT solutions. Companies using AI in IoT solutions have fewer projects in the learning phase and more projects in the purchasing phase compared to surveyed companies who aren't using AI in a solution, according to Microsoft IoT Signals Report surveys. The technology itself has the potential to save enterprises significant costs and time.
---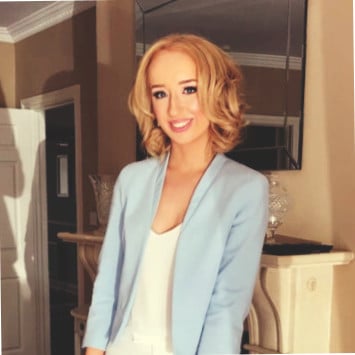 Ask Amy a Question!
Amy is the Go to Market Manager for our ISV Solution and has worked with our community of ISVs across a number of projects. She is well placed to answer any query you might have!
---