At the end of July, Commercial Director at Microsoft, Aisling Curtis visited our offices and spent some time with the women working at Spanish Point Technologies and shared her experience of working in the technology industry as a woman. The women in technology community was a definitive topic on the day as was diversity in the workplace.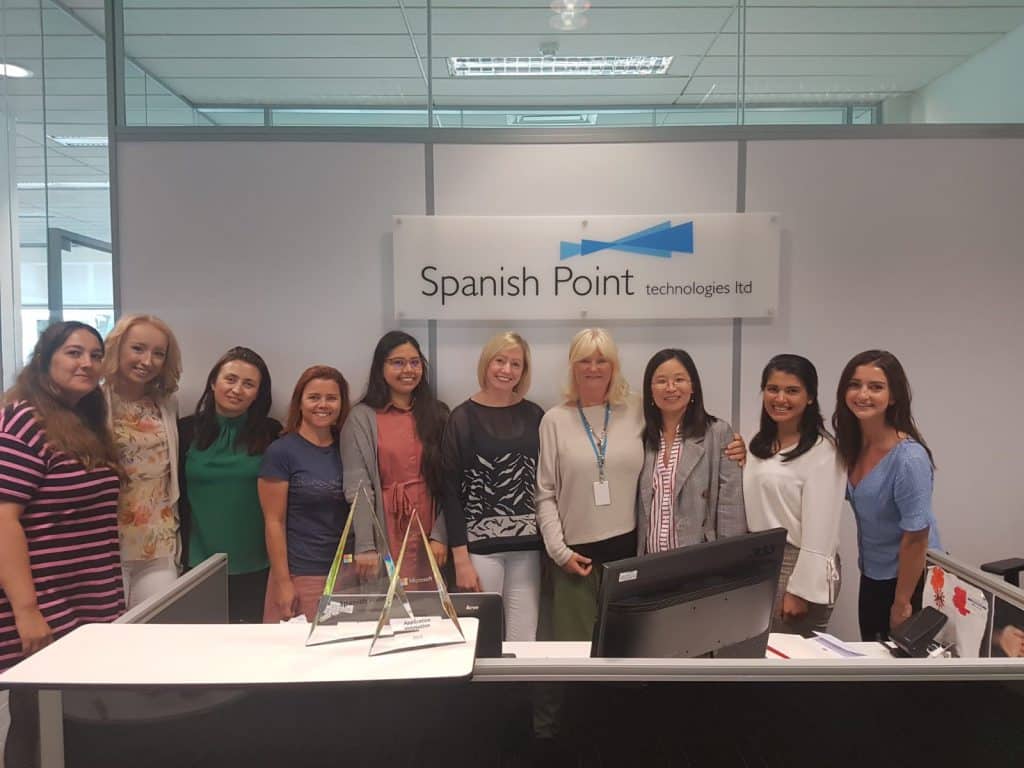 ---
Gender diversity introduces innovation which fuels better business, builds stronger relationships and increases profitability. However, only about 30% of the European ICT workforce is currently made up of women. This is attributable to a low amount of women actually choosing technology as a preferred option.
The Women in Technology (WIT) community aims to attract more women to the technology industry through leading by example. They encourage acting ethically, honestly and courageously in addition to an on going commitment to community activities, events and outreach programs like the #GirlsInICT Day held last year at One Microsoft Place in Dublin, Ireland.
The WIT community leverages the power of global relationships, collaboration and learning to build a strong eco-system of women who can provide support and mutual learning for both women currently working in technology and those in future generations.
Following Aisling Curtis' visit to Spanish Point Technologies, we now understand that each of us has the power to achieve change. Every interaction comes with an opportunity to impact others in a positive way and empower women to pursue careers in technology.
---
Learn more about Microsoft's Women in Technology community here;
---