In today's world, where environmental consciousness is paramount, corporations are increasingly dedicated to shrinking their carbon footprints. Against the backdrop of a recovering economy and escalating energy expenses, the race to decarbonise various sectors, including the technology realm, has gained momentum. Spanish Point Technologies is committed to enhancing carbon footprint awareness improving our carbon footprint year on. This article delves into our company's carbon footprint, our innovative endeavors, and the broader context of corporate carbon neutrality.
Situated at The Plaza EastPoint Business Park in Dublin, Spanish Point Technologies has carved a niche in harnessing Microsoft technologies to optimize business systems. With an impressive array of offerings such as Azure, Microsoft 365, SharePoint, Dynamics 365, PowerApps & Power Automate, Power BI, and SQL Server, our company's focus lies in developing solutions that streamline productivity, connectivity, and efficiency for its clients. Employing a talented team of over 70 professionals, Spanish Point offers end-to-end project implementation services, including design, implementation, project management, training, and ongoing technical support.
The corporate carbon footprint (CCF) serves as a compass guiding companies toward sustainability. It quantifies the total greenhouse gas (GHG) emissions, encompassing both direct and indirect impacts attributed to a company's activities. For Spanish Point Technologies, analyzing its CCF holds the key to formulating precise reduction strategies and steering toward carbon neutrality. By identifying emission hotspots and evaluating their significance, the company gains invaluable insights for informed decision-making.
Scope of Spanish Point Technologies' Emission Accounting
Spanish Point's dedication to sustainability transcends its immediate operations (Scope 1 and 2 emissions), encompassing a broader perspective. While Scope 3 emissions, typically arising from downstream supply chains, are conventionally excluded, Spanish Point acknowledges the substantial influence of its Azure cloud services clients in this category.

Navigating the Shift Towards Decarbonisation
The call for decarbonisation is reverberating through initiatives like the EU Green Recovery stimulus plan, aimed at steering Europe toward a greener trajectory. Complementing this is the REPowerEU plan, designed to curtail reliance on Russian fossil fuels and mitigate escalating energy expenses. Amidst these transformative policies, Spanish Point's commitment to carbon reduction aligns seamlessly with broader sustainability objectives.
Strategies for a Sustainable Future
As the global landscape embraces decarbonization, entities such as Spanish Point Technologies are actively implementing strategies that prioritize sustainability:
Redefining Work Paradigms and Transportation.
Amplifying Operational Efficiency.
Empowering Eco-Conscious Consumers.
Holistic Sustainability Blueprint.
In an era marked by climate urgency, Spanish Point Technologies' unwavering commitment to carbon neutrality stands as an example. Through its all-encompassing approach to carbon footprint evaluation, the company highlights the significance of transparency and responsibility in the quest for sustainability. As corporations spanning industries recalibrate their strategies to align with decarbonization objectives, the voyage toward a greener future gains momentum.
---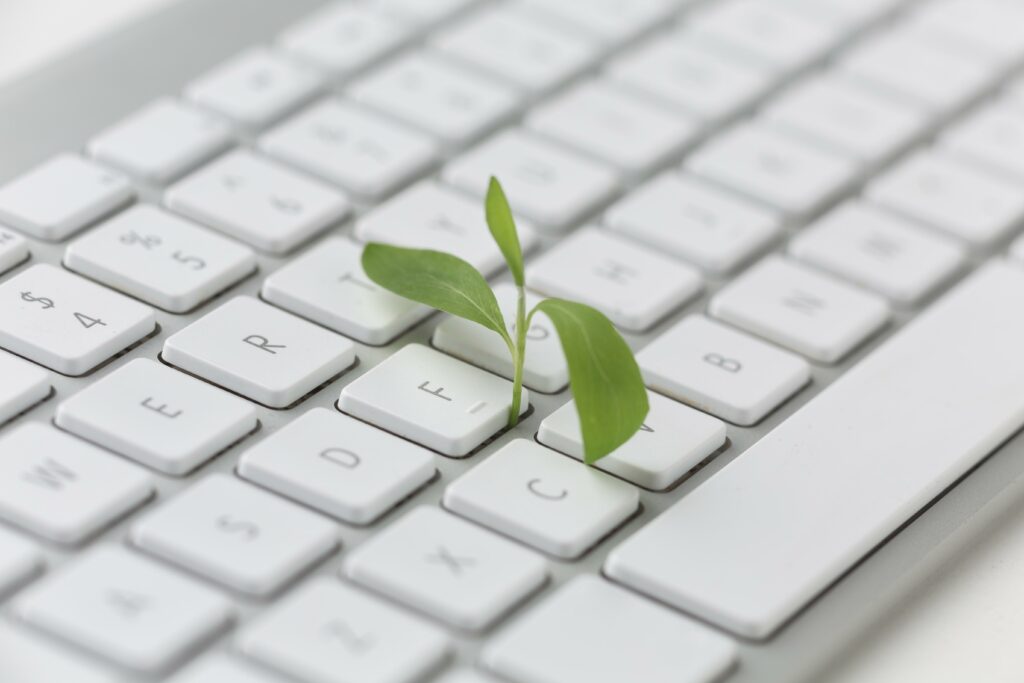 Learn more about our commitment to become a Climate Positive Organisation
---