Why is Cybersecurity important? Cybersecurity protects all categories of data from theft and damage. An insider threat can be as simple as an employee opening a phishing email. Or leaving their computer unlocked in a public area. Even the use of unsecure public Wi-Fi or not keeping devices and software up-to-date can be risky.
Cyberspace is the new battlefield. We're seeing attacks on civilians and organizations from nation states. Attacks are no longer just against governments or enterprise systems directly. We're seeing attacks against private property—the mobile devices we carry around everyday, the laptop on our desks—and public infrastructure. It has morphed into sophisticated international organized crime and, worse, sophisticated nation state attacks.​
According to an annual survey of 620 IT professional across North America and Western Europe from ESG, 51% respondents claim their organization had a problem of shortage of cybersecurity skills—up from 23% in 2014. The security landscape is getting more complicated and the stakes are rising, but many enterprises don't have the resources they need to meet their security needs. ​
The number of connected devices in 2018 is predict to top 11 billion – not including computers and phones. As we connect virtually everything, anything can be disrupted. Everything from the cloud to the edge needs to be considered and protected.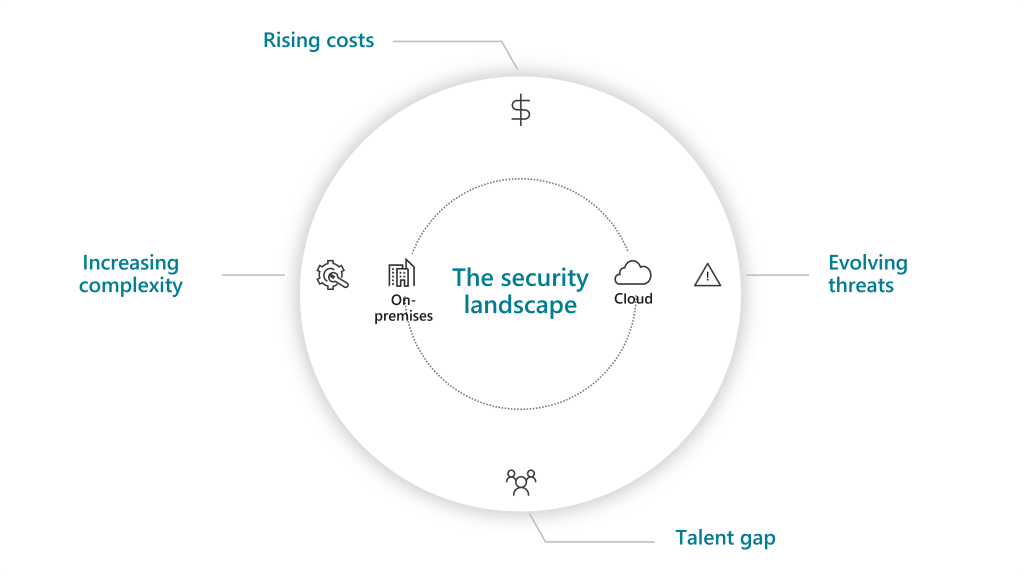 By improving security across your organisation and at different levels, you can help your organisation, customers, and employees to be less of a target to cybercriminals and improve trust.
Microsoft invest significantly in research and development to secure your organization and enable you to digitally transform – without compromising productivity.
This can be done through operations, technology and partnerships. What makes Microsoft so different to other cloud providers and even security providers is that they have intelligence informed by trillions of sources so can help you make smarter decisions and remediate faster.
Microsoft helps you protect identities, data, applications, and devices across on-premises, cloud, and mobile. This protection is at global scale. Benefit from the investment of security at global scale with built-in capabilities and resources.
---
Interested in how you can improve security across your organisation?
Join our upcoming webinar to find out!
---