On Saturday June 9th, Spanish Point sponsored the SQL Saturday Event in Cork, in UCC. SQL Saturday was a free training event for Microsoft Data Platform professionals and those wanting to learn about SQL Server, Business Intelligence and Analytics.
It was a full house and we are hugely grateful to all the attendees for their support.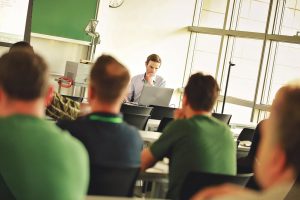 Our BI & SharePoint Practice Manager, Daire Cunningham, spoke about Azure SQL Data Warehouse.
Azure SQL Data Warehouse is a massively parallel, cloud-based relational data warehouse-as-a-service (PaaS). In Daire's session he spoke about what ASDW is and how it scales to handle your enterprise workload. The session also discussed ASDW's place in the Microsoft's Intelligence Suite of services including, how the data is loaded in (Azure Data Factory), how we can learn from the data (Machine Learning) and how we can analyse and visualise the data (Power BI).
Register here to our upcoming Azure Bootcamp & Training which will be delivered by one of our Senior Azure Architects and will cover all you need to know.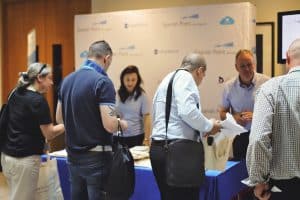 Our Team had a stand set up for the day which included gifts, surprises, and competitions.
Once again a huge thank you to everyone who attended. Keep an eye on our LinkedIn, Twitter, YouTube and Vimeo pages for information regarding future company events and general updates.