Dynamics 365 Customer Insights is an advanced customer analytics SaaS offering, which enables organisations to unify and understand customer data in order to derive insights that amplify personalised experiences. As part of Microsoft's customer data platform, Dynamics 365 Customer Insights allows organisations to deliver personalized customer experiences.
Customer Insights can be used with your existing customer systems or can link with other Dynamics 365 applications such as sales, services, and marketing. This will provide you with an easy-to-use sales and marketing tool that centralises and shares data so that everyone in the company can access information at any time, giving you the insights your team needs.
Audience insights help you transform your business into a customer-centric organization. Marketing, sales, and service professionals have the insights they need to personalize experiences. Connect data from transactional, behavioral, and observational sources to create a 360-degree customer view.
Engagement insights lets you understand customer behavior and activate real-time insights to drive actions. Rapidly build, test, and deploy custom AI and ML models using analytics solutions at scale. Derive out-of-the-box insights with quick-start templates. Maintain full control over your customer data to ensure the highest level of data governance and compliance.
AI-Driven Insights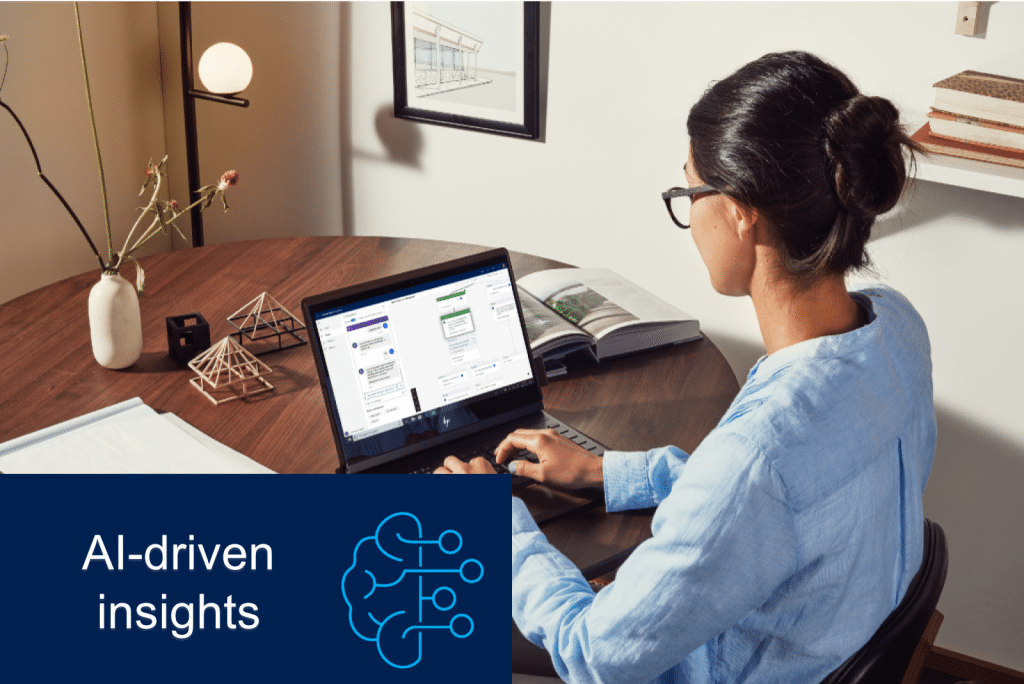 Prebuillt Artificial intelligence embedded in enterprise solutions can hugely benefit organisations. Teams can now process and interpret data at scale in order to derive insights that power more informed business decisions and improved customer experiences, in less time, with less effort, and lower costs.
Microsoft's customer data platform (CDP) solution Dynamics 365 Customer Insights makes AI practical with built-in intelligence to unify customer data from all sources, proactively recommend segments, and generate predictive insights that drive optimized customer experiences and processes.
Microsoft has also been able to deliver a self-service CDP solution with built-in intelligence that reduces the effort required to create unified customer profiles. Based on the analysis of these unified customer profiles, Customer Insights makes AI-driven recommendations when building segments.
Customer Insights goes beyond surfacing insights, helping organizations seamlessly activate and surface those insights directly within the business applications and systems of engagement they use every day. Employees across all lines of business, from marketing to sales to service, are empowered to take immediate action and deliver intelligent, proactive engagement at every touchpoint. Out-of-the-box integration to Microsoft Power Platform, including Power BI and Power Apps, makes it easy to distribute insights to front line employees through customizable dashboards or custom applications to fit unique business or industry needs.
---
Spanish Point can assist you in building a solution tailored to your company, brand and needs, giving you the opportunity to focus on your clients rather than the process. Our Dynamics 365 practice is led by one of our Senior Consultant, Mark Gullick. With over 20 years' experience, Mark is certified by Microsoft as Dynamics 365 + Power Platform Solution Architect Expert, leading successful implementations and focus on how solutions address the broader business and technical needs of organizations.
Want to learn more? Check out our Customer Insights Proof of Value