With its promise of "the power to transform your business", data analytics is an invaluable tool for businesses that want to keep up with the competition in a fast-paced digital world. Microsoft Azure and Power BI are two powerful solutions that can help you make informed decisions by analysing massive amounts of data in real-time. Whether you want to deliver intelligent actions that improve customer engagement or increase revenue, these tools provide the insight you need to succeed.
In this blog, we will explain how you can harness the power of data analytics using Microsoft Azure and Power BI.
Microsoft Azure – The Cloud Solution That Does It All
There are several advantages to leveraging Microsoft Azure, including cost savings through automation tools and enhanced customer experiences through AI capabilities. Azure is a cloud solution that provides a range of services for building and deploying web-based applications, such as computing, storage, networking, and more. It enables businesses to easily move their workloads to the cloud while maintaining enterprise-grade security and compliance across their entire infrastructure.
Azure Synapse Analytics is a tool that helps companies effectively leverage the power of analytics and prediction. It combines data integration, enterprise data warehousing, and big data analytics in the cloud, allowing organisations to significantly reduce end-to-end development time and easily uncover insights. Azure Synapse is a fully managed cloud data warehouse that combines massive parallel processing (MPP) with industry-standard Structured Query Language (SQL). It offers scalable and secure SQL data warehousing in the cloud, enabling organisations to gain near real-time insights from large amounts of structured and unstructured data without the need for on-premise infrastructure.
In addition, Azure Synapse allows users to work with multiple datasets using Apache Spark or native SQL pool technologies, helping businesses quickly and easily access all the necessary information they need from different sources. This streamlines the process of extracting meaningful insights from large volumes of complex data. By unifying analytics services under a single platform, businesses can also ensure that sensitive customer or operational information remains secure at all times, providing peace of mind when dealing with sensitive customer data or financial transactions.
The Benefits of Azure Synapse Analytics
One of the biggest benefits of Azure Synapse is its ability to significantly reduce development time – enabling companies to focus more on uncovering insights from their data rather than spending hours configuring each service separately. By combining both batch processing pipelines, such as Stream Analytics and Data Factory and low latency interactive queries, such as Power BI, companies can quickly access all the necessary information they need in one place without switching between multiple tools or platforms.
Additionally, its built-in security features allow businesses to monitor user activity while ensuring that confidential customer information remains safe at all times. Finally, its scalability allows organisations to benefit from near real-time insights without worrying about running out of storage space or hitting performance limits.
Azure Synapse is an incredibly powerful tool that makes it easy for companies to gain valuable insight into their business operations through real-time analysis and predictive analytics capabilities – all within a single unified platform.
Power BI – Get Insight from Your Data
Power BI is a powerful analytics platform designed to help organisations gain deeper insights from their data. It enables users to collect, store and analyse large volumes of structured and unstructured data in real-time – giving them access to valuable information about their customers, operations and more. Additionally, it offers stunning visualisations for easy analysis of complex datasets as well as mobile apps for on-the-go access.
Power BI also integrates seamlessly with other Microsoft applications, such as Microsoft Dynamics 365 – the industry-leading customer relationship management (CRM) tool used by businesses around the world. By integrating Power BI with Dynamics 365, organisations can get an even better view of their operations – enabling them to make better decisions based on accurate and up-to-date information about their customers, sales pipelines and more.
Unlock the Power of Big Data with Spanish Point
By harnessing the power of data through insights and analytics, businesses can unlock a world of potential. That's why it's so important to have the right team and technology on your side. Spanish Point leads the way when it comes to Microsoft Azure engineering and Power BI solutions in Ireland. Our team of experts are ready to work with you to develop a solution that suits your unique business needs.
We understand that every company has its own specific goals, vision, and needs. That's why our team of experienced Microsoft Azure engineers builds custom solutions tailored to our client's requirements. Our goal is to help you get the most out of your data so that you can remain competitive and ahead of the curve.
---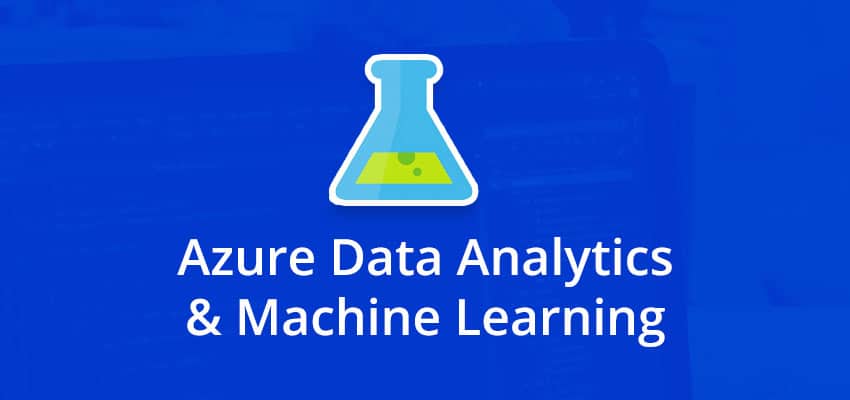 Check out our Azure Data Analytics & Machine Learning Bootcamp to learn more about the power of data analytics.
---